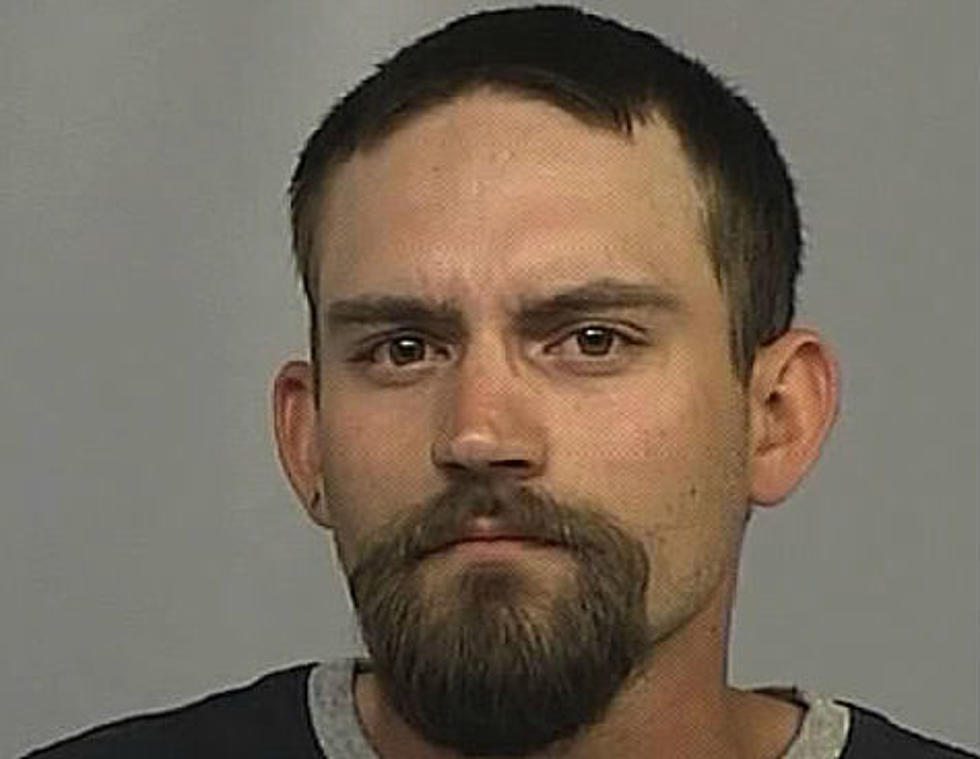 Casper Man Gets 4-12 Years for Sexual Assault, Abuse
Casper Police Department
A man who was convicted of sexually assaulting and abusing a vulnerable adult outside a Casper bar last year was sentenced to a term of imprisonment Friday afternoon in Natrona County District Court.
District Judge Thomas Sullins sentenced Raymond Martin Brown to four to 12 years for third-degree sexual assault and four to eight years for intentional abuse of a vulnerable adult, with those prison terms to run concurrently.
Police said the victim had been at the Keg and Cork to attend a high school reunion. The victim told an officer that a man -- later identified as Brown, who was also attending the reunion -- had approached her and started kissing her before trying to pull her pants down. She told him multiple times that "we shouldn't do this" before Brown led her out to his truck, where the kissing continued.
The victim said that Brown pulled her pants halfway down and touched her breasts. Brown then grabbed her hand and made her touch his penis. He also started touching her vaginal area, according to the affidavit.
The victim reported the incident to another person and identified Brown as the perpetrator. Brown tried to leave, but a large number of bar patrons gathered in an effort to keep him from doing so.
Both the victim and her mother gave victim impact statements during Friday's sentencing hearing.
"You clearly targeted her as someone you'd be able to coax to your truck for sexual behavior," the victim's mother said. "You smugly went to trial thinking you would beat the charge."
She also said that Brown had exhibited no respect "or even human concern" for the victim.
"I was very excited about my reunion," the victim said during her statement.
"I didn't want you to touch me," she continued. "You scared me. It still scares me."
"It was supposed to be a happy occasion," Assistant District Attorney Kevin Taheri told Judge Sullins as he made his sentencing recommendation. "Instead, [Brown] took it and turned it into a nightmare that the victim will never forget."
Taheri noted a number of prior convictions on Brown's criminal record, including possession charges from 2007 and 2008 as well as a DUI from 2013.
Defense attorney Donald Tolin, as recommended that Brown be sentenced to a term of probation instead of prison, told Sullins that Brown has consistently maintained his innocence from that night outside the Keg and Cork through Friday's hearing.
Tolin also responded to the victim's mother, saying that Brown has constitutional rights to a trial by jury, to plead not guilty and to effective assistance of counsel. He told Sullins that Brown should not receive a harsher sentence because he chose to exercise those rights.
"Mr. Brown from the very beginning has denied culpability," Tolin said. "That should not impact whether this court gives him a harsher sentence or a lesser sentence."
"To suggest that because I sent to trial, I'm a bad guy, I take issue with that, your honor," Tolin added.
Tolin claimed that Brown's case was similar to the confirmation process of U.S. Supreme Court Justice Brett Kavanaugh and the sexual assault allegations brought against him during that process. Tolin contended that jurors in Brown's case may have been impacted by the #MeToo movement, and the entire court may have been affected by the current "atmosphere" regarding sexual assault.
"It seems to me that comparison is misplaced," Sullins replied.
In his statement to the court, Brown said, "I am a good man."
"I do still maintain my innocence and wish to further maintain my innocence," Brown added. "I don't feel that I deserve a prison sentence, either."
Tolin, during his sentencing recommendation, had alluded to a possible appeal by Brown following Friday's sentencing hearing.