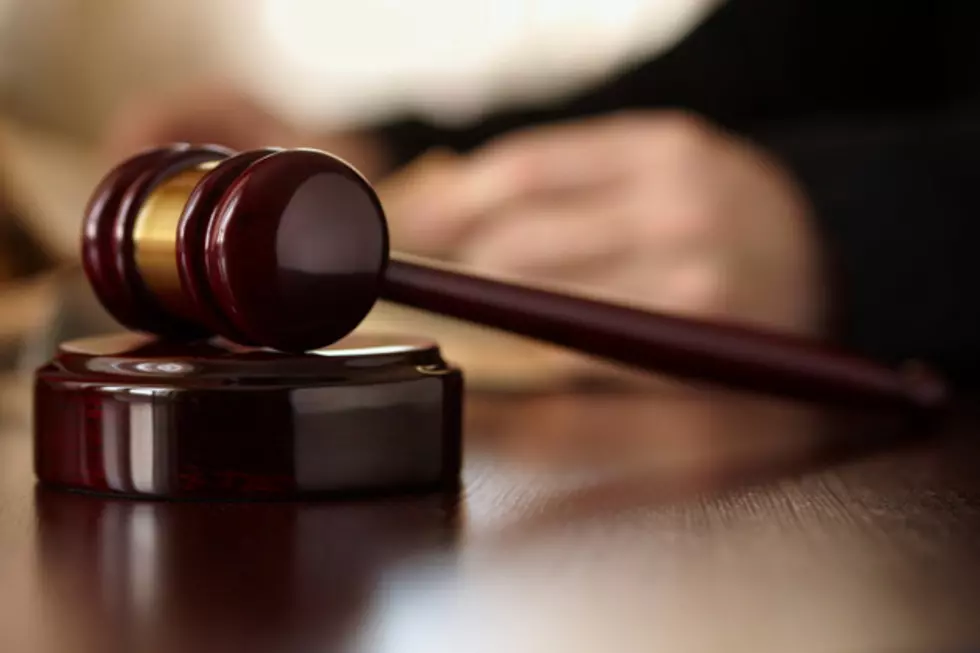 Casper Man Denies Sexually Assaulting Special-Needs Woman
Kuzma, Thinkstock
A Casper man accused of sexually assaulting a special-needs woman outside a bar in July heard the charges against him during an arraignment hearing Wednesday in Natrona County District Court.
Raymond Martin Brown pleaded not guilty to one count of third-degree sexual assault and one count of abusing a vulnerable adult. He could face up to 25 years imprisonment if convicted on both counts.
Court documents say on July 8, a Casper police detective was called to investigate a reported sexual assault at the Keg and Cork. Two officers had responded to the initial call shortly after 1 a.m., and dispatch told the detective that a fight was about to break out over "a male molesting a female with Down Syndrome."
The woman who called 911 told police that she had been at the bar celebrating her 10-year high school reunion, and had brought her 30-year-old cousin. At about 1 a.m., the woman said, her cousin approached her and said a man had tried "to get sexy with her."
The alleged victim identified the man -- Brown -- and said Brown had taken her out to his truck in the parking lot, where he touched her inappropriately.
A number of bar patrons "rounded up" Brown inside the bar, then forced him into the parking lot as the victim's cousin called police.
In interviews with police and a forensic interview, the victim said Brown had attempted to do "sex stuff" to her, and touched her private parts. The victim told police that she told Brown to stop at least twice before he backed off, and they returned to the bar.
The victim told a forensic interviewer that Brown had put her hand on his "guy parts," and continued to do so when she tried to pull her hand away.
In his police interview, Brown said he had also been at the bar for a reunion, and had started drinking. Brown said he "got called out to the parking lot and started getting punched." An unidentified friend then told Brown to "bail," which Brown said he didn't get a chance to do before police arrived.
Investigators reviewed surveillance footage from the bar which reportedly showed Brown and the victim leaving through the south doors at 12:26 a.m. Brown allegedly could be seen whispering to the victim, then putting his arm around her as the two walked toward his truck.
Surveillance video also reportedly showed Brown kissing the victim for several seconds before walking further west and out of sight.
In a second police interview on Sept. 20, Brown told a detective that he didn't remember much from the early morning hours of July 8. He said he remembered going to the bar, then waking up in jail, according to an affidavit.
District Judge Thomas Sullins on Wednesday questioned Assistant District Attorney Kevin Taheri about errors in the charging information filed with the court.
The charge in count one, Sullins explained during the hearing, referenced two separate statutes, while the charge in count two did not specify a victim.
"Doesn't the [district attorney]'s office take a close look at them?" Sullins asked, referencing "problem after problem with these cases."
Taheri said he intended to file an amended information, though the rest of his response was inaudible from the gallery. Following the conclusion of the hearing, Taheri said the error in count one was the result of a typographical error.
Brown's defense attorney, Donald Tolin, told Sullins at the beginning of the hearing that Brown wanted to waive formal reading of the charges in open court. Sullins referred to the Wyoming Supreme Court as he told Tolin that failure to read the charges in open court could be considered a reversible error.
Brown remains free on $5,000 bond. The case has been assigned to the May 7 trial stack.