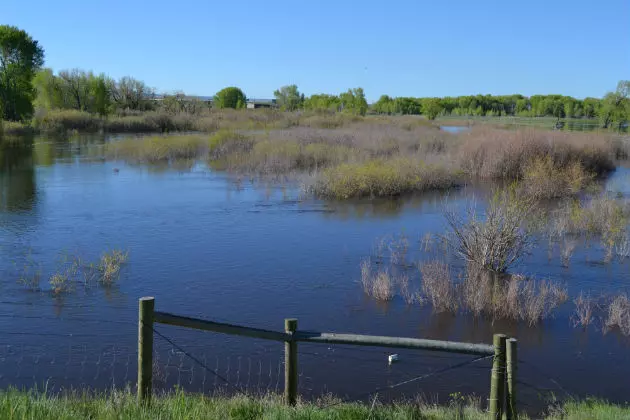 Wyoming Flooding Still Serious in Some Areas
Tracie Perkins, Townsquare Media
CHEYENNE, Wyo. (AP) — Heavy rains have caused flooding in parts of central and southeast Wyoming.
Areas of Fremont County received around 5 inches of rain over the weekend, sending some rivers and streams out of their banks.
The Little Wind River reached its third highest crest on record Sunday evening. The river is now receding but the Fremont County Sheriff's Office has asked people to stay away from the river.
The Red Cross opened a shelter on the Wind River Indian Reservation, and a Wyoming National Guard rapid response unit was sent to help.
Authorities are still assessing damage.
In southeast Wyoming, the Laramie River has risen above flood stage in Goshen County, causing minor flooding in the Fort Laramie area.
Flooding also occurred in Platte County and in the Casper area.