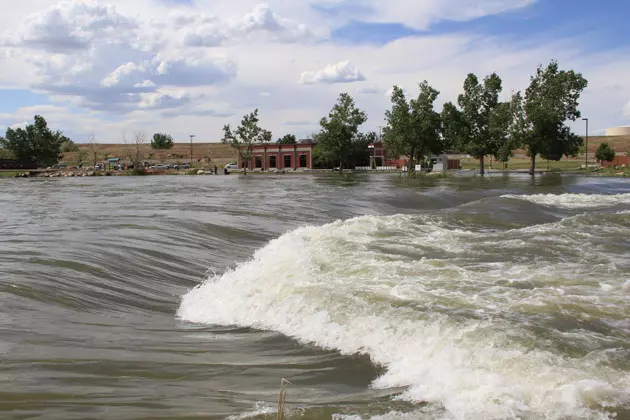 Struggling Man Rescued From White Water Park On Sunday
Bill Schwamle, Townsquare Media
A man was pulled from the White Water Park on the North Platte River on Sunday afternoon after he was unable to get out, according to a news release from the Casper Fire-EMS Department.
Bystanders reported the man had entered the river who was unable to swim out because of the strong current below one of the water features.
He was wearing a life jacket but became exhausted from the physical exertion.
Bystanders retrieved throw devices from stations along the river. One throw ring made to the man to help him until other assistance arrived.
A Casper police officer threw another ring to the victim and safely pulled him to shore.
Casper Fire-EMS says the incident underscores a couple of important points.
First, as a result of the efforts of the community and Respect Our River, this was a happy ending.
Second, the river and its features can be deceptively powerful. Please know your limits and always, always wear a life jacket.