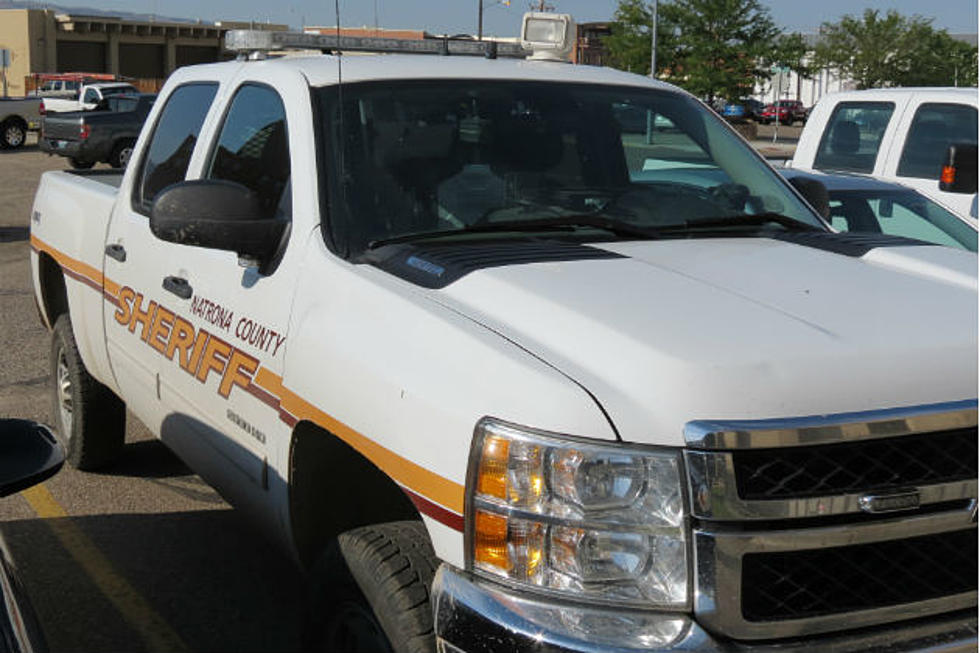 Sheriff's Office Investigates Auto Burglaries In Bar Nunn, Attempted Car Wash Break-in
Kevin Koile - TownSquare Media
The Natrona County Sheriff's Office needs the public's help to identify two suspects believed to have committed several burglaries in the Bar Nunn area, according to a news release Thursday.
Sometime early Tuesday and again on Wednesday, two unknown suspects attempted to burglarize the Sunset Car Wash, 1101 Sunset Boulevard.
During the two attempts, one suspect used a sledge hammer to try to gain entry into the business.
On Wednesday, the sheriff's office responded to Bar Nunn and took seven reports of auto burglaries that occurred between Tuesday evening and early Wednesday.
According to the offense reports, the burglaries were committed on Absaroka Trail, Souix Trail, Mandan, and Lakota Trail.
One burglary netted the thieves four one-dollar bills. Another netted them a pair of mechanics gloves, $41 in cash, a fake leather purse and a "multi-colored wallet with numerous zippers." That heist totaled $96. A third break-in netted $13.
That's not much of a haul considering one count auto burglary is a felony punishable by up to 10 years in prison and/or up to a $10,000 fine, sheriff's investigator Aaron Shatto said.
So the sheriff's office needs your help to identify the suspects.
Anyone knows their identities is encouraged to contact the Natrona County Sheriff's Office at (307) 235-9282 or call 577-TIPS (8477).
The sheriff's office also reminds people to make sure their vehicles are locked when they leave their vehicles unattended.