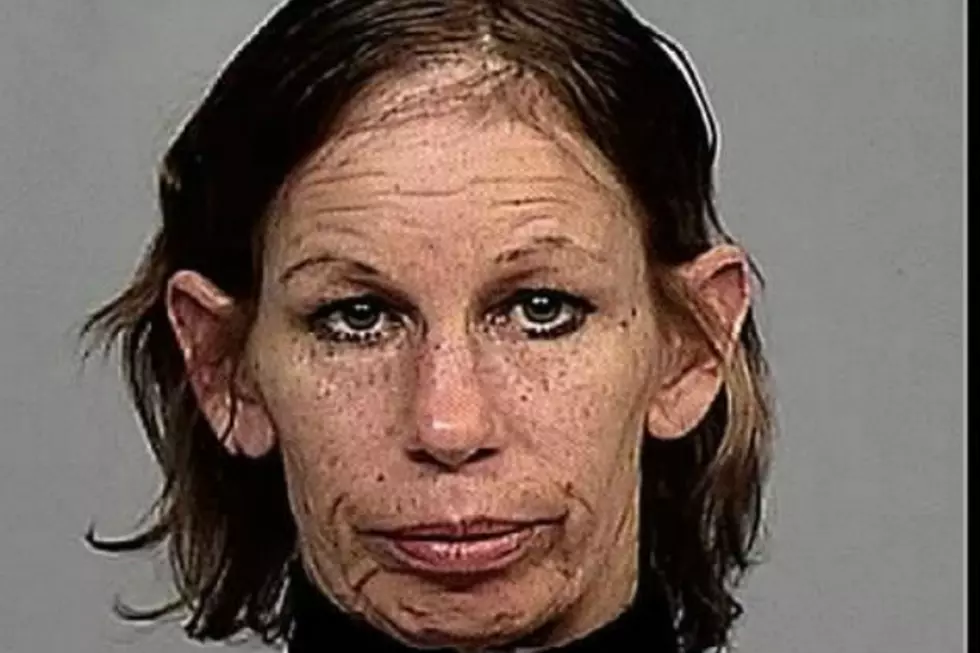 How Cynthia Guy-Thomas Hired 'Frankie' to Kill Her Ex-Husband; Affidavit Outlines Therapist's Murder-for-Hire Plot
Cynthia Guy-Thomas
Casper Police Dept.
Casper police on Wednesday arrested a 52-year-old therapist who could face life in prison without parole in a murder-for-hire scheme to kill her ex-husband this past weekend.
Thursday, Cynthia Guy-Thomas slumped in her chair while waiting for the judge to read the charge of "solicitation to commit a felony, murder" during her initial appearance in Natrona County Circuit Court.
Assistant District Attorney Kevin Taheri said prosecutors have not yet decided whether they will seek the death penalty. If  convicted, she also could face either life in prison or life without the possibility of parole. Within several weeks, she will appear in court for a preliminary hearing to determine if she bound over to district court for trial.
Taheri asked, and Judge Michael Patchen agreed, to set Guy-Thomas's bond at $250,000 because of the seriousness of the crime. Patchen also ordered her to have no contact with her ex-husband Terry Thomas of Cheyenne, and have no contact with her clients – solicited by her to kill him -- at the Central Wyoming Counseling Center.
After hearing her bond, Guy-Thomas briefly raised her head to tell Patchen that she had never been involved in a crime before.
Court documents related to her divorce describe her as a learned woman with a bachelor's degree in petroleum engineering from the Colorado School of Mines, an associate's degree in math from Casper College, a bachelor's degree in social work from the University of Wyoming, and a master's degree from Florida State University.
The last degree cost her $70,000. She could never overcome the financial hits of her education and housing costs from her low-income jobs at banks, or the $44,000 she made at the CWCC.
Guy-Thomas' miserable deportment in court and multiple degrees could not mask her resentment against Terry Thomas with his six-figure income as a fuel salesman, his being awarded nearly all the property from their four-year marriage, her vulgarity, and her calculated plotting in recent weeks, according to the redacted affidavit filed with the charging document.
The unraveling of it all began last week, when a client of hers had notified managers of the counseling center that Guy-Thomas asked if the client knew anyone in the "'Surenos Street Gang'" or the "'Mexican Mafia'" who could be hired to kill Thomas.
This client told authorities that Guy-Thomas described her ex-husband's 18,000-square-foot house in the Cheyenne area, and asked the client to make the death look like a suicide. Guy-Thomas offered to let the client receive an early release from treatment for committing the crime.
Guy-Thomas also told the client, "'my dad is a millionaire and won't give me a f-----g nickel, he never has,'" that she was about to be homeless on Monday because of the loss of her house in Casper, how her credit score has plummeted and she can't find a place to rent, and how a co-worker refused to co-sign a lease. "'I'm just f-----d.'"
On Sunday, a CWCC manager arranged with the Wyoming Division of Criminal Investigation to have Guy-Thomas meet with this client who talked about "Frankie," who owed the client favors. They talked about how much a contract killing would cost, and that if her ex-husband was dead she would get his house and then she could pay for it.
Meanwhile, the DCI learned about another client of Guy-Thomas who had been asked in April to "'take care'" of Thomas. This client thought Guy-Thomas was interested because the client's brother and sister were convicted murders. This client initially agreed to the contract for fear Guy-Thomas would not release the client from CWCC.
Because of these clients' comments and the seriousness of the threat, an FBI agent in Cheyenne persuaded Terry Thomas to be relocated temporarily for his safety.
Tuesday, Guy-Thomas met with "Frankie" in "Frankie's" vehicle in Glendo. They discussed payment of $2,000 up-front and $2,000 after the deed, what kind of death – heart attack, suicide or drug overdose -- she wanted, the description of Thomas' house, and how she wanted to be informed of the killing.
They agreed that "Frankie" would use the word "gym," that is, "'I'm at the gym,'" meant Thomas was dead, according to the affidavit.
"Frankie" made sure Guy-Thomas knew what this meant.
"'Frankie'" told Guy-Thomas she needed to be sure she wanted Thomas dead because once she got out of the vehicle it was happening. Guy-Thomas asked if it would be that quick. 'Frankie' told Guy-Thomas to get the other half of the money ready. 'Frankie' told Guy-Thomas once he left there 'ain't no turning back.' Guy-Thomas told 'Frankie,' 'there ain't no f-----g turning back,'" according to the affidavit.
"Frankie" texted Guy-Thomas at 4 a.m. Wednesday to tell her he "'was at the gym, really easy workout, no problems.'" From the Glendo meeting until then, she did not try to call off the murder.
At 2:10 p.m. Wednesday, two Casper police officers went to Guy-Thomas's house on South Lennox Street to tell her that her ex-husband was dead. She feigned grief. The officers told her they were trying to help the Cheyenne Police Department with the investigation and asked her to look at some things.
"Guy-Thomas cried out, 'Oh my God, why me?'" and agreed to go with the officers to the Casper police station.
There, an FBI agent told her that law enforcement was aware of her solicitation to kill Thomas," according to the affidavit. "Guy-Thomas advised she wanted an attorney at that point."
She then was arrested and taken to the Natrona County Detention Center.