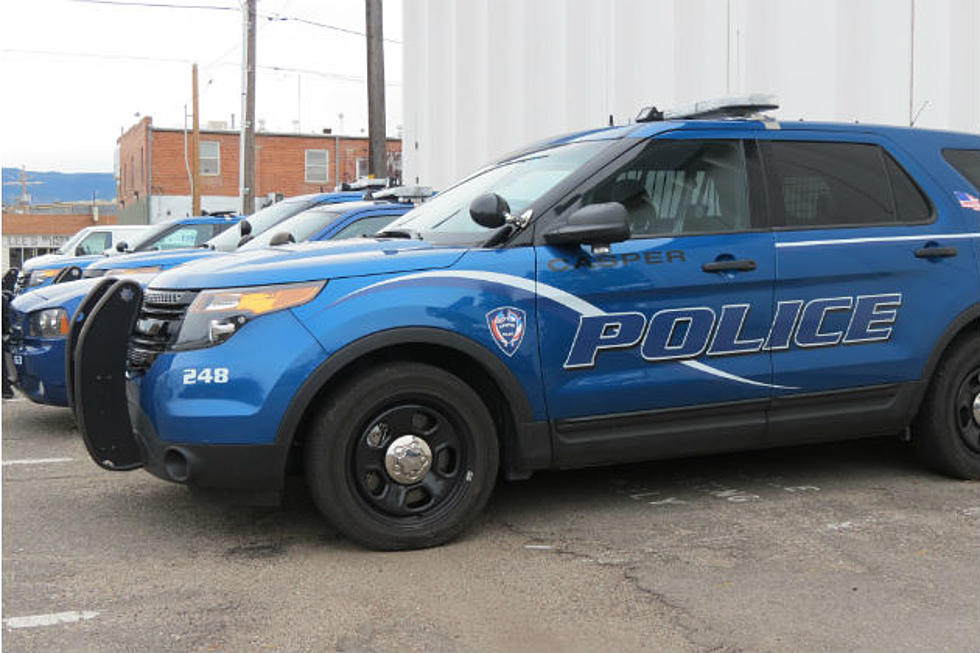 Casper Police Arrest Woman for Assaulting Officer, False Report
Kevin Koile, Townsquare Media
Casper police arrested a woman in the early hours of Saturday morning after she, while intoxicated, allegedly made a false report of a shooting and punched a police officer in the face.
Alyissa Manbeck, 25, was booked into jail on recommended charges of assault on a police officer, false reporting and pedestrian under the influence. She will likely make her initial appearance in Natrona County Circuit Court at 2 p.m. Monday.
Charging papers say police officers responded to the Gaslight Social at 314 W. Midwest Ave. at 12:37 a.m. Saturday for a report of a woman who had been shot and was bleeding from the leg.
Police responded to the scene, expecting to find a gunman in the area. The reported victim, Manbeck, told police she had been shot in the leg but said she didn't know where the shooter was.
Inspecting Manbeck's wound, an officer noted that it did not look like a gunshot wound. Police quickly determined that Manbeck had not been shot.
Instead, police say Manbeck had drunkenly tried to hop the outdoor fence from inside bar property in an effort to get to the sidewalk on the other side.
"Manbeck was too intoxicated and un-athletic to maneuver over the very pointed and spear-like fence posts," an officer wrote in the affidavit. "Manbeck slipped and one of the fence posts skewered into the lower buttock of Manbeck's right leg area."
An officer found the fencepost which had injured Manbeck, and saw "blood and leg meat hanging from it." The officer noted that "this was the same leg meat that [the officer] observed dangling from Manbeck's wound and that had fallen in Manbeck's pants."
Manbeck was taken to Wyoming Medical Center by ambulance.
The officer then had to contact Manbeck at the hospital, after Manbeck reportedly refused to identify herself and made suicidal comments. Manbeck was so loud that she was disturbing other patients.
Manbeck allegedly refused to tell the officer why she lied about being shot. Manbeck berated and cursed at nurses, and she refused to quiet down. She reportedly threatened to hurt nursing staff on multiple occasions.
Manbeck was reportedly too agitated to provide a breath sample, but the officer believed Manbeck to be severely intoxicated. Manbeck refused all medical treatment and was cleared by doctors.
The officer decided to arrest Manbeck, believing that the disturbance would have continued or someone may have gotten hurt if Manbeck was left at the hospital.
As the officer attempted to take Manbeck into custody, Manbeck punched the officer in the right side of her face. At least two nurses saw the incident. Manbeck was taken to the floor and handcuffed.
Manbeck was taken to jail, where police say she "continued her tirade and belligerent behavior."
No booking photo was available from the police department Monday morning.