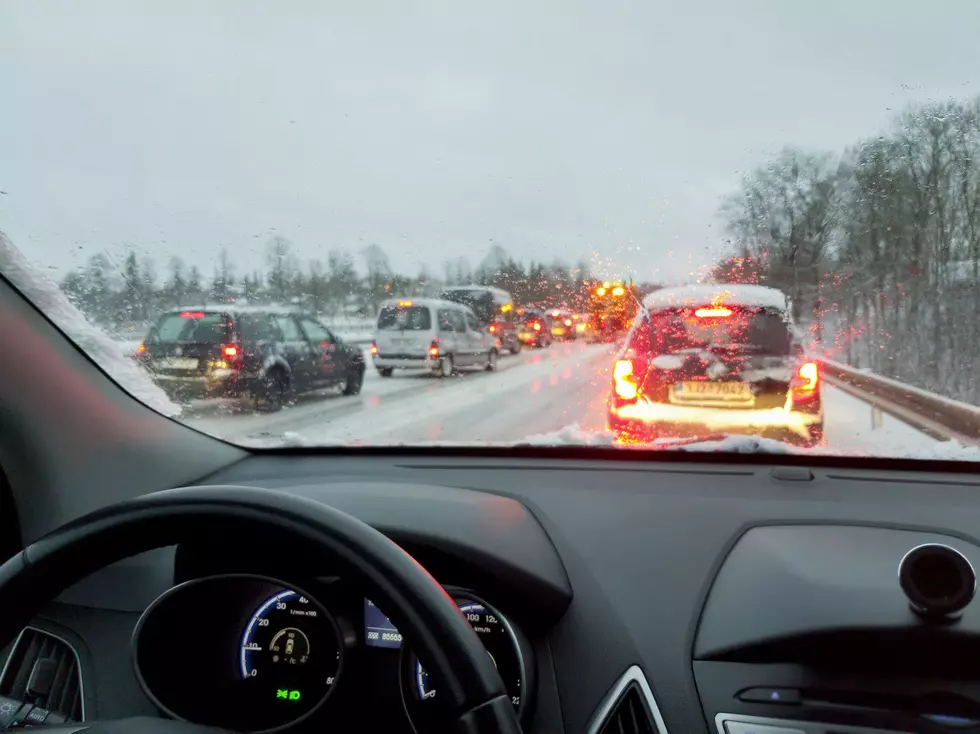 Casper Fire-EMS Offers Safe Driving Tips for Winter Weather
Getty
Mother Nature has struck again and has left several inches of white powder on the ground. Inevitably, Casper drivers are going to have to get in their cars and brave the elements, so Casper Fire-EMS has, once again, offered a few tips on how to drive safely in the snow.
"Most persons who have started towards work or school today have probably found this out," Casper Fire-EMS wrote in a Facebook post. "If not, **extreme** caution is advised during this morning's commute. The combination of rain that switched to snow overnight, along with temperatures hovering around the freezing mark has made travel extremely slow this morning."
Yet, some vehicles just can't seem to actually slow down. There have already been multiple wrecks in Casper, and on the Interstate. That's why Casper Fire-EMS has shared a few tips on how to drive when there's snow on the ground.
"Plan on at least 15 to 20 extra minutes," Casper Fire-EMS continued. "Coincidentally, that is also the speed at which most traffic in and around the area is travelling at - 15 to 20mph. This is good. Take it extremely slow - and double your normal stopping distance in between vehicles and approaching intersections."
These are simple tips and, some would argue, they're common sense. They're easy things to do in order to avoid a wreck. The City of Casper have backed up Casper Fire-EMS as well, telling residents that they're doing their best to plow and de-ice roads, but they need help and understanding from the community as well.
Drivers are encouraged to plan ahead, give themselves time, and keep a safe distance between cars. It's hard to brake on icy streets and just a little bit of forethought can save drivers a lot of heartache (and possibly a wrecked vehicle).
9 Horrible Casper Intersections In The Winter