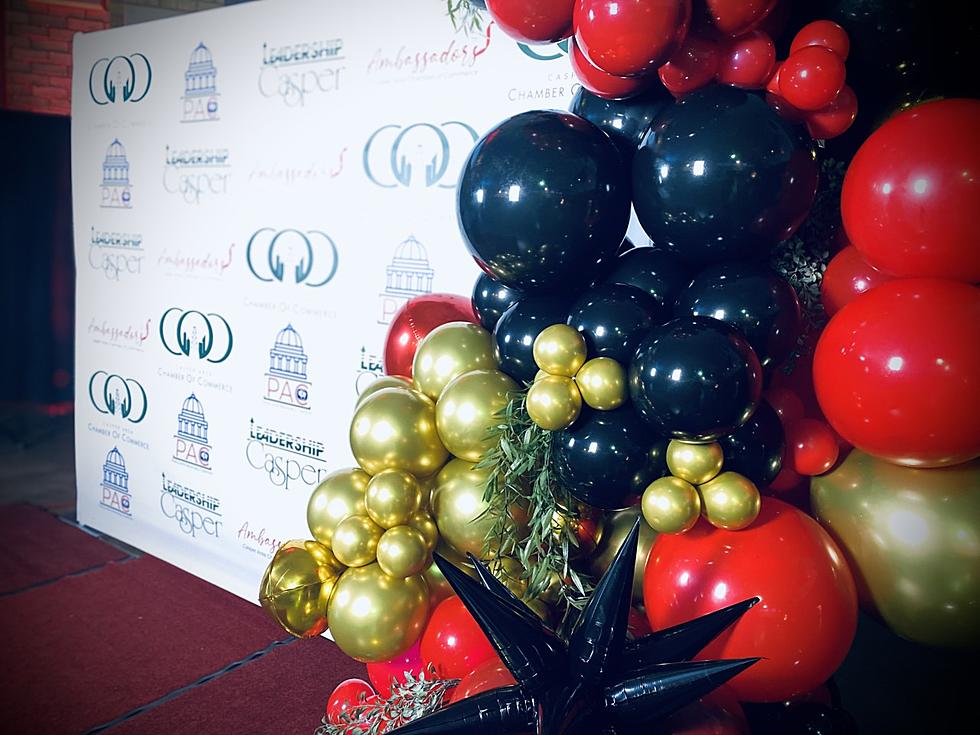 Casper Area Chamber of Commerce Celebrating 120 Years of Serving Community
Nick Perkins, Townsquare Media
The Casper Area Chamber of Commerce will be celebrating its 120th anniversary on May 3, 2022 at the Central Wyoming Fairgrounds Industrial Building.
That's according to a press release from the Chamber of Commerce, which stated that the event "will focus on how the chamber has grown and changed over the last century."
The event is happening at 5:00 PM at the Industrial Building and it's open to all members of the community. The event will feature the Chamber's annual award ceremony, which recognizes and honors various community businesses and individuals for their work throughout the previous year.
"From our founding year of 1903, with few members and aspirations for Casper to be the State Capital with then modern amenities, to today with over 600 members and growing, we have seen many changes, but the mission of the Chamber is as important today, as it was 120 years ago," Board Chair, Sabrina Kemper said. "Without commerce our community cannot thrive. The long-standing and consistent support of our business community and the camaraderie and community events that the chamber promotes are all products of this important piece of Natrona County."
Silver Fox Steakhouse will provide catering for the event.
"We wanted to try something different this year and utilize a long stand member of the Chamber and the community," Kemper said.
The release stated that "For those unable to attend the event but would like to help make this year the most memorable celebration, the Chamber is offering a Most Memorable 120 Partnership for $120. Most Memorable 120 sponsors will get social media shout outs and special recognition throughout the event."
Reservations are required, and can be made online at the Chamber of Commerce website.
Photos from last year's Awards Ceremony can be seen below:
Casper Area Chamber of Commerce 2022 Awards Ceremony
The Casper Area Chamber of Commerce held their annual awards ceremony in May of 2022