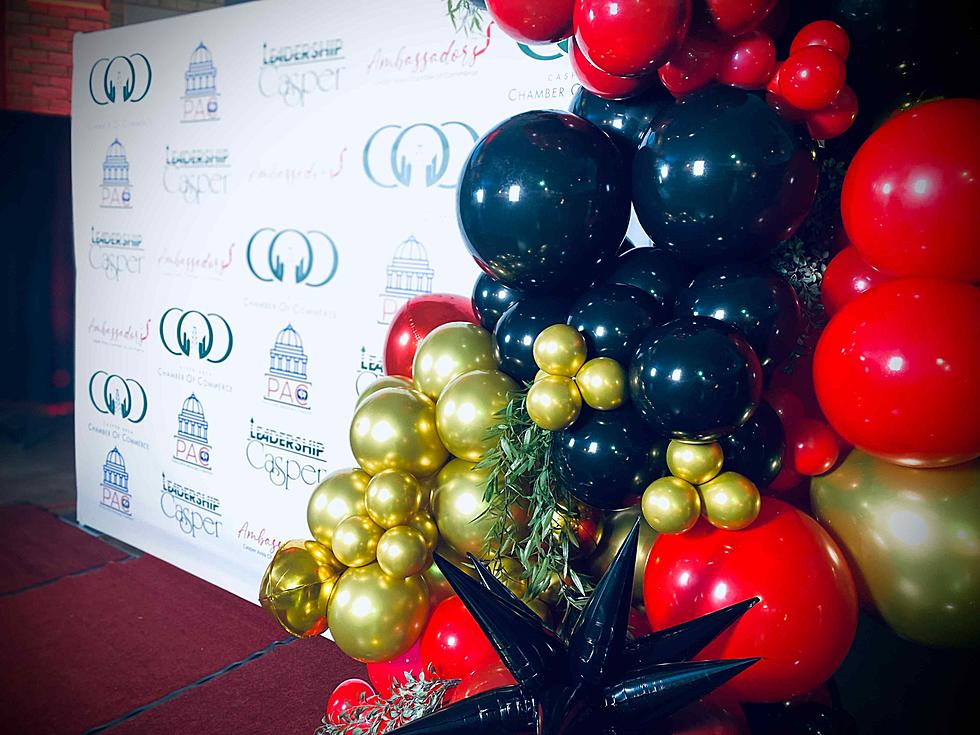 Three New Board Members Join Casper Area Chamber of Commerce
Nick Perkins, Townsquare Media
The Casper Area Chamber of Commerce announced on Thursday that three new members have joined their board of directors: Paul Nash, Nikki Hawley, and Ken White.
Nash is the Director of Client Relations for Wyoming Health Fairs. He has been involved with the Chamber of Commerce for over 10 years. Previously, Nash served on the Casper Shooter's Club as both the treasurer and an executive officer.
Additionally, Nash is a 2016 Leadership Casper Graduate. He is a continuous presence as the CoC Business Ever Hours events, as well as the monthly luncheons. Nash hopes to use his background in marketing and customer service in a way that gives back to businesses and residents of Casper, while also helping the Chamber itself grow and prosper.
Hawley has lived in Casper for the past 10 years. With her husband, Kevin, the two are raising two young daughters. Currently, Hawley serves on the Board of Directors for the Child Development Center. Additionally, she serves on the Chamber of Commerce's Leadership Casper Committee and she's an active member of the Casper Area Chamber of Commerce Ambassador Committee. Previously, Hawley served on the board for Meals on Wheels. She is also a graduate of Leadership Casper 2019, and she lead the 2020 Leadership Casper Class.
Hawley also has a background in marketing, and she brings partnerships with 36 local non-profits. She will bring enthusiasm and professional relationships that will continue to help grow the chamber.
White brings with him over 25 years of oil and gas experience. He is currently the Treasurer and Human Resources Manager for True Oil LLC and its affiliated companies (True companies). As a Senior Member and Leader in the True Companies' management team, White has attended several Chamber luncheon events throughout the years. Additionally, he is the Past Chairman of the True Companies' Responsible Government Committee (TRGC), a True employee political action committee.
White has an extensive background in economic development, business, account and finance. He is a former CPA license holder and he will bring a unique insight to the CACC Board of Directors.
"This knowledgeable and diverse group of community leaders will provide great representation from a variety of business perspectives as they join the Chamber Board of Directors," said Sabrina Kemper, Chamber Board Chair. "We look forward to their leadership and participation as we address new opportunities for our membership and community in the year ahead."
The Casper Area Chamber of Commerce is a membership-based, not-for-profit organization. The mission of the Chamber is "to ensure the success of our members by actively creating business opportunities."
The current Casper Area Chamber of Commerce Board of Directors are:
Sabrina Kemper - Chairman, City of Mills
Gena Jensen - Chairman Elect, National Historic Trails Center Foundation
Katie Schultz - Past Chair, AMBI Mail & Marketing
Amanda Disney - Treasurer, IHG Hotels & Resorts
Phillip Rael - State Farm Insurance
Paul Nash - Wyoming Health Fairs
Bryant Hall - Hilltop Bank
Nikki Hawley - United Way of Natrona County
Ken White - True Companies
Michael Morrissey - Rocky Mountain Power
Robert Ratliff - Sinclair Casper Refining Company
Sonya Gruner - Gruner Brothers Brewing
Tom McCarthy - Townsquare Media
Casper Area Chamber of Commerce Community Partners are:
Luke GIlliam - Visit Casper
Chris Lorenzen - Casper College
Glenn Januska - Casper/Natrona County International Airport
Morryah McCurdy - Advance Casper
Megan Bratton - Natrona County Library
Steve Cathey - Casper City Council Member
For more information about the Casper Area Chamber of Commerce, please visit www.casperwyoming.org or call 307-234-5311.
Casper Area Chamber of Commerce 2022 Awards Ceremony
The Casper Area Chamber of Commerce held their annual awards ceremony in May of 2022