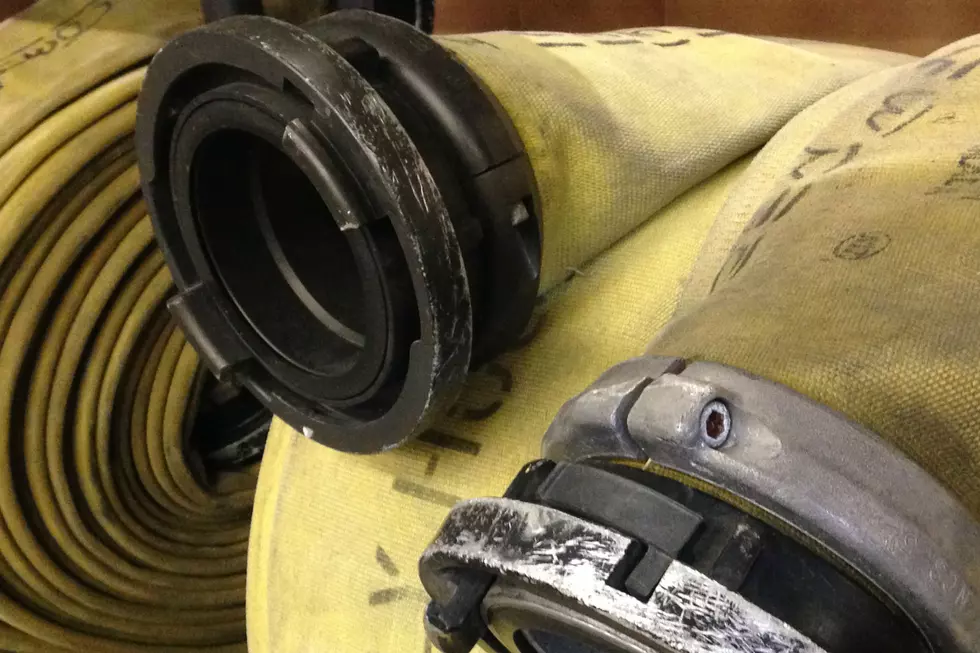 Candle Causes Small Fire in South Casper Apartment
Joy Greenwald, Townsquare Media
No injuries were reported when a fire broke out in an apartment in south Casper on Monday morning, according to a news release from the Casper-Fire EMS Department.
Firefighters were dispatched to the 2200 block of South Jefferson Street at 7:12 a.m. for a report that a fire began in the bathroom of an apartment.
They found a two-story wood-framed fourplex with light smoke coming from the upper floors.
They entered the apartment, found a smoldering fire that had burned a bathroom cabinet, and put out the remaining fire.
The residents and family pets evacuated before firefighters arrived. One occupant was evaluated and released by medical personnel for possible smoke inhalation.
An unattended candle ignited surrounding material.
The residents were able to limit the damage to where the fire started and used a dry-chemical extinguisher to suppress the fire before firefighters arrived.
The residents wee able to re-occupy their apartment after the firefighting operation ended.
Casper Fire-EMS responded with five units, the on-duty battalion chief, the Natrona County Interagency Fire Investigation Task Force, and chief officers.
Assisting agencies included Banner Health - Wyoming Medical Center, Casper Police, and the Public Safety Communications Center.
Casper Fire-EMS reminds people that calling 911 is the top priority when a fire occurs.
The department also reminds people that fire extinguishers can be life-saving devices if used properly, and for very small fires soon after they start.
Use fire extinguishers only to protect your means of escape.
Check them regularly to ensure they are fully charged, and gently invert the cylinders regularly to prevent compaction of the dry chemical.
If you extinguishers are serviceable, have them serviced by a qualified technician.
Casper Fire-EMS is conducting a community needs survey by visiting the department's website and click on the "Community Needs Survey" just below its mission statement.
"Your responses are critical for paving the way forward for your Fire Department," according to the news release.
Casper Fire-EMS Throwback Thursday Pictures
Wyoming Photographer Shares Breathtaking Pictures of Northern Lights
Various Casper Photographers captured the beauty of the Northern Lights on March 23, 2023.