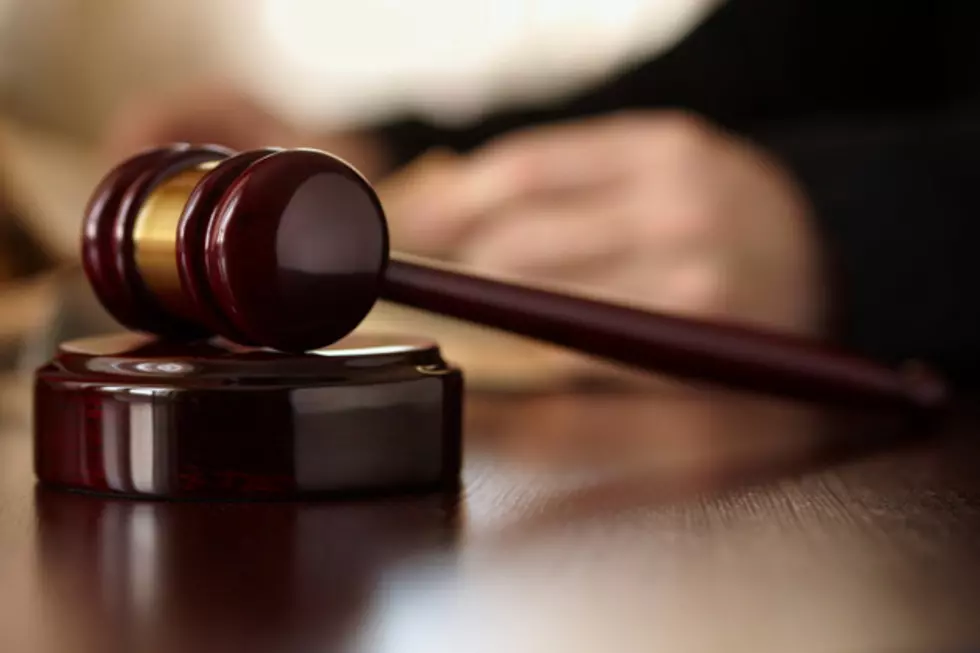 BREAKING: 2 Former Riverton Wrestlers Jailed for 'Hazing' Attacks
Kuzma, Thinkstock
Two former Riverton High School wrestlers have been ordered to serve jail time for their roles in hazing attacks on younger teammates that occurred during a wrestling trip earlier this year.
Hayden Wempen, 18, and 18-year-old James Hampton, were sentenced Wednesday by Natrona County Circuit Court Judge Brian D. Christensen to 20 days in jail, with an additional five months and 10 days of suspended jail time. Christensen ordered the pair to serve the first four days of their sentence immediately, meaning they will be incarcerated at the Natrona County Detention Center until at least Sunday.
However, Christensen said the teens may serve the remaining 16 days of their jail sentence over the course of the next six months. If their attorneys and families want to go that route, the attorneys will have to file motions to that effect by Friday.
The former wrestlers, who both now live in Colorado, will also serve a concurrent six-month term of unsupervised probation. They each pleaded guilty to two misdemeanor counts of unlawful contact, although Assistant District Attorney Kevin Taheri told Christensen on Wednesday that prosecutors could have charged the two with third-degree sexual assault.
A third wrestler charged in connection with the attacks, 18-year-old Peyton Rees, is set to be sentenced Monday morning, also in Natrona County Circuit Court. He was also charged with two misdemeanor counts of unlawful contact.
"This is essentially bullying on steroids," Taheri said of the attacks, after showing video of the January incidents to Judge Christensen. "I don't think it is appropriate to sugar-coat what happened here."
Taheri said that while the Natrona County District Attorney's Office could have charged the former wrestlers with felonies, but found that they had been "caught up in peer pressure and a tradition of sorts."
Taheri emphasized that any sentence imposed in the case should send a message that bullying is not acceptable. He recommended that each former RHS wrestler be sentenced to 50 days in jail.
"I know they think they're being dealt with harshly, but the fact is they've been given a break here and they need to realize that," Taheri said. "You don't get to assault them and turn them into victims just because they're younger and you're older than them."
Wempen's attorney, Jeff Stanbury, presented a sentencing memorandum to Christensen. Stanbury said the memorandum included a number of affidavits from Riverton High School wrestlers both current and former who characterized the "snake pit" hazings as something that had become something of a tradition within the wrestling team.
Wempen, in his statement to the court before being sentenced, said that he was aware of the "snake pit" when he joined the team as a freshman.
Stanbury's memo included an affidavit from one former wrestler who, Stanbury said, claimed that he was physically hazed by a coach during his time on the wrestling team.
"That is not accurate," Fremont County School District No. 25 Superintendent Terry Snyder told K2 Radio News in a phone interview following Wednesday's hearing.
Snyder also said that the wrestling team has a new set of coaches this year -- all of last year's coaches are no longer part of the team. However, Snyder said it would not be accurate to characterize the coaching changeover as a disciplinary measure on the part of the school district.
"We believe our coaches responded appropriately," Snyder said of the January hazing incident. "This occurred in complete darkness. As soon as [the coaches] heard any sounds, they intervened."
The hazing by upperclassmen on that trip, Snyder said, was done in such a way as to avoid detection by coaching staff present on the school bus, and the coaches responded immediately upon becoming aware of the situation.
However, Snyder added, it was in the best interest of the Riverton High School wrestling program to bring on an all-new coaching staff going forward.
Snyder previously said that three former Riverton High School students were suspended as a result of the January incident, but declined to name them.