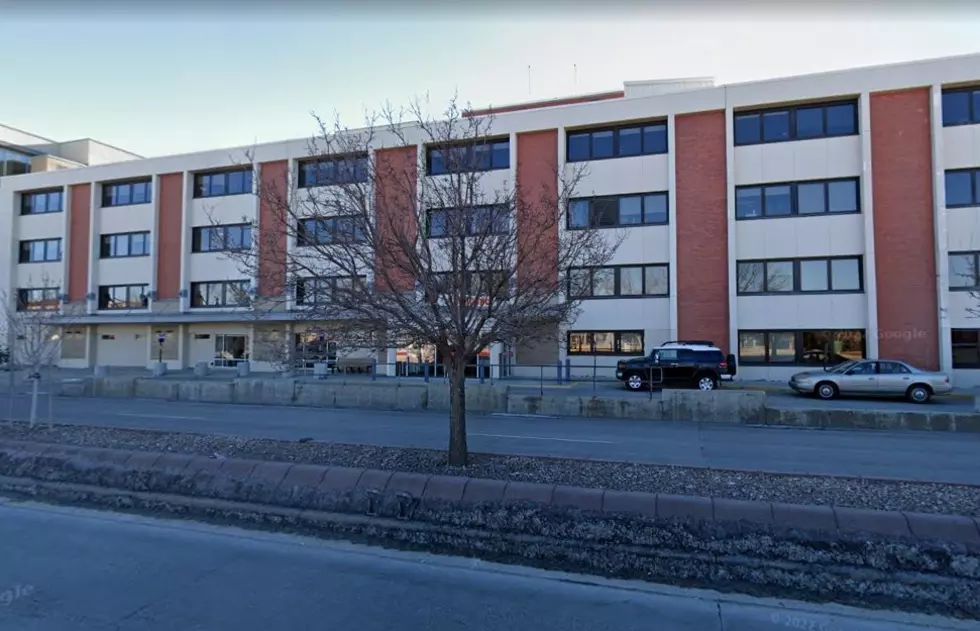 Widow of Patient Who Died After Surgery Sues WMC, Two Doctors
Wyoming Medical Center, Google Maps
A Casper woman is suing the Wyoming Medical Center and two doctors for the wrongful death of her husband in 2018.
The trial got underway with its first witness in Natrona County District Court on Tuesday. Jury selection happened on Friday.
Tanya Meek, the wrongful death representative of Calvin Grinder, claims a surgeon and an anesthesiologist committed multiple acts of negligence when they operated on him causing an injury, and the subsequent lack of care resulted in his death later that day.
Meek is seeking $15 million in damages.
She is represented by Tyson Logan and Sarah Kellogg of the Jackson-based The Spence Law Firm, LLC.
The defendants are the doctors, the Wyoming Medical Center and its East Campus at 6500 E. Second St., and Advantage Orthopedics and Neurosurgery - its trademark is owned by the hospital.
They are represented by Casper attorney Jeff Brinkerhoff and others.
Meek's complaint, filed on May 28, 2020, outlined what happened at the WMC East Campus on July 23, 2018:
In the morning, Dr. Lee Warren performed a microdiscetomy -- a surgery to relieve pressure on the spine -- on Grinder. Eddington assisted as the anesthesiologist.
The surgery occurred at the WMC's East Campus.
Warren tore Grinder's abdominal aorta by the lower spine, which caused serious but undiagnosed hemorrhaging.
Warren completed the surgery and Grinder was moved to the post-anesthesia care unit about 9:02 a.m. where he had low blood pressure and a high heart rate.
His condition deteriorated.
Nurses couldn't obtain his temperature because he was sweating extensively.
Meanwhile, Eddington remained by Grinder's bed.
About 10:27 a.m., a nurse told Eddington and Warren that Grinder was pale, cold to the touch, sweaty, and had a weak pulse.
Eddington gave Grinder a medicine to reverse his sedation so he could talk to Warren.
About 10:45 a.m., the nurse unsuccessfully recommended to the doctors lab work and a CT scan.
Three minutes later, the nurse noted Grinder's abdomen was firm and distended, his arms and legs were cold to the touch, he was pale and had a weak pulse. She again unsuccessfully suggested lab work and a CT scan.
About 11 a.m., Grinder's leg was not moving, and 25 minutes later mottling appeared on his left side.
In the next few hours, Grinder was reintubated, pad on a transport ventilator and crash cart monitors, blood was withdrawn and a chest X-ray was taken, another doctor arrived and suspected hemorrhaging.
Warren spoke with second doctor, who recommended transferring Grinder to the hospital's main campus at 1233 E. Second St., but they decided to stay with the operating room at the East Campus "'to search for a possible abdominal bleed.'"
At 12:04 p.m., Grinder went into the operating room and the two other doctors began an exploratory surgery on his abdomen.
Soon after that, he went into cardiac arrest.
One doctor resuscitated Grinder and applied a cross clamp on the aorta, and it was decided to transfer him to the WMC's main campus. Meek's complaint said the doctors "noted the absence of additional blood products at the WMC East Campus."
At 12:53 p.m., Grinder sent to the operating room, where one doctor identified a "'defect'" in the back wall of the aorta and repaired it.
"Unfortunately, Mr. Grinder suffered severe physiologic derangements and he was still 'poring significant blood out of his chest and abdomen.'"
That doctor reopened the abdomen and chest for an exploratory operation, and closed that operation.
At 6:43 p.m., Grinder was moved to the intensive care unit in critical condition for additional resuscitation.
"Unfortunately, Mr. Grinder passed away in the ICU."
That doctor noted that "irreversible shock and severe acidosis" caused his death.
Meek's complaint detailed the acts of negligence including:
Tearing the abdominal aorta during the initial surgery.
Failing to recognize that Grinder was in shock when he first entered the post-anesthesia care unit.
Failing to obtain appropriate imaging such as a CT scan.
Failing to transfer Grinder "back to the operation room for three hours when his vital signs showed a clear state of shock."
Failing to comply with the standard of care for neurosurgeons and anesthesiologists.
Meek's attorneys on March 3, 2020, filed a formal "notice of claim" to the Wyoming Medical Center Board of Directors, the board's former secretary Lisa Burridge, and former WMC CEO and President Michele Chulik. (This notice was filed if the hospital -- a nonprofit corporation that leased Natrona County's hospital assets -- might declare itself a "governmental entity." The county sold the hospital assets to the Phoenix-based Banner Health in August 2020.")
In that notice of claim, the attorneys wrote that Meek is seeking $15 million in damages and compensation: $10,950,000 for loss of future companionship, society and comfort; $4 million for past and future loss of income and earning capacity; and $50,000 for other past and future pecuniary loss.
The trial continues Wednesday.
Ms. Wheelchair Wyoming 2023: Teka Perry
Saturday Open House Showcases All That 'The M' Has to Offer Casper
'The M' held an open house on Saturday for community members to see all that the venue has to offer in Downtown Casper.