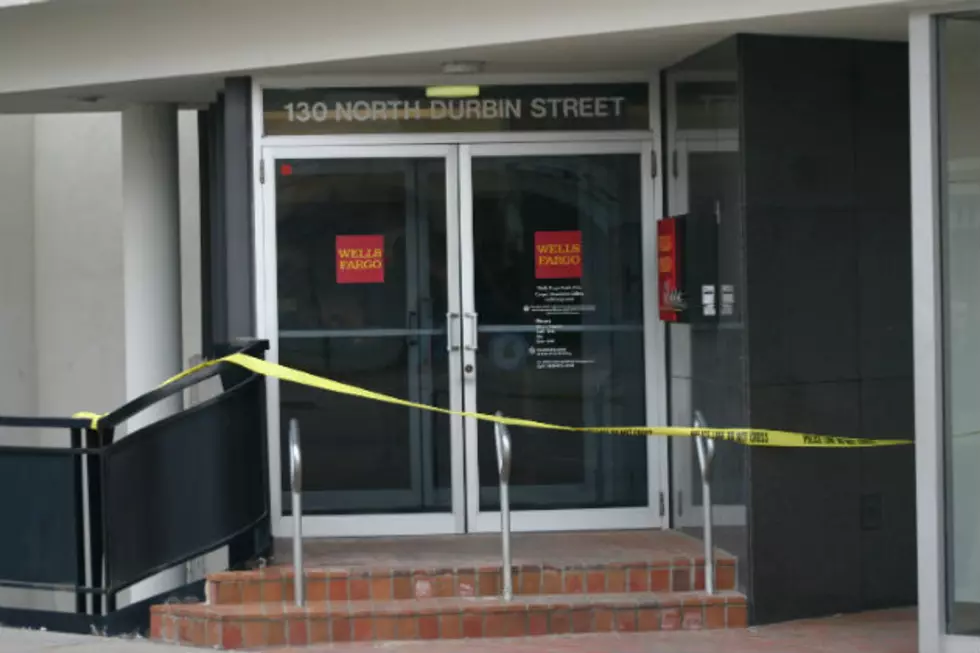 Attempted Robbery At Casper Wells Fargo Bank; Suspect At Large
Kevin Koile - TownSquare Media
Police are confirming an attempted robbery of a bank in Downtown Casper.
Police spokesperson, Sgt. Rich Brown says the robbery happened at about 4pm Wednesday, March 26th, at the Wells Fargo Bank branch, located on the corner of First and Durbin Streets.
The suspect is described as a white male in his 50's or 60's, 5'6" to 5'8" with brown hair, with either red cheeks or a scar on his face.
He was last seen wearing a black leather jacket, gray shirt, and a blue Denver Nuggets cap.
"A lone male entered the bank.  The bank tellers tell us he lingered around for about five minutes" says Sgt. Brown.  "He approached the teller.  Basically said that it was a robbery, and to put the money in a bag.  [The teller] stated that she did not have a bag, and she went into the back and got in touch with [police.]"
The suspect did not succeed in taking any money from the bank before fleeing the building.
The suspect is currently at large and, while he did not display a weapon during the robbery, should be considered armed and should not be approached.
Anyone with information as to the suspect's whereabouts is asked to call the Casper Police department.