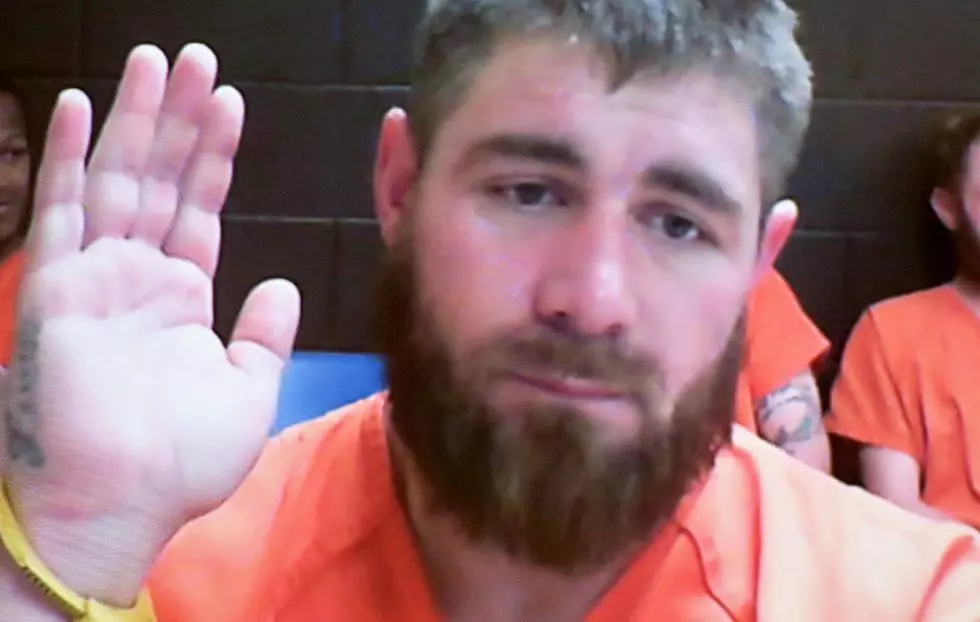 Joshua Crook Sentenced for Being a Felon in Possession of a Firearm
Joshua Crook
Tom Morton, Townsquare Media
A Casper man who eluded police for months until his capture in December was sentenced last week to more than three years imprisonment for a federal gun crime, according to court records and a press release from the Wyoming U.S. Attorney's Office.
Joshua Charles Crook, 34, heard the 40-month sentence for being a felon in possession of a firearm from U.S. District Court Judge Nancy Freudenthal in Cheyenne on Thursday.
Freudenthal also ordered Crook to be on three years of supervised probation after his release from prison and to pay a $100 special assessment.
That single federal count against Joshua Crook started last year with charges in Natrona County District Court.
On Aug. 26, 2022, Crook took his ex-girlfriend in her Dodge Dart, fired shots out the window at her current boyfriend who was following in a Ford pickup, led police on a high-speed chase through central Casper, and ended near the Fairgrounds where he got out of the Dodge Dart and fled.
On Nov. 15, authorities were looking for him and thought they had found him when he was driving a stolen Ford Escort, led police on a high-speed chase through central Casper,  and eluded them again.
The next day, police were surveilling a residence in the 1500 block of Westridge Place where an associate of Crook's, Billy Martin -- later charged as an accessory after the fact -- lived. (The case against Martin was dismissed.) Multiple people left the place including Martin who was holding a briefcase with controlled substances and paraphernalia.
A standoff ensued for several hours.
Crook got away again.
Early on Dec. 18, he was located at a local motel where he gave officers consent to search the room where they located drugs and a firearm.
Crook admitted the firearm was his, and he was arrested.
On April 11, an agent with the U.S. Bureau of Alcohol, Tobacco, Firearms and Explosives filed the criminal complaint in federal court against Crook. The agent recounted the events about the arrest at the hotel and his previous criminal history including his 2017 conviction for the felony of allowing a child to ingest methamphetamine.
On May 30, Crook pleaded guilty to the single count of being a felon in possession of a firearm.
Before his sentencing, six people filed letters in support of Crook including his ex-wife. She wrote, "Joshua has always been a person with strong family morals and would do anything to help a person in need. My elderly parents depended on Joshua to help fix things around their home and never did Joshua let them down. ... Joshua is deeply regretful for the crime he committed which has been openly expressed to me in conversations we have had."
Gold Rush Days in South Pass City
Wyoming Weed & Pest's Most Notorious Species