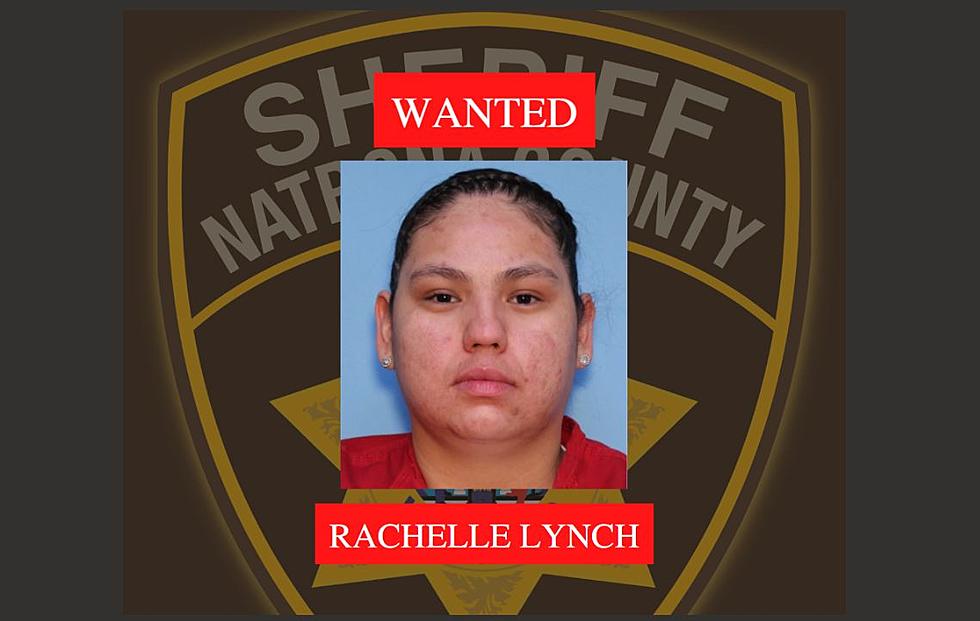 Rachelle Lynch Wanted for Felony Escape from Official Detention
Natrona County Sheriffs Office
The Natrona County Sheriff's Office is seeking the public's assistance in locating Rachelle Madeline Lynch, she is currently wanted for felony escape from official detention.
Rachelle Lynch is described as a 25-year-old Native American female, approximately 5'8" tall and 205 pounds, with brown hair and brown eyes.
She has tattoos of hearts and feathers on her right forearm and a tattoo of a heart on her left hand.
Lynch was a resident of CRC when she signed out on April 17th at approximately 4:45 pm and failed to return at the scheduled time of 10 pm.
She was reported as an escapee by CRC staff to the Natrona County Sheriff's Office in the early morning hours of April 18th .
Lynch was originally sentenced to 5-13 years out of Fremont County for involuntary manslaughter in relation to a stabbing death.
If you have information on the whereabouts of Rachelle Lynch please contact the Natrona County Sheriff's Office at (307) 235-9282.
If you see her, do not approach her and instead call 9- 1-1 immediately.
Information can also be reported anonymously through Crime Stoppers of Central Wyoming by calling (307) 577-8477 or online at crime-stoppers.com.
Information reported directly to Crime Stoppers that assists the investigation may be eligible for a cash reward. The Natrona County Sheriff's Office is committed to preserving the peace of our county and ensuring it is a safe place to live, work, and visit.
Historic Bishop Home in Casper, Wyoming
Here's How Casper Rang in the New Year on Saturday
New Year's Eve was a very busy night in Casper. There were parties, and concerts, and dances, oh my! Several different venues offered up a night of various forms of entertainment and we were there to capture many of them.