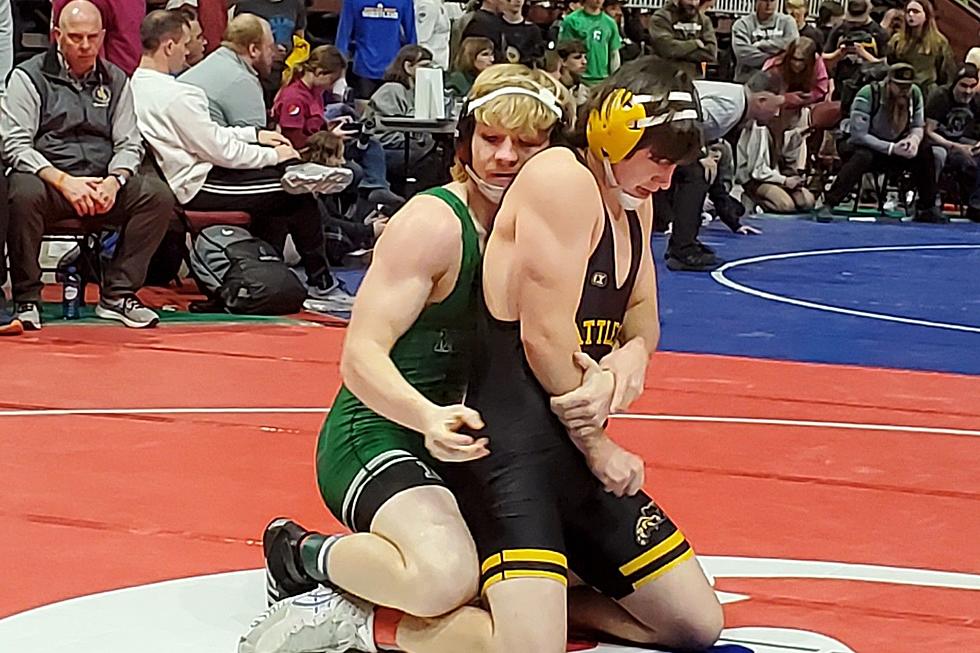 PhotoFest! Boys State Wrestling-Round 1
Photo Courtesy: Frank Gambino
The Boys State Wrestling Tournament started on Friday morning at the Ford Center in Casper with 9 mats running full bore. In 4A, Natrona is the defending champion but Sheridan, Star Valley, and Cheyenne East will certainly be contenders,
With Star Valley moving to 4A, the door is open for teams like Green River, Evanston, and, Douglas to grab that state championship, Kemmerer is the defending 2A state champion and they have enough firepower to do it again although perennial contender Moorcroft will be right in the mix as well.
Take a peek at some photos from the first round of Friday morning. They can be found in the gallery below. Enjoy!
PhotoFest! Boys State Wrestling Round #1
PhotoFest! Boys State Wrestling Round #1