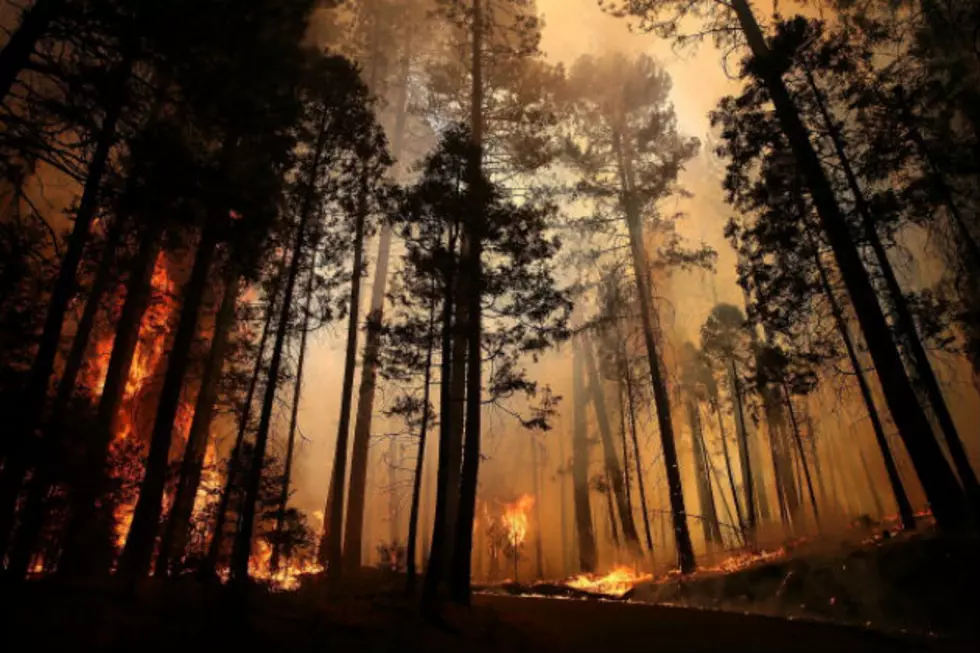 New Wyoming Wildfire Burns Roughly 3,000 Acres Since Saturday
Justin Sullivan, Getty Images
Two men that were in the area of the fire had to retreat to a creek as the fire rapidly moved toward them. they were taken to St. John's Medical Center in Jackson before being transferred to a burn center in Salt Lake City, Utah. The extent of their injuries was unknown as of Sunday.
The Roosevelt Fire is burning near Roosevelt Meadows, three miles west of the Upper Hoback Trailhead. It has grown quickly, having been estimated at about 500 acres in size on Sunday. The cause is unknown.
Upper Hoback River Trail No. 131 is closed, and a Forest Service Emergency Area Closure is being implemented. Backcountry hunters are being evacuated from the area, though no evacuations were in effect for private property as of Sunday. Officials urged residents to be ready to evacuate, should the situation worsen.
A Type II incident management team has been ordered for the Roosevelt Fire.
Also reported Saturday was the Spider Fire, which is located on the Pinedale Ranger District in the Bridger Wilderness area. As of Sunday, it was roughly two acres in size, burning in timber and grass near Bald Mountain Basin. Fire activity was described as "smoldering and creeping."
The Martin Fire, south of Corral Creek on the Greys River Ranger District, was discovered Sunday. It was estimated at 200-300 acres in size and was being driven by winds. Fire personnel evacuated campers Sunday. A Type III incident management team has been ordered for that blaze.