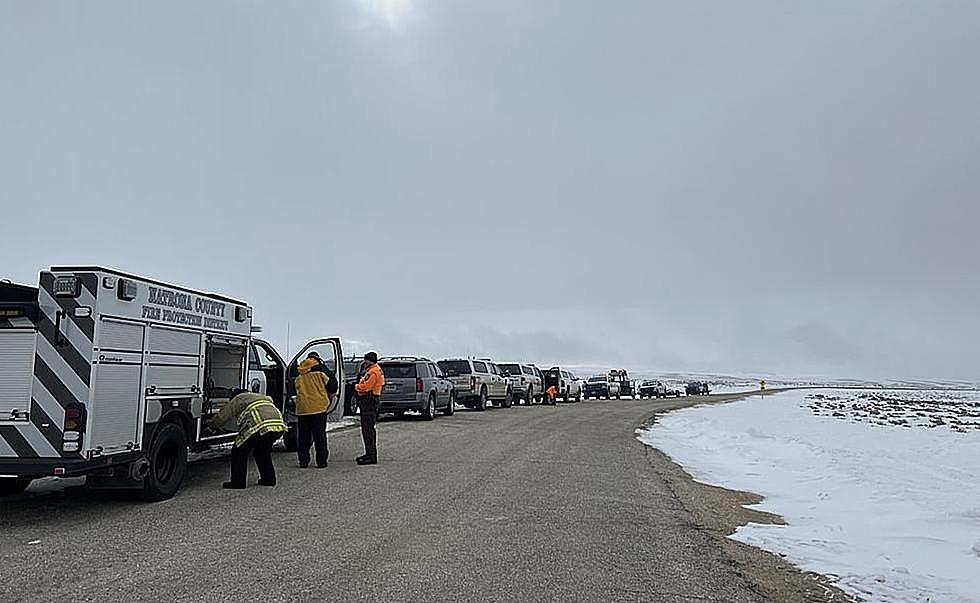 Natrona County Coroner Identifies Deceased Person in Plane Crash Near Alcova
Natrona County Sheriff's Office
UPDATE: 
Following Autopsy and Toxicology results, Natrona County Coroner James Whipps has determined the manner and cause of death of 49 year old Brett Dean Smith, of Hyrum, Utah to be massive blunt force injuries, as the result of his single engine aircraft impacting the ground.
There was no apparent health concern or medical event which preceded the accident and Toxicology results showed no impairment of the pilot.
The cause of the accident is under investigation by the NTSB and may take significant time to determine due to the location of the accident and the hazards associated with recovering it.
Any further information concerning the accident will come directly from the NTSB at a later date.
---
Natrona County Coroner James Whipps, has identified the decedent as 49 year old Brett Dean Smith from Hyrum, Utah.
An autopsy is being scheduled and Next of Kin have been notified.
The plane was a private aircraft, carrying one passenger.
Read More: BREAKING: One Dead After Plane Crash Near Alcova Reservoir
According to a release from the NCSO, on Tuesday around 4:45 p.m., "The Casper Public Safety Communication Center received a request for assistance by a private aircraft company in locating a small aircraft carrying one passenger that they lost contact with."
The release stated that the aircraft company gave first responders the coordinates of the last known location of the aircraft, as well as company aircraft resources to assist in the search of the area.
"A Search and Rescue operation was immediately launched utilizing resources both in the air and on the ground," the release stated. "Deputies were dispatched to the sloped, mountain terrain area southeast of Alcova Reservoir. Fire and EMS personnel responded to an immediate staging area on Bolton Creek Road, an area near the general SAR operation."

The release noted that at approximately 7:30 p.m., private search planes located an aircraft matching the description of the missing one. Because night had fallen and the area was dark, a Wyoming Army National Guard (WYARNG) BlackHawk Helicopter arrived to assist with the search, using specialty equipment.
A command post was set up on Kortes Road, where Fire and EMS personnel began operating from.
The helicopter confirmed the location of the downed aircraft and transported two NCSO personnel to traverse into the "heavily wooded and remote terrain." NCSO personnel arrived at the scene of the crash and confirmed one deceased person on board of the plane. Due to the location of the aircraft, as well as terrain factors, additional personnel and specialty equipment were needed for safe recovery.
Community Turns Out for 25th Anniversary of Bowl for Jason's Friends
The community turned out in droves for the 25th Anniversary of Bowl for Jason's Friends, benefitting the Jason's Friends Foundation.