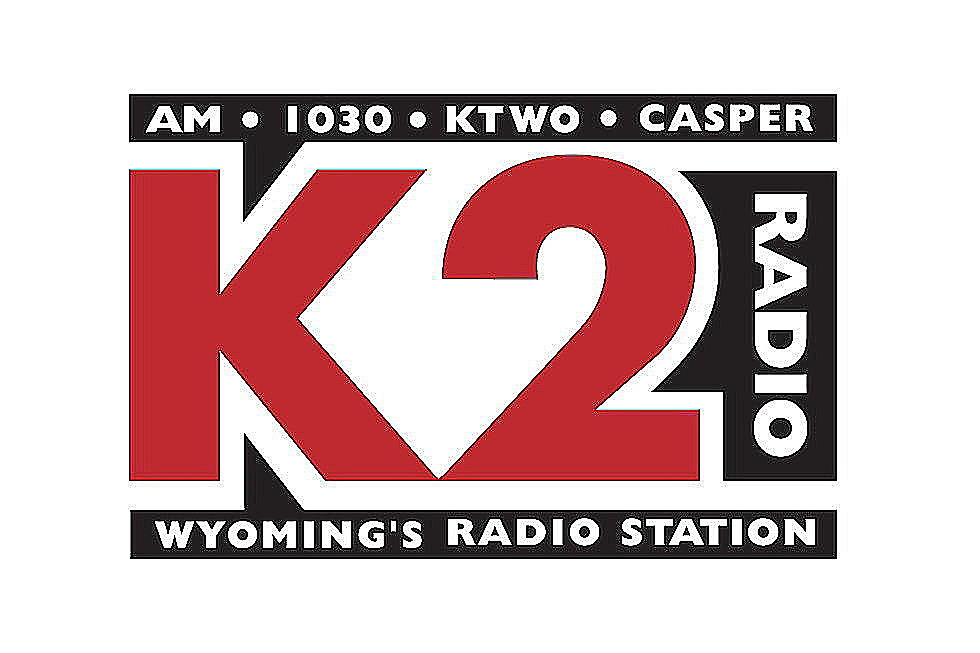 K2 Radio News: Flash Briefing For October 26th, 2018 – Morning
Townsquare Media
THE U.S. BUREAU OF ALCOHOL, TOBACCO, FIREARMS AND EXPLOSIVES IS OFFERING A $5,000 REWARD FOR INFORMATION ON THE WHEREABOUTS OF A MAN CHARGED WITH BREAKING INTO AND BURNING THE ALBANY COUNTY REPUBLICAN PARTY HEADQUARTERS IN LARAMIE IN SEPTEMBER.
THE ATF'S DENVER FIELD DIVISION WANTS TO KNOW WHERE KELLEN MICHAEL SORBER WENT AFTER HE WAS FEDERALLY CHARGED TUESDAY WITH ONE COUNT OF MALICIOUSLY DAMAGING A BUILDING BY FIRE.
IF CONVICTED, HE FACES BETWEEN FIVE AND 20 YEARS IN PRISON.
SORBER IS KNOWN TO RESIDE IN LARAMIE, BUT IS ALSO KNOWN TO FREQUENT THE FORT COLLINS AREA.
HE IS A 27-YEAR-OLD WHITE MALE, APPROXIMATELY 5-FEET 10-INCHES TALL, WEIGHS 250 POUNDS AND HAS GREEN EYES.
HE WAS LAST SEEN WITH SHOULDER-LENGTH, DARK STRAWBERRY-BLONDE HAIR AND A BEARD.
HE ALSO GOES BY THE NICKNAME "VAN GOGH,"
THE FIRE WAS REPORTED EARLY MORNING SEPTEMBER 6TH AT THE GOP HEADQUARTERS ON EAST IVINSON AVENUE, AND THE LARAMIE FIRE DEPARTMENT RESPONDED AND EXTINGUISHED IT.
ANALYSIS OF DNE EVIDENCE AND SURVEILLANCE VIDEO HELPED INVESTIGATORS IDENTIFY SORBER AS A PERSON OF INTEREST.
AFTER DNA EVIDENCE FROM SORBER HIMSELF CONFIRMED HIM AS A SUSPECT ON MONDAY, THE U.S. ATTORNEY'S OFFICE FILED THE CHARGE TUESDAY, AND FILED A MOTION IN FEDERAL COURT THAT HE BE DETAINED.
BUT HE APPARENTLY WAS NEVER TAKEN INTO CUSTODY AND HAS GONE MISSING.
IF YOU KNOW ANYTHING ABOUT THE CRIME, YOU CAN GO TO THE ATF'S WEBSITE TO REPORT IT.
===============================
CHEYENNE, WYO. (AP) - THE WYOMING COMMUNITY COLLEGE COMMISSION HAS INCREASED TUITION BY $5 PER CREDIT HOUR AND CAPPED TUITION AT 15 CREDITS...
===================================
A MAN ACCUSED OF BITING THE FACE OF A TODDLER CHANGED HIS PLEA THURSDAY MORNING IN NATRONA COUNTY DISTRICT COURT.
NICKOLAS DAVID JONES ENTERED AN ALFORD PLEA TO A SINGLE COUNT OF CHILD ABUSE BEFORE DISTRICT JUDGE CATHERINE WILKING. THE CRIME IS PUNISHABLE BY UP TO 10 YEARS IN PRISON.
BY ENTERING AN ALFORD PLEA, A DEFENDANT DOES NOT ADMIT GUILT BUT DOES CONCEDE THAT THE STATE HAS ENOUGH EVIDENCE TO OBTAIN A CONVICTION AT TRIAL. FOR SENTENCING PURPOSES, THE COURT TREATS AN ALFORD PLEA AS A GUILTY PLEA.
IN EXCHANGE FOR JONES'S PLEA, ASSISTANT DISTRICT ATTORNEY KEVIN TAHERI AGREED TO RECOMMEND A PRISON SENTENCE OF 18-36 MONTHS. HE TOLD WILKING THAT PRISON TIME IS APPROPRIATE IN PART BECAUSE OF JONES'S CRIMINAL HISTORY, WHICH INCLUDES PREVIOUS CHARGES OF AGGRAVATED ASSAULT FROM EARLIER THIS YEAR AND FELONY RECKLESS ASSAULT FROM 2008.
ACCORDING TO AN AFFIDAVIT OF PROBABLE CAUSE, JONES AND HIS THEN-GIRLFRIEND DROPPED THE VICTIM OFF AT A DAYCARE FACILITY AT THE YMCA. AT THAT TIME, YMCA EMPLOYEES NOTICED A BITE MARK ON THE CHILD'S FACE AS WELL AS MULTIPLE BRUISES ON FACE, EARS AND NECK.
JONES REMAINED IN CUSTODY IN LIEU OF BOND A THE TIME OF THURSDAY'S HEARING. HE WILL BE SENTENCED AT A LATER DATE.
============================
CHEYENNE, WYO. (AP) - SEN. JOHN BARRASSO AND POLITICAL OPPONENT GARY TRAUNER DISAGREE WHETHER WYOMING'S ECONOMY IS IN GOOD SHAPE. BARRASSO SAID IN A DEBATE THURSDAY OPTIMISM IN WYOMING IS HIGH; TRAUNER SAYS THAT'S NOT THE STATE HE SEES.
WASHINGTON (AP) - THE ASHES OF MATTHEW SHEPARD, WHOSE BRUTAL MURDER IN THE 1990S BECAME A RALLYING CRY FOR THE GAY RIGHTS MOVEMENT, WILL BE LAID TO REST IN WASHINGTON NATIONAL CATHEDRAL. SHEPARD'S REMAINS HAVE FOR 20 YEARS BEEN KEPT BY HIS FAMILY IN WYOMING, WHERE THE 21-YEAR-OLD COLLEGE STUDENT WAS KILLED IN 1998.
CASPER, WYO. (AP) - A CASPER POLICE OFFICER WHO WAS SHOT MULTIPLE TIMES IN A DEADLY MAY GUNFIGHT IS EXPECTED TO RETURN TO WORK NEXT WEEK. THE CASPER STAR-TRIBUNE REPORTS THURSDAY THAT OFFICER JACOB CARLSON WILL SERVE IN A LIMITED CAPACITY IN THE CAREER SERVICES DIVISION, WHICH HANDLES RECRUITING AND BACKGROUND CHECKS. CARLSON WAS WOUNDED IN A MAY 6 SHOOTOUT WITH 38-YEAR-OLD DAVID WOLOSIN, WHO WAS SHOT AND KILLED.