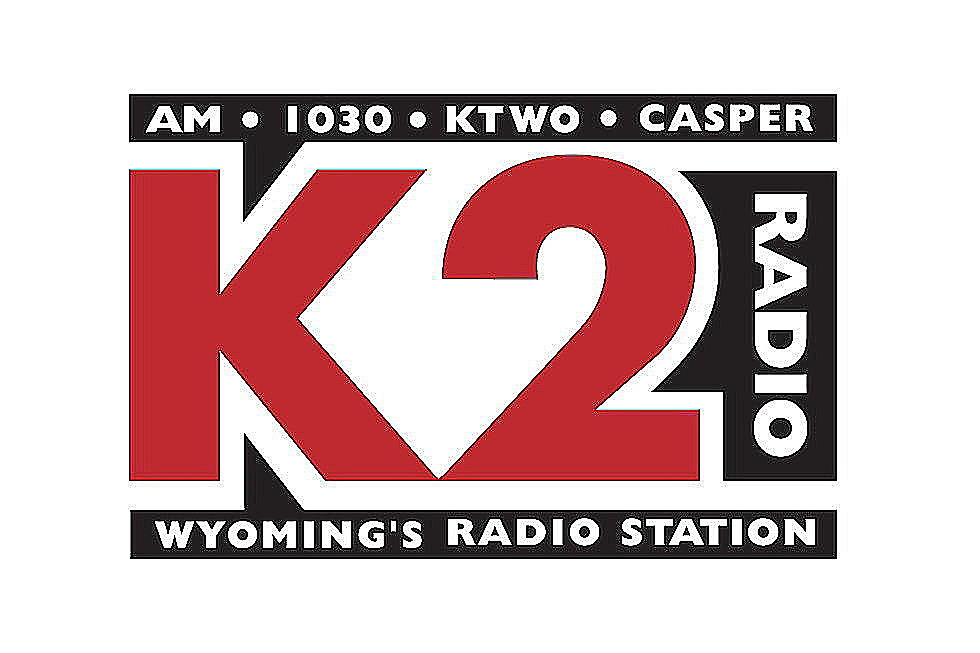 K2 Radio News: Flash Briefing For October 11th, 2018 – Morning
Townsquare Media
THE WIFE OF DR. SHAKEEL KAHN, ACCUSED OF ORCHESTRATING A MULTI-STATE PRESCRIPTION DRUG CONSPIRACY, WANTS THE TRIAL FOR THEM AND OTHER DEFENDANTS TO BE MOVED TO CHEYENNE FROM CASPER BECAUSE OF CONVENIENCE AND "TOXIC" PUBLICITY.
LYN KAHN, THROUGH HER ATTORNEY TOM JUBIN OF CHEYENNE, WROTE IN A MOTION FILED WEDNESDAY IN FEDERAL COURT THAT THE POTENTIAL JURY POOL IN CASPER HAS BEEN INUNDATED WITH ADVERSE PRETRIAL PUBLICITY THAT PREVENTS THE KAHNS AND OTHER DEFENDANTS FROM GETTING A FAIR TRIAL.
THE KAHNS WERE ARRESTED AT THEIR HOME IN CASPER IN LATE NOVEMBER 2016, AND WERE INITIALLY EACH CHARGED WITH ONE COUNT OF CONSPIRACY TO DISTRIBUTE OXYCODONE.
THEY AND OTHER DEFENDANTS LATER WERE INDICTED ON CHARGES INCLUDING ILLEGALLY DISTRIBUTING PRESCRIPTION DRUGS, FIREARMS CRIMES, MONEY LAUNDERING, AND OPERATING A CONTINUING CRIMINAL ENTERPRISE.
IF CONVICTED ON ALL COUNTS, SHAKEEL KAHN WOULD BE SENTENCED TO 45 YEARS TO LIFE IMPRISONMENT, AND LYN KAHN WOULD BE SENTENCED TO UP TO 20 YEARS IMPRISONMENT.
COURT RECORDS SAY THE CASE WAS INITIALLY ASSIGNED TO THE CASPER-BASED U.S. DISTRICT COURT JUDGE SCOTT SKAVDAHL, WHO RECUSED HIMSELF AFTER KAHN THREATENED HIM.
IN JUNE 2017, JUDGE ALAN JOHNSON GRANTED A REQUEST FROM THE PROSECUTION AND DEFENSE TO CONDUCT THE TRIAL IN CASPER BECAUSE OF THE LARGE NUMBER OF WITNESSES IN THE AREA.
NOW, THE DEFENSE WANTS THE TRIAL TO GO BACK TO CHEYENNE, THIS TIME BECAUSE MANY WITNESSES WILL BE CALLED FROM AROUND WYOMING AND FROM AS FAR AWAY AS MASSACHUSETTS AND OREGON.
HOWEVER, THE PUBLICITY REMAINS THE MAIN REASON TO MOVE THE TRIAL, NOT JUST BECAUSE OF WHAT LOCAL MEDIA HAVE REPORTED BUT BECAUSE OF WHAT JUBIN CALLED HATE-FILLED COMMENTS ON SOCIAL MEDIA.
=================================
A CASPER MAN ENTERED A PLEA TO A SINGLE CHILD ABUSE CHARGE WEDNESDAY MORNING IN NATRONA COUNTY DISTRICT COURT AS PART OF A PLEA AGREEMENT WITH PROSECUTORS, AND COULD SERVE PRISON TIME AS PART OF THAT DEAL.
MITCHELL ALAN MCCAIN ENTERED AN ALFORD PLEA TO THE FELONY CHILD ABUSE CHARGE BEFORE DISTRICT JUDGE DANIEL FORGEY. BY ENTERING AN ALFORD PLEA, A DEFENDANT DOES NOT ADMIT GUILT, BUT DOES CONCEDE THAT THE STATE LIKELY HAS ENOUGH EVIDENCE TO OBTAIN A CONVICTION SHOULD THE CASE GO TO TRIAL.
FOR SENTENCING PURPOSES, THE COURT TREATS AN ALFORD PLEA AS A GUILTY PLEA.
IN EXCHANGE FOR MCCAIN'S PLEA, ASSISTANT DISTRICT ATTORNEY KEVIN TAHERI WILL RECOMMEND AN AGREED-UPON SENTENCE OF THREE TO FIVE YEARS IN PRISON. TAHERI ALSO AGREED TO DISMISS TWO ADDITIONAL CHARGES OF AGGRAVATED CHILD ABUSE, WHICH ARE EACH PUNISHABLE BY UP TO 25 YEARS IN PRISON.
ACCORDING TO CHARGING PAPERS, A DETECTIVE WITH THE CASPER POLICE DEPARTMENT BEGAN INVESTIGATING THE CASE IN JUNE 2017 AFTER THE VICTIM -- A GIRL WHO WAS THEN TWO AND A HALF YEARS OLD -- WAS SEEN AT THE WYOMING MEDICAL CENTER EMERGENCY ROOM FOR A SUSPICIOUS FEMUR FRACTURE.
AS OF WEDNESDAY'S ARRAIGNMENT, MCCAIN REMAINED IN CUSTODY.
============================
A CASPER MAN ACCUSED OF BREAKING THE ARM OF A 20-MONTH-OLD CHILD ENTERED A GUILTY PLEA TO A REDUCED CHARGE WEDNESDAY MORNING IN NATRONA COUNTY DISTRICT COURT.
ANTHONY KEEVIN SKANSBERG PLEADED GUILTY TO ONE COUNT OF CHILD ABUSE BEFORE DISTRICT JUDGE DANIEL FORGEY AS PART OF A PLEA AGREEMENT. THE CRIME IS PUNISHABLE BY UP TO 10 YEARS IN PRISON.
THE PLEA DEAL ALLOWED SKANSBERG TO PLEAD GUILTY TO A LESSER CHARGE, WHICH WAS ORIGINALLY FILED AS AGGRAVATED CHILD ABUSE. STATE STATUTE REGARDING THE AGGRAVATED CRIME PROVIDES FOR A PRISON SENTENCE OF UP TO 25 YEARS.
IN EXCHANGE FOR THE GUILTY PLEA, PROSECUTORS WILL ALSO RECOMMEND A PRISON SENTENCE OF NO MORE THAN THREE AND A HALF YEARS. THE STATE ALSO AGREED TO THE DISMISSAL OF TWO ADDITIONAL CHARGES: CHILD ENDANGERMENT BY METHAMPHETAMINE AND MISDEMEANOR METHAMPHETAMINE POSSESSION.
CHARGING PAPERS SAY THE VICTIM WAS TAKEN TO THE WYOMING MEDICAL CENTER EMERGENCY ROOM IN APRIL WITH A BROKEN ARM. A DOCTOR THEN FOUND THAT THE CHILD HAD THREE FRACTURES, ALL IN DIFFERENT STAGES OF HEALING.
IN AN AFFIDAVIT OF PROBABLE CAUSE, THE DETECTIVE LAID OUT A TIMELINE OF THE CHILD'S ALLEGED ABUSE, WHICH SPANNED ROUGHLY FOUR MONTHS.
SKANSBERG REMAINED IN CUSTODY AT THE TIME OF WEDNESDAY'S HEARING.
============================
POWELL, WYO. (AP) - PROSECUTORS IN WYOMING SAY A WOMAN MISTAKENLY TEXTED A POLICE OFFICER IN HER SEARCH FOR A GRAM OF METHAMPHETAMINE....
===============================
A 35-YEAR-OLD CHEYENNE MAN COULD FACE UP TO NINE YEARS IN PRISON AFTER ALLEGEDLY RUNNING FROM A TRAFFIC STOP WITH METH IN HIS POCKET.
ACCORDING TO AN AFFIDAVIT, POLICE MADE CONTACT WITH XAVIER GARCIA IN THE 900 BLOCK OF W. 17TH STREET AROUND 2:15 A.M. SATURDAY.
WHEN AN OFFICER SMELLED MARIJUANA COMING FROM GARCIA'S TRUCK AND QUESTIONED HIM ABOUT HOW MUCH MARIJUANA WAS IN THE TRUCK, GARCIA REPORTEDLY GOT VERY DEFENSIVE AND FINALLY STATED THAT ALL THAT WAS IN THE TRUCK WAS A SMALL BURNT MARIJUANA CIGARETTE.
WHILE HE WAS BEING PLACED IN HANDCUFFS, GARCIA REPORTEDLY BROKE FREE FROM THE OFFICER'S GRIP AND TOOK OFF RUNNING. HE WAS TACKLED TO THE GROUND A SHORT TIME LATER.
POLICE SAY GARCIA HAD 5.1 GRAMS OF METH ON HIM. A TOTAL OF 0.6 OUNCES OF MARIJUANA WAS ALSO FOUND IN SEVERAL DIFFERENT CONTAINERS IN GARCIA'S TRUCK.
GARCIA WAS ARRESTED AND CHARGED WITH FELONY POSSESSION OF METHAMPHETAMINE, MISDEMEANOR POSSESSION OF MARIJUANA AND RESISTING ARREST.
GARCIA IS CURRENTLY BEING HELD IN THE LARAMIE COUNTY JAIL ON A $5,000 CASH BOND. HIS PRELIMINARY HEARING IS SCHEDULED FOR OCT. 18.