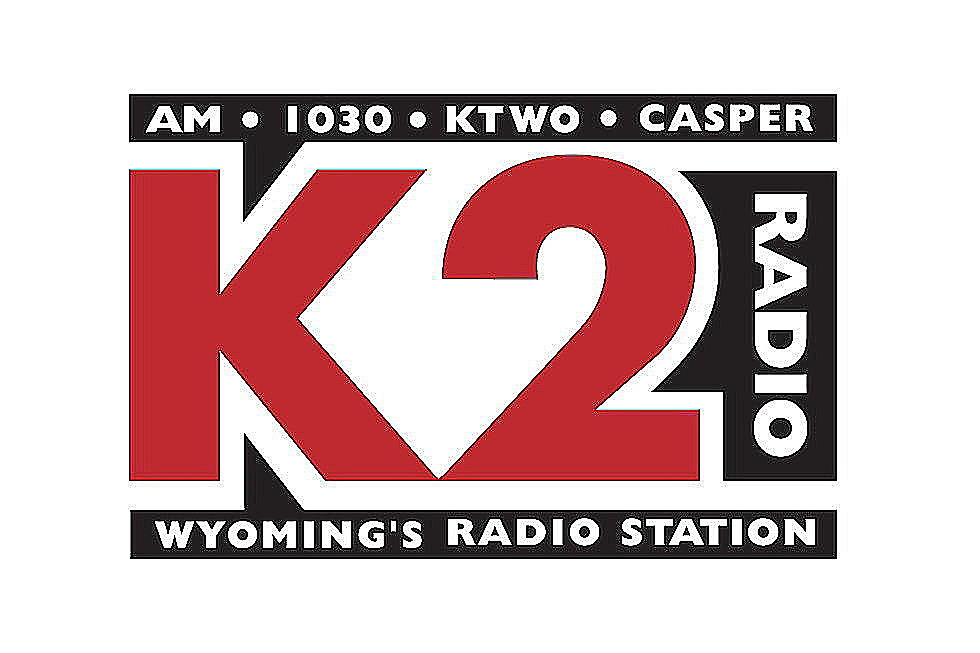 K2 Radio News: Flash Briefing For November 8th, 2018 – Morning
Townsquare Media
THE WYOMING SUPREME COURT THIS AFTERNOON /WEDNESDAY AFTERNOON DENIED A LAST-MINUTE DEMAND FROM CASPER BUSINESSMAN TONY CERCY TO STOP HIS SEXUAL ASSAULT TRIAL SET FOR FRIDAY IN THERMOPOLIS.
CERCY'S ATTORNEYS LAST WEEK AGAIN ASKED NATRONA COUNTY DISTRICT COURT JUDGE DANIEL FORGEY TO DISMISS, IF NOT ALTER THE SCOPE OF THE PROSECUTION, BECAUSE THEY SAID THE NEW TRIAL WOULD VIOLATE HIS CONSTITUTIONAL RIGHT TO NOT BE TRIED TWICE FOR THE SAME CRIME.
BUT FORGEY RESPONDED THAT HE WOULD DENY THAT REQUEST, AND ON TUESDAY CERCY'S ATTORNEYS PETITIONED THE SUPREME COURT TO PUT THE CASE ON HOLD.
WEDNESDAY, SUPREME COURT CHIEF JUSTICE MICHAEL DAVIS WROTE THE COURT DENIED THE PETITION, AND WILL CONSIDER IT AFTER NATRONA COUNTY DISTRICT ATTORNEY MIKE BLONIGEN CAN RESPOND.
THE CASE STARTED IN JUNE 2017 WHEN CERCY ALLEGEDY SEXUALLY ASSAULTED A 20--YEAR-OLD WOMAN AT HIS FORMER HOME AT ALCOVA LAKE.
IN FEBRUARY, A JURY ACQUITTED HIM OF FIRST- AND SECOND-DEGREE SEXAUL ASSAULT COUNTS, BUT DEADLOCKED ON A COUNT OF THIRD-DEGREE SEXUAL ASSAULT.
FORGEY DECLARED A MISTRIAL, BLONIGEN REFILED THE CHARGE OF THIRD-DEGREE SEXUAL ASSAULT, BUT THE PROSECUTION AND DEFENSE DISAGREED ON THE NATURE OF THE SEX ACT CERCY PERFORMED ON THE ALLEGED VICTIM.
THE NEW TRIAL IN THE HOT SPRINGS COUNTY COURTHOUSE WILL DEAL WITH MANY OF THE PREVIOUS WITNESSES, BUT THERE WILL BE SOME NEW EVIDENCE.
FOR EXAMPLE, EXPECT THE PROSECUTION TO SUBMIT NEW EVIDENCE OBTAINED FROM THE SMART PHONES OF CERCY AND THE ALLEGED VICTIM THAT SHOWS CERCY WAS NOT IN BED DURING THE NIGHT OF THE ALLEGED ASSAULT.
====================================
A CASPER MAN ACCUSED OF SEXUALLY ABUSING A YOUNG GIRL OVER 18 YEARS AGO ENTERED NOT GUILTY PLEAS TO SIX FELONY CHARGES WEDNESDAY MORNING IN NATRONA COUNTY DISTRICT COURT.
61-YEAR-OLD BRUCE R. SLOYER IS CHARGED WITH TWO COUNTS OF SEXUAL ASSAULT IN THE SECOND DEGREE, TWO COUNTS OF TAKING INDECENT LIBERTIES WITH A MINOR AND TWO COUNTS OF INCEST. HE COULD FACE FOUR TO 70 YEARS IN PRISON IF CONVICTED ON ALL COUNTS.
ACCORDING TO AN AFFIDAVIT OF PROBABLE CAUSE, ONE OF SLOYER'S NEIGHBORS MADE A REPORT TO THE CASPER POLICE DEPARTMENT ON SEPT. 13. THE NEIGHBOR TOLD POLICE THAT THEY HAD BEEN SPEAKING WITH SLOYER WHEN SLOYER'S WIFE MADE A COMMENT THAT THE NEIGHBOR SHOULD BE CAREFUL ABOUT HAVING SLOYER AROUND THE NEIGHBOR'S DAUGHTER, AS SLOYER WAS A SEX OFFENDER.
LATER THAT DAY, SLOYER DROVE HIMSELF TO THE POLICE STATION AND EXPLAINED THAT HIS WIFE HAD ACCUSED HIM OF BEING A SEX OFFENDER BECAUSE HE DID "SOME THINGS" ROUGHLY TWO DECADES PRIOR, AND HE SHOULD HAVE FACED CRIMINAL CHARGES. SLOYER EXPLAINED THAT HE HAD SEXUALLY ABUSED A YOUNG GIRL SEVERAL TIMES BUT DID NOT TELL ANYONE ABOUT WHAT HE DID.
FOLLOWING FURTHER INVESTIGATION, SLOYER WAS ARRESTED THE NEXT DAY. HE REMAINED FREE ON BOND AT THE TIME OF WEDNESDAY'S ARRAIGNMENT HEARING.
===========================
LARAMIE, WYO. (AP) - THE ALBANY COUNTY ATTORNEY HAS IDENTIFIED THE SHERIFF'S DEPUTY WHO FATALLY SHOT A 39-YEAR-OLD MAN ON SUNDAY IN LARAMIE.
THE LARAMIE BOOMERANG REPORTS THAT CPL. DEREK COLLING OF THE ALBANY COUNTY SHERIFF'S OFFICE KILLED ROBBIE RAMIREZ OF LARAMIE DURING A TRAFFIC STOP.
RELATIVES SAY RAMIREZ HAD A VARIANT OF SCHIZOPHRENIA AND FEARED POLICE BECAUSE PAST INTERACTIONS WITH LAW ENFORCEMENT CAUSED HIM TO BE PLACED IN MENTAL-HEALTH INSTITUTIONS.
COLLING HAS BEEN PLACED ON ADMINISTRATIVE LEAVE WHILE THE SHOOTING IS INVESTIGATED BY THE WYOMING DIVISION OF CRIMINAL INVESTIGATION.
THE BOOMERANG REPORTS THAT WHILE COLLING WAS AN OFFICER IN LAS VEGAS HE FATALLY SHOT A TEENAGER WHO WAS HOLDING A KNIFE TO HIS MOTHER'S THROAT IN 2009 AND THEN WAS LATER FIRED IN 2011 AFTER BEATING A MAN WHO WAS FILMING POLICE.
==============================
VOTERS IN WYOMING MADE NO DOUBT IN TUESDAY'S ELECTION THEY WANT REPUBLICANS TO CONTINUE TO REPRESENT THEM AND HAVE NO PROBLEM WITH PRESIDENT DONALD TRUMP.
REPUBLICAN MARK GORDON BEAT DEMOCRAT MARY THRONE TO BECOME GOVERNOR. REPUBLICAN SEN. JOHN BARRASSO DEFEATED DEMOCRAT GARY TRAUNER TO WIN A SECOND FULL TERM.
REP. LIZ CHENEY EASILY WON A SECOND TERM, BEATING DEMOCRAT GREG HUNTER.
DEMOCRATS HAD LITTLE TO RUN ON IN WYOMING, WHERE UNEMPLOYMENT IS LOW AND THE OIL AND GAS INDUSTRIES SHOW SIGNS OF RENEWED LIFE.
THEY ALSO STRUGGLED WITH DWINDLING NUMBERS. DEMOCRATIC REGISTRATION IN WYOMING IS DOWN TO JUST 16 PERCENT OF VOTERS, COMPARED TO 26 PERCENT A DECADE AGO.