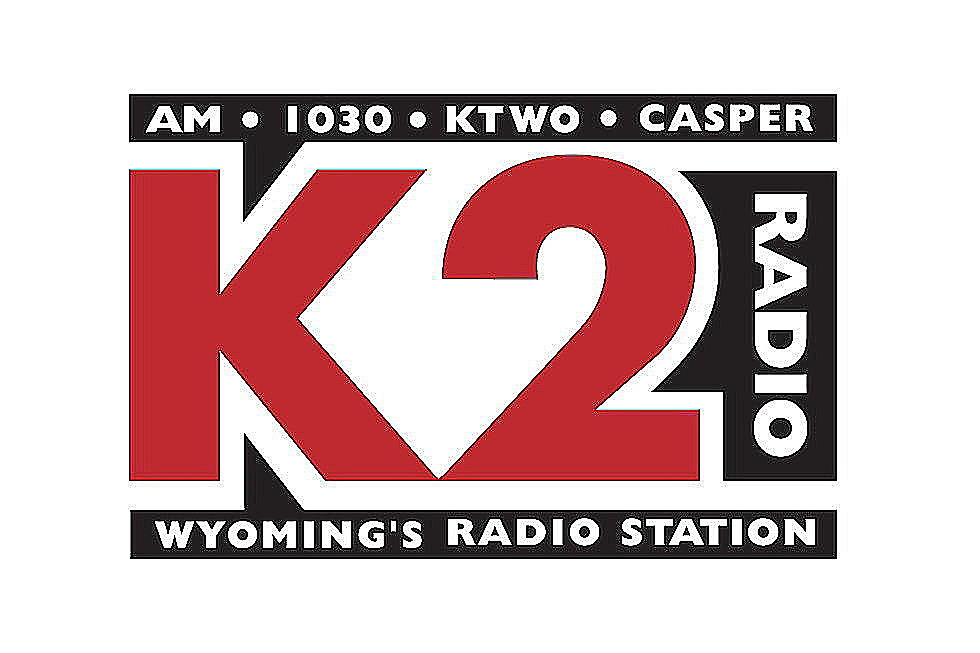 K2 Radio News: Flash Briefing For December 17th, 2018 – Morning
Townsquare Media
THE UNIVERSITY OF WYOMING BOARD OF TRUSTEES HAS DECIDED TO RETURN AN $800,000 DONATION FROM CONVICTED SEX OFFENDER AND FORMER CASPER BUSINESSMAN TONY CERCY.
UNIVERSITY SPOKESMAN CHAD BALDWIN SAID THE ACTION LAST WEEK BY TRUSTEES ALSO INCLUDED CANCELING ANY MONEY CERCY PLEDGED TOWARD THE $44 MILLION HIGH ALTITUDE ATHLETIC PERFORMANCE CENTER IN LARAMIE.
BALDWIN SAYS THE TRUSTEES DID NOT GIVE A REASON WHY THEY DECIDED TO RETURN THE MONEY AND CANCEL THE PLEDGES.
CERCY WAS CONVICTED BY A JURY LAST MONTH OF ASSAULTING A WOMAN AT HIS FORMER HOUSE AT ALCOVA LAKE ON JUNE 25, 2017.
CERCY IS IN CUSTODY WITHOUT BOND AWAITING SENTENCING.
ACCORDING TO THE UW FOUNDATION, SEVERAL YEARS AGO, CERCY AND HIS WIFE PLEDGED $2 MILLION TO THE WEIGHT ROOM OF THE NEW PERFORMANCE CENTER.
=============================
THE FORMER TREASURER OF THE CASPER WRESTLING CLUB WAS GIVEN FIRST-OFFENDER TREATMENT FRIDAY IN NATRONA COUNTY DISTRICT COURT AFTER STEALING NEARLY $2,000 FROM THE GROUP.
DISTRICT JUDGE THOMAS SULLINS WILL ALLOW 54-YEAR-OLD WANDA SUE ATKINSON TO SERVE ONE TO FIVE YEARS OF PROBATION AND DEFER FURTHER PROCEEDINGS IN THE CASE -- A DECISION COMMONLY REFERRED TO AS "FIRST-OFFENDER TREATMENT."
NO CONVICTION OF JUDGMENT OF GUILT WOULD BE ENTERED IN THE CASE SHOULD ATKINSON SUCCESSFULLY COMPLETE HER PROBATIONARY TERM.
ATKINSON PREVIOUSLY PLEADED GUILTY IN THE CASE TO A SINGLE COUNT OF FELONY THEFT, WHICH IS PUNISHABLE BY UP TO 10 YEARS IN PRISON AND A FINE OF $10,000. SHE WAS REQUIRED TO PAY OVER $1,700 IN RESTITUTION, AND THAT PAYMENT HAD BEEN COMPLETED BEFORE FRIDAY'S SENTENCING HEARING.
CASPER POLICE BEGAN INVESTIGATING IN APRIL AFTER ATKINSON WAS REMOVED FROM HER POSITION AS CLUB TREASURER AND TWO CLUB REPRESENTATIVES WENT TO THE POLICE CLAIMING THAT ATKINSON HAD NOT ALLOWED ANYONE ELSE TO REVIEW THE ORGANIZATION'S FINANCES.
THE INVESTIGATION REVEALED THAT ATKINSON HAD USED CLUB MONEY FOR PERSONAL EXPENSES.
ATKINSON IS NOW AN EMPLOYEE OF THE NATRONA COUNTY SCHOOL DISTRICT.
=============================
A MESSY SITUATION ON CASPER'S EAST SIDE COULD HAVE BEEN A LOT WORSE.
CASPER FIRE EMS SAYS SOMETIME FRIDAY EVENING, CREWS WERE CALLED OUT TO THE FLYING J ON WYOMING BOULEVARD FOR A REPORTED FUEL SPILL.
IT TURNED OUT THE SADDLE TANK ON A PARKED SEMI-TRAILER, HAD BEEN PUNCTURED BY ANOTHER PASSING TRACTOR TRAILER.
ABOUT 100 GALLONS OF DIESEL FUEL SPILLED ON THE GROUND, AND CLEANUP CREWS FROM THE CASPER PUBLIC WORKS STREETS DIVISION WERE ABLE TO CONTAIN THE FUEL, BEFORE IT REACHED THE STORM DRAINS.
FURTHER CLEAN-UP EFFORTS HAVE BEEN TURNED OVER TO FLYING J, WHO WILL MAKE THE TASK AVAILABLE TO CONTRACTORS.
==========================
CHEYENNE POLICE ARE ASKING FOR THE PUBLIC'S HELP IN TRACKING DOWN PORCH PIRATES WHO STOLE MULTIPLE PACKAGES FROM THE 1400 BLOCK OF W. ALLISON ROAD.
OFFICER KEVIN MALATESTA SAYS THE THEFTS OCCURRED AROUND 2:30 P.M. MONDAY AND INVOLVED A BLACK LINCOLN MKX.
"I'M ONLY AWARE OF THIS VEHICLE BEING AT ONE LOCATION, BUT I CAN SAY TYPICALLY WITH THIS TYPE OF A CRIME, THEY'RE PERPETRATING IT AT MORE THAN ONE ADDRESS, SO IT WOULD BE MORE THAN LIKELY THAT THIS VEHICLE IS INVOLVED WITH OTHER PACKAGE THEFTS IN THE AREA AS WELL."
​MALATESTA IS ASKING ANYONE WITH INFORMATION ABOUT THE THEFTS TO CALL CRIME STOPPERS SILENT WITNESS AT (307) 638-TIPS. CALLERS WILL REMAIN ANONYMOUS AND MAY BE ELIGIBLE FOR A CASH REWARD OF UP TO $1,000.​
===========================
THE CASPER AREA METROPOLITAN PLANNING ORGANIZATION AND THE CASPER AREA TRANSPORTATION COALITION WILL PRESENT PROPOSED CHANGES TO THE CURRENT BUS ROUTES AT AN OPEN HOUSE NEXT WEEK.
THIS WILL BE THE SECOND MEETING DURING THE CURRENT 45-DAY PERIOD ENDING JANUARY 10TH IN WHICH CATC AND THE METROPOLITAN PLANNING ORGANIZATION WANT COMMENTS ON THE FUTURE OF CASPER'S BUS ROUTES.
THE METROPOLITAN PLANNING ORGANIZATION WORKS WITH THE PUBLIC, ELECTED OFFICIALS, AND PROFESSIONAL STAFF TO PLAN ROAD, TRAIL, BUS, AND RAIL SYSTEMS.
THE CASPER AREA TRANSPORTATION COALITION WAS FORMED IN THE EARLY 1980S AND PROVIDES A DEMAND-RESPONSE BUS SYSTEM CALLED CATC FOR THE ELDERLY, DISABLED, BLIND, DEAF AND OTHERS WHO DO NOT HAVE ACCESS TO OTHER TRANSPORTATION.
IN 2005, THE CITY CREATED THE FIXED-ROUTE TRANSIT SYSTEM CALLED THE BUS THAT SERVES SIX ROUTES IN AND AMONG CASPER, EVANSVILLE AND MILLS.
NOW, THE TWO ORGANIZATIONS ARE CONSIDERING CHANGES THAT MAY INCLUDE THE REMOVAL OR MOVING OF BUS STOPS AND/OR ROUTE MODIFICATIONS FOR THE BUS.
THE OPEN HOUSE WILL BE HELD AT THE CASPER SENIOR CENTER, ON EAST FOURTH STREET FROM 4 P.M. TO 7 P.M. WEDNESDAY.
BUSES WILL RUN AT THE END OF THE OPEN HOUSE, AND ALL PARTICIPANTS WILL RECEIVE A FREE BUS TOKEN.