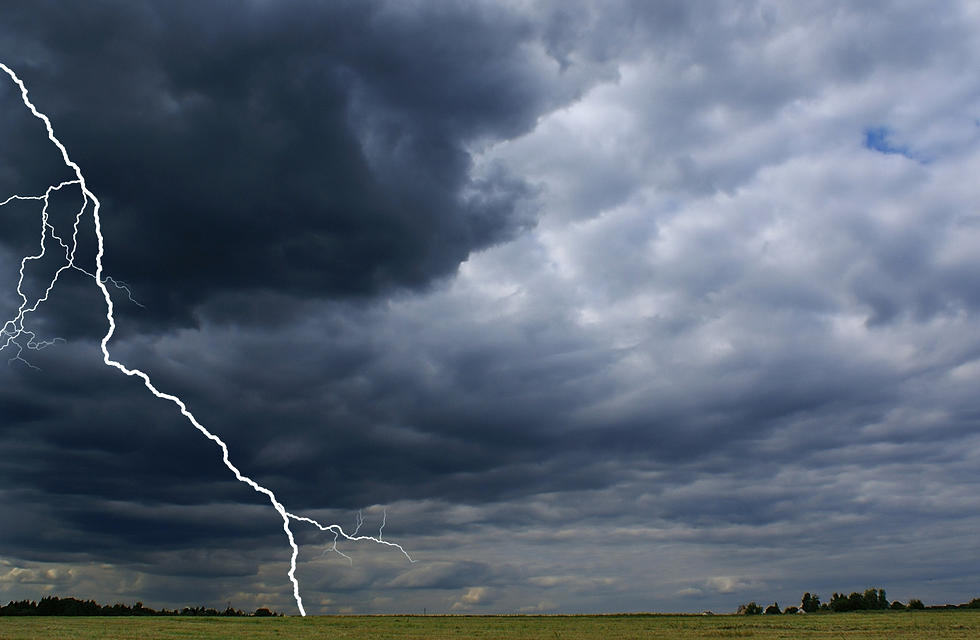 FORECAST: Rain and Thunderstorms for the Next Few Days
Canva
Wednesday is going to feature scattered rain and thunderstorms pretty much all day and night if the forecast is right.
The storms could produce small hail, gusty wind, and heavy rain. New rainfall between a tenth and quarter of an inch.
It'll be partly sunny with a high near 77 degrees.
Tonight will have the same conditions.
Thursday has a 50% chance of precipitation with the same scattered showers and thunder  after noon. The high creeps up to 81 degrees.
Quiz: Do you know your state insect?
Stacker has used a variety of sources to compile a list of the official state insect(s) of each U.S. state, as well as their unique characteristics. Read on to see if you can guess which insect(s) represent your state.
The Underwater "City" of Lime Lake