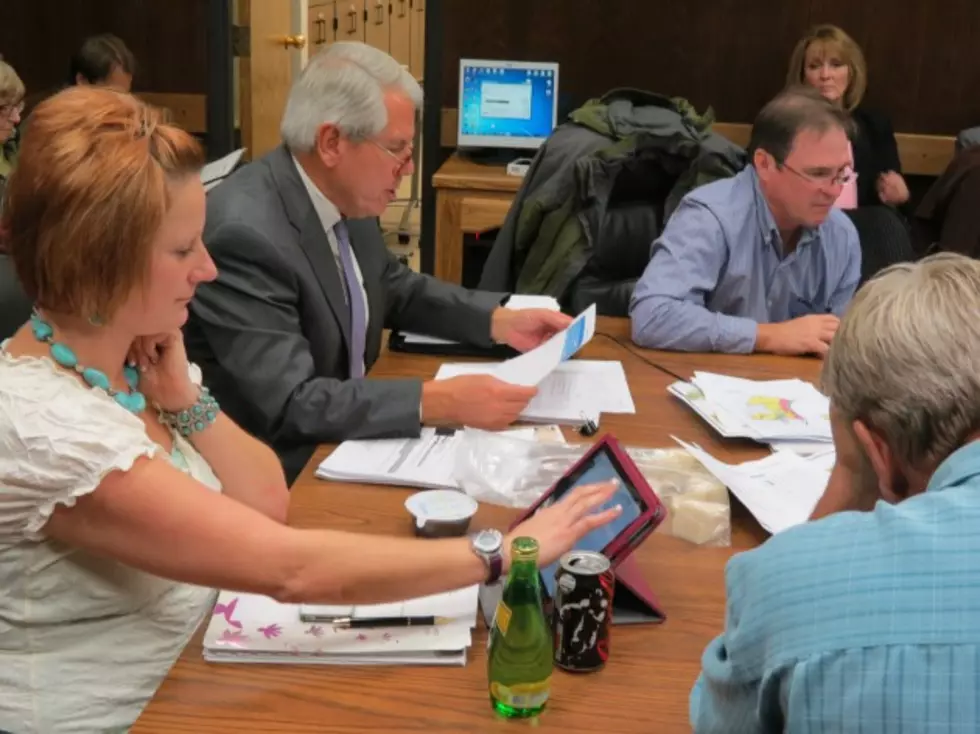 Council Gives Preliminary Funding Approval for Four Non-Profit Projects
Anthony Pollreisz, K2 Radio
Casper City Council agreed to help fund four city-based non-profit capital projects with remaining one-cent funds during its Tuesday meeting.
Council entered the work session tasked with dividing $727,000 in excess one-cent funds among nine agencies that were requesting a total of $1.5 million.
Council left Tuesday's meeting informally approving $275,000 toward expansion at Joshua's Storehouse, $150,000 toward a Mercer Family Resource Center capital campaign and a $100,000 request from Wyoming Food Bank of the Rockies.
Council also agreed to put the remaining $200,000 toward a $400,000 hazardous material abatement project at Star Apartments.
Joshua's Storehouse CEO Jay Martin says he's happy with council's decision to help fund his organization's expansion after months of uncertainty.
"It's hard, it's very tough," Martin said. "We put $100,000 aside right now, and the project is ongoing, so we're very pleased."
Martin requested the funds from council during a meeting in May. During that same meeting, officials with the Mercer Family Resource Center requested funds toward the resolution of debt caused by recent state and federal budget cuts.
Council did not approve requests to help fund the construction of a community greenhouse, a National Historic Trail Center Foundation trail expansion, nor an application to fund the construction of a world-class biathlon range atop Casper Mountain. Council also decided to not fund Wyoming Food for Thought and Salvation Army requests.
Casper mayor Kenyne Schlager says the city will work with each denied agency to help find alternative funding avenues.
"There are other pots of money that are maybe more appropriate for these agencies," Schlager said. "We value everybody and their projects, but, we will probably route them to a different direction (away) from this pot of money."
During the meeting, city manager John Patterson said Wyoming Food for Thought was denied funding because it failed to submit required fundraising information. He also said the request from the Salvation Army was for exterior facility improvements, and alternate funds may be available through the city's facade grant program.
Schlager says councilors will formally approve the funding allocations at a future regular session.