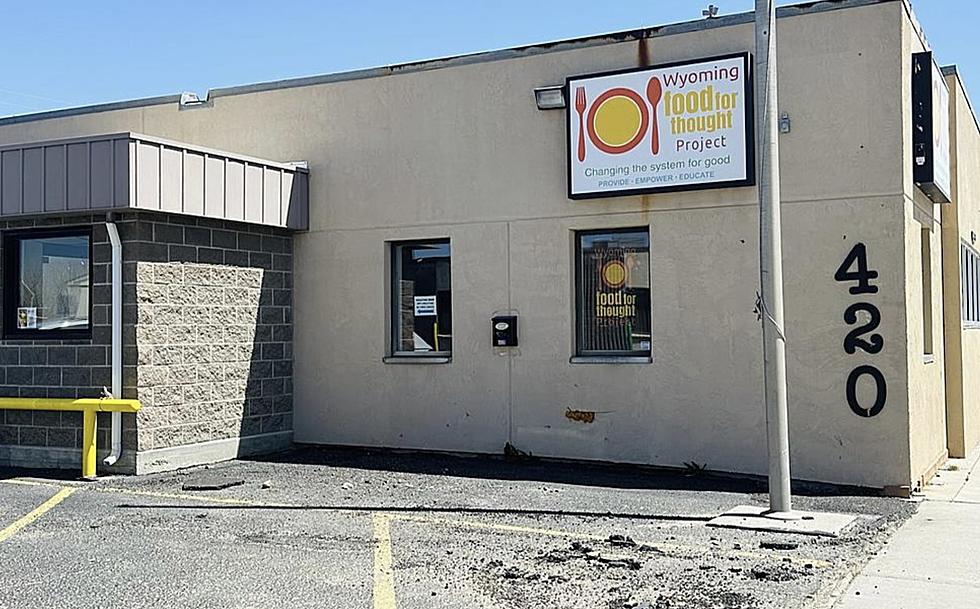 Former Wyoming Food for Thought Director Writes Letter to Casper
Wyoming Food for Thought Building. Kolby Fedore, Townsquare Media
Earlier today, Tuesday, the chairwoman of the board of directors of the Wyoming Food for Thought Project announced that Jamie Purcell, its co-founder and longtime director was no longer affiliated with the nonprofit organization.
Later Tuesday, Purcell issued this letter to the community, which is reprinted here in its entirety:
"Dear Community,
"As you may know, the board of Wyoming Food for Thought Project made some decisions that have caused me to leave the organization.
"This is a letter to each and every one of you friends, volunteers, and supporters to say, Thank You.
"Your love and support for the mission and the vision over the past decade built this incredible community asset.
"It is exactly what I hoped for when we started: each person involved understanding how truly valuable their gifts are. 
"Never forget how much of a difference you make by each and every act of love - whether you give a can of food, or plant a seed, or share an extra zucchini with your neighbor: it all matters, it all adds up, and together, we changed the system for good.
"That is not to say I am done with the important work of cultivating community - no, I am far from done. As long as there is air in my lungs and a beat in my heart I will be working to make the world a better place. There's no holding me back.
"I hope that even if you are as heartbroken as I am, you will continue to love as big as you can, and share that love with the world.
"Never underestimate how impactful love and caring can be.
"See you on the other side.
"Much love and appreciation,
"Jamie Purcell - Co-Founder and former Executive Director of Wyoming Food for Thought Project"
Funky Junk, May 20, 2023
Happily Ever After: Beagles Find Love After Laboratory
Hartville, Wyoming's Kindness Ranch Celebrates Success with Rescues' Love Story