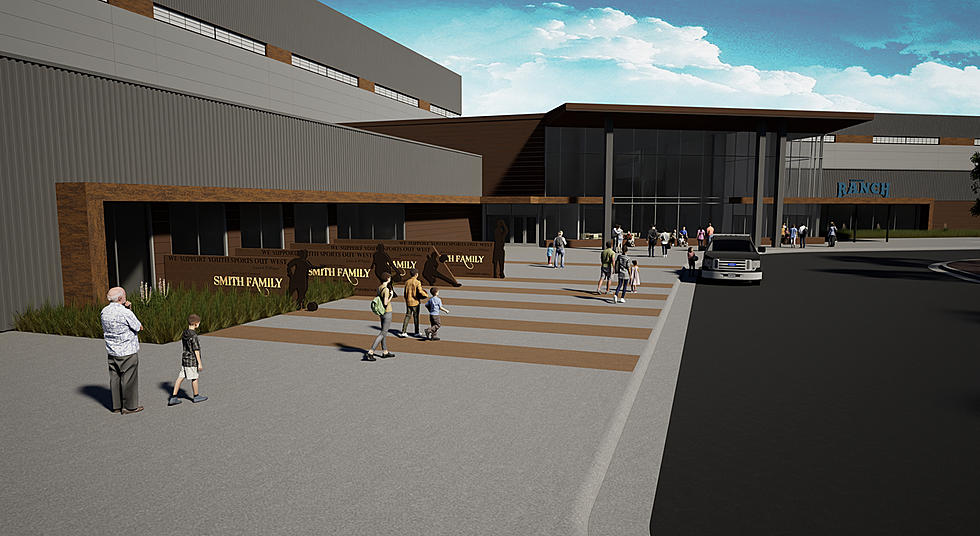 Construction Begins on 130,000 square foot Sports Ranch in Casper
Wyo Sports Ranch Courtesy
Wyo Sports Ranch has started construction on a 130,000 square foot indoor sports complex designed to host youth and amateur sports tournaments, and events; it's located in the northeast corner of the Ford Wyoming Center. Right now the facility is slated to open in 2025.
The facility will include basketball and volleyball courts, permanent indoor turf, a sports performance and training center, community rooms and opportunities for other mat sports, dance and cheer, baseball and softball, and community events.
In October 2022, the Casper City Council voted to lease the land at the Ford Wyoming Center to the Wyo Sports Ranch for the purpose of constructing this facility.
"This project is a great public and private partnership. The City Council and myself, as City Manager, saw the opportunity for our community to further participate in the United States' $40 billion sports tourism industry. This facility is projected to generate millions of dollars annually for the community and employ a larger number of our residents in a relatively new industry for our State," said City Manager Carter Napier. "We are so excited to see construction begin on the Wyo Sports Ranch. We want the best resources for the residents of our community, and this facility will fill a large hole that has existed in Casper, and Wyoming, for a long time."
The Wyo Sports Ranch will be a place where youth can practice, play, and compete. According to a press release from the Wyo Sports Ranch, the current lack of "competition and practice space is a problem for most teams throughout the State of Wyoming. Indoor space is limited by the number of facilities available and outdoor space is limited by Casper's climate. These combining factors make it difficult for teams to practice and play. In addition, Wyoming teams are extensively traveling to find competition and games to play. Wyo Sports Ranch will provide access to space for practice and draw tournaments from a national network to compete in Casper."
The Wyo Sports Ranch is a non-profit organization that provides donors the opportunity to give and help bring this capital project to Central Wyoming. The goal of the facility is to be self-sustaining through its operations.
Wyo Sports Ranch has raised nearly 70% of the dollars needed for the construction of the facility. Interest in the project across the Rocky Mountain region has brought together many donors in support of this project.
The driving force behind the Wyo Sports Ranch is Tyler and Trudi Holthouse of the McMurry Companies and the lead gift for the project was received from the McMurry Foundation.
"The Wyo Sports Ranch will transform so many aspects of all the things we believe in," says Trudi. "From encouraging economic growth and development, to supporting our state's tourism, and most importantly giving our families and kids a place to play, it is our honor to continue the legacy of paying it forward. Mickey and Susie are working their magic every step of the way."
Wyo Sports Ranch will be participating in many community events this summer, including WyoGives Day on July 12, 2023. "This last 30% will be a real community effort," says Glenda Thomas, Wyo Sports Ranch Board Member, "We are so close, and many amazing donors have come together to get here, but we aren't done yet. It's time for everyone to help us bring youth sports out west."
Tyler Daugherty, CEO/President of Visit Casper says, "We view the Wyo Sports Ranch as an anchor attraction to drive new visitors to come to Casper. From locally-owned restaurants and unique shopping to Casper Mountain, Hogadon, and the North Platte River, Casper has everything for a perfect Wyoming family vacation. They'll come for sports — and stay for everything else we have to offer."
Last Day of Casper City Hall Before Renovation
Renovations start in early June