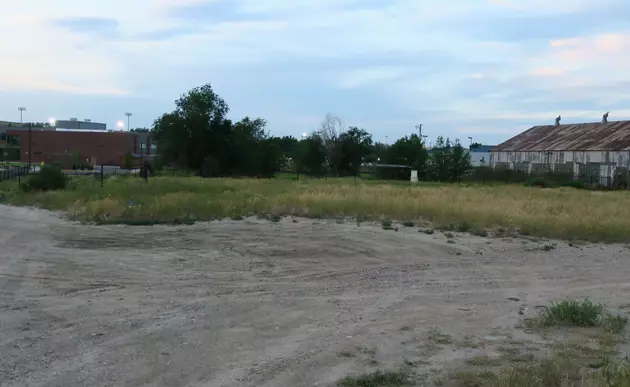 Casper Tries To Sell Three Properties, Again
777 Bernadine Street. Tom Morton, Townsquare Media
The City of Casper is trying once more to sell three of its properties, according to a news release from the city manager's office on Wednesday.
The renewed effort comes after Casper City Council received bids earlier this year on four properties.
But it agreed to sell only one of them -- the former Fire Station No. 6 in Paradise Valley -- on a 6-3 vote at its June 6 meeting. The city sold the old fire station for $182,000 even though its appraised value was $230,000.
On June 6, council declined to sell the Bernadine Street property because the bid was only 40 percent of its appraised value.
Bids for two other properties were far out of line with the appraised value or demands for the city to make improvements, and city council decided to open the process again.
So city council is trying again. The properties are:
Wolf Creek Cemetery parcel -- The approximately 33-acre property is located southeast of the intersection of Moose Street and West 46th Street, zoned AG (Urban Agriculture). Based on a Jan. 23 appraisal, the property has a market value of $345,000.
777 Bernadine Street -- The 24,000-square-foot lot is zoned C-4 (Highway Business). Based on a Jan. 23 appraisal. the property has a market value of $145,000.
334 Lark Street --  The 5,238-square-foot lot is zoned R-2 (One Unit Residential). Based on a Jan. 23 appraisal, the property has a market value of $30,000.
The city offers the properties are being offered "as-is, where-is," and reserves the right to reject any and all bids, according to the news release.
Appraisals, maps, plats, and supporting documentation for the properties, as well as legal descriptions, specific terms and conditions may be viewed on the City of Casper website under "public notices."
The news release also contained this cautionary note: "Those interested in the properties are HIGHLY encouraged to read and follow the Terms and Conditions when submitting bids."
The city required the name of the bidder, legal documents if the bidder was a corporation, and a valid government-issued photo identification. The city would sell the property "as is, where is" to the highest bidder who followed the requirements.
But one bidder didn't submit a photo identification on time when he applied for several properties.
Another bidder didn't provide identification, and his company's board of directors submitted an unnotarized document with illegible signatures.
So for those who want another try, submit sealed bids no later than 5 p.m. Friday, July 28, in the City Manager's Office, City Hall, 200 N. David Street, Casper, WY 82601.
For questions about any of the properties, or about the auction terms and conditions, please contact City Planner Craig Collins at City Hall, by calling (307) 235-8241, or emailing him at ccollins@casperwy.gov.