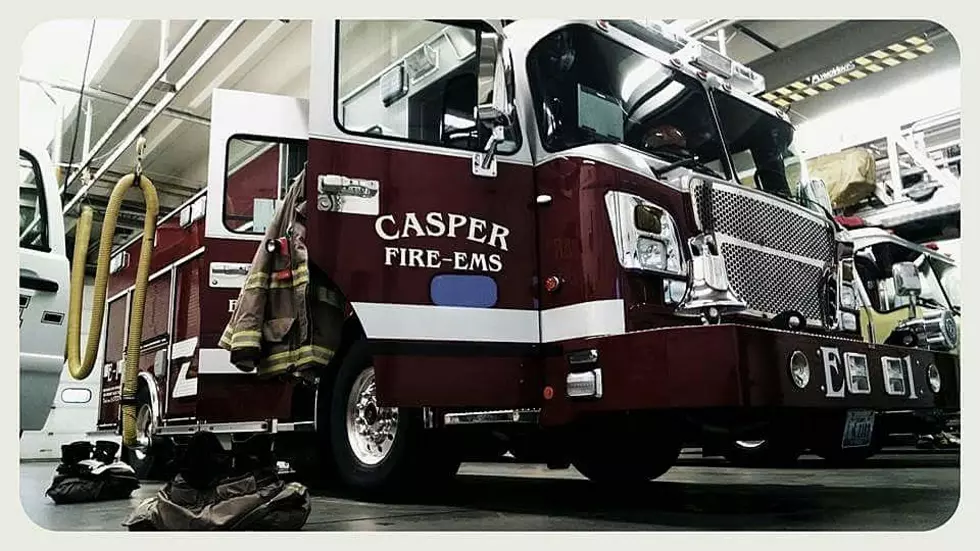 Casper Firefighters Respond To Dryer Fire
Townsquare Media
Casper firefighters on Thursday evening responded to a structure fire in the 500 block of South Jackson Street.
According to Casper Fire-EMS, crews were called out at roughly 5:30 p.m.
When they arrived, firefighters were told that a resident extinguished a fire behind a clothes dryer. Firefighters verified that the fire was out and there was no danger to inhabitants.
The cause of the fire was determined to be a buildup of lint, clothing and debris behind the fire.
"According to the National Fire Protection Association, one-third of dryer fires are caused by a failure to clean them," Casper Fire-EMS said in a prepared statement. "27-percent of all dryer fires are started when dust, fiber or lint is ignited. Please be sure to clean your clothes dryer lint traps, venting and dryers on a regular basis according to manufacturers instructions."
Casper Police and an ambulance from Banner Health also responded to the call.
Wyoming Game and Fish Outdoor Expo 2022
The Wyoming Outdoor Expo was a fantastic opportunity for families to experience the outdoor world.