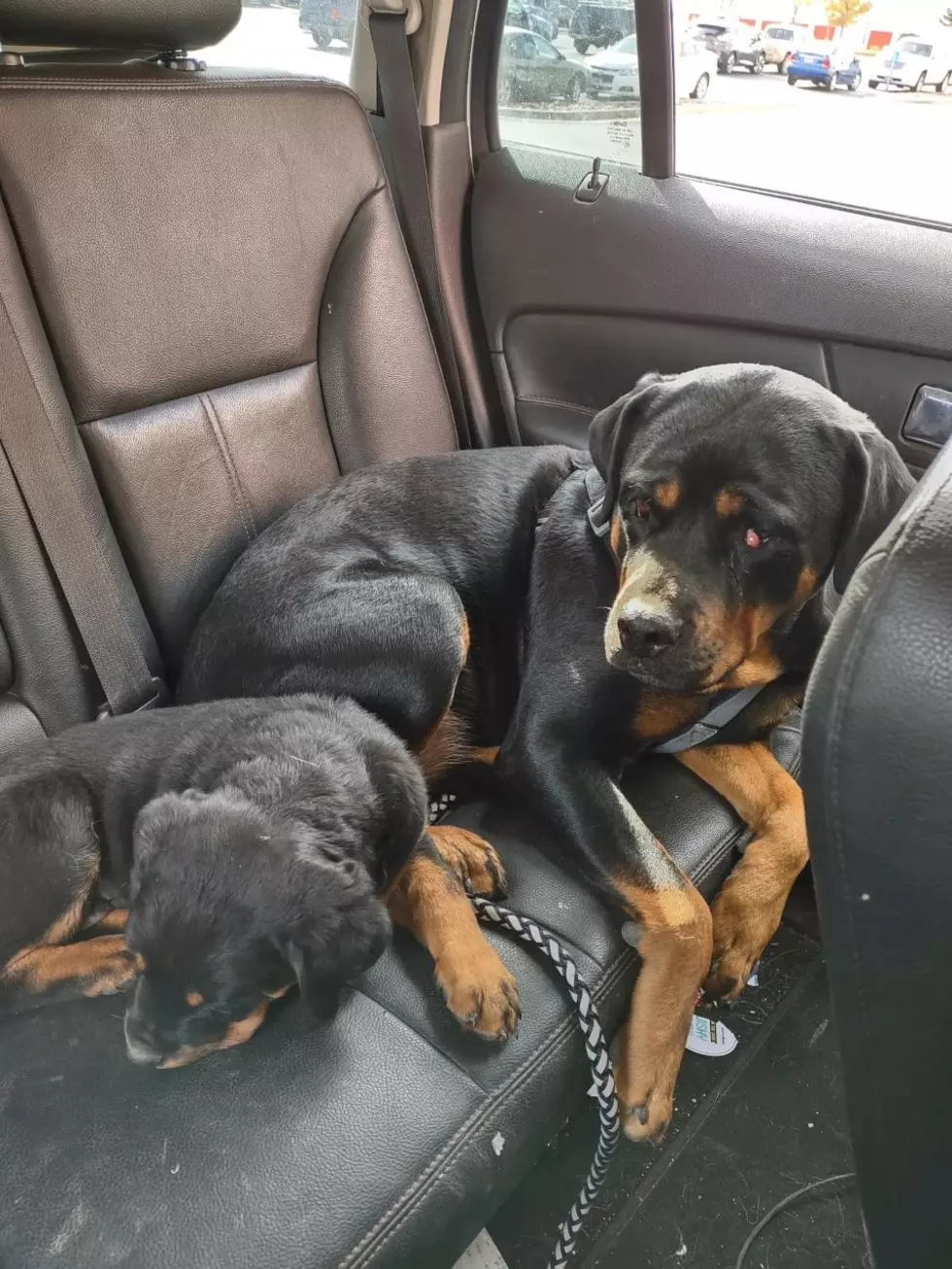 After House Fire, Casper Family Searching for Missing Dog
Photo Courtesy of Becky Reynolds
A Casper family were displaced on Monday afternoon after their house caught fire.
That's according to Casper Fire-EMS, who wrote that "At 3:08p.m., Casper Fire-EMS Firefighters were dispatched to the 2300 block of Breck Avenue for the report of a structure fire. Reporting callers stated they saw smoke and flames coming from an upstairs window of a single family residence. Firefighters arrived on scene to find a working fire located on the 2nd floor of a single-family wood-frame home. Firefighters quickly made entry to the structure and extinguished the fire."
Read More: Structure Fire on Breck Ave. Displaces Two, One Pet Deceased
The release from Casper Fire-EMS stated that two occupants of the home had escaped the house before firefighters arrived, and one had been transported to Banner Wyoming Medical Center.
"Due to extensive smoke and fire damage, the occupants of the structure were displaced," Casper Fire-EMS wrote. "The occupants of the structure are receiving assistance from the Natrona County Burn Fund and the Natrona County Red Cross."
Casper Fire-EMS noted that multiple pets were involved in the fire. Two dogs were able to escape the home, and a pet iguana was removed from the home as well. Unfortunately, the family's cat was found deceased.
Though the two dogs were able to escape, one of the dogs has now gone missing. Now, the family is asking the community to help them find her.
"If anyone in the Sagewood areas sees the big dog in this picture running around, please let me know," Becky Reynolds wrote on Casper Classifieds. "Our house caught fire and we can't find her. Her name is Gemma and she is a big love. Thank you."
Reynolds told K2 Radio News that the dog, named Gemma, is a Rottweiler. She does not have a collar.
"She got out when my brother-in-law was getting my mother-in-law out of the house," Reynolds told K2 Radio News.
The fire occurred in the 2300 block of Breck Avenue, which is near other streets such as Sagewood Avenue, Fairdale, Wilson, Conwell, and more.
If anybody has the dog, or has seen the dog, you can reach out to Becky Reynolds directly, or get in touch with K2 Radio News and we will contact the family on your behalf.
Natrona County Fire District Celebrates 30 Year Anniversary of Service
It's like they always say, 'Where there's smoke, there's fire.' And where there's fire, there's the Natrona County Fire District. Check out these photos from the NCFD's 30-year history.