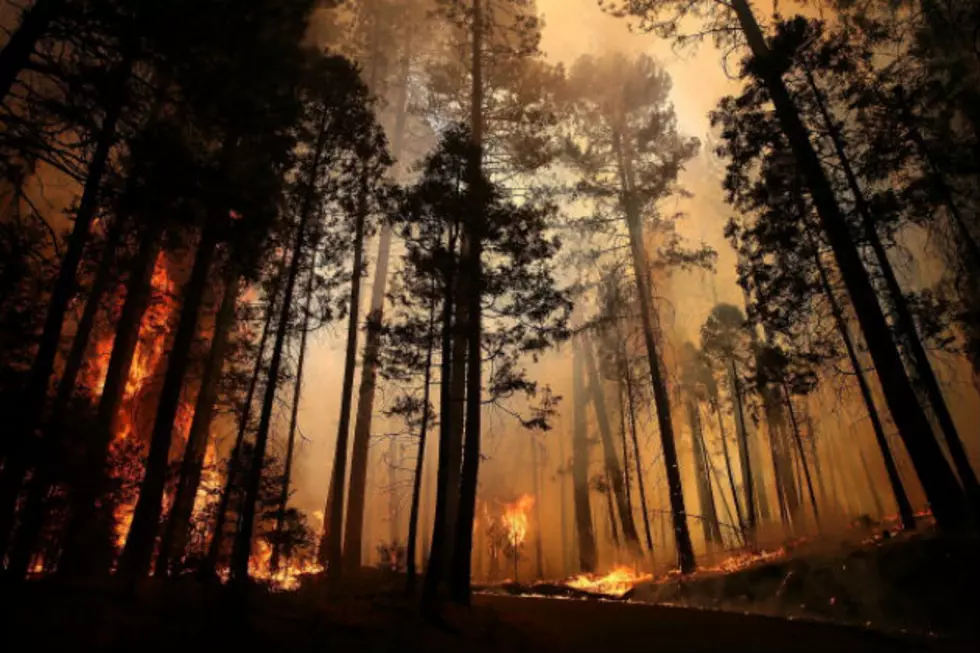 Wyoming's Roosevelt Fire Tops 48,000 Acres; Containment at 22 Percent
Justin Sullivan, Getty Images
Evacuations have been issued ahead of fire behavior which officials describe as "extreme," with the largest wildfire currently in western Wyoming having topped 48,000 acres in size as of Sunday night.
Evacuations have been issued in the past several days, including residences in Bondurant and several other rural subdivisions. As of Sunday, over 250 residences were under an evacuation order.
Located 32 miles south of Jackson, the fire was first reported Saturday, Sept. 15. It's cause remains unknown.
Some 800 personnel are currently battling the blaze, which is burning in timber, bruss grass and sage. Fire officials say growth was high on Sunday, with afternoon winds bringing extreme fire behavior with widespread torching, crowning and spotting, which advanced the fire perimeter.
Extreme fire spread rates and flame lengths were observed during the peak burning period.
The upcoming shift of firefighters were set to continue protecting people, infrastructure and livestock in the path of the fire.
A Type I management team was set to assume command of the incident at 6 a.m. Monday.
A red flag warning was issued for 12 p.m. to 8 p.m. Monday, meaning high winds and low relative humidity values will create ideal conditions for further fire growth.