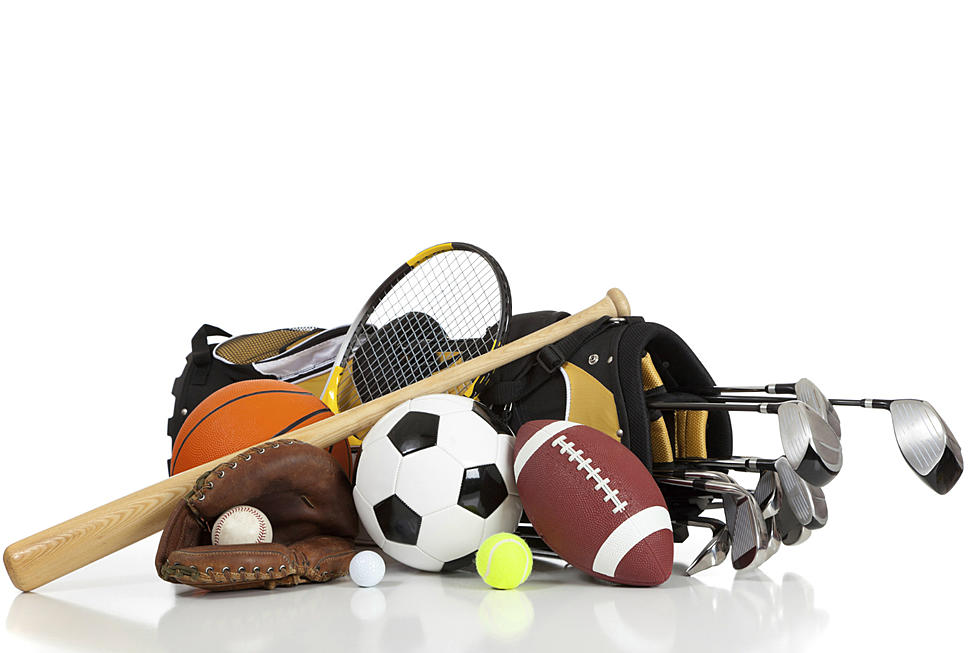 Wyoming Coaches Hall of Fame Adding Five in Class of 2019
Michael Flippo
The Wyoming Coaches Association will induct five new members into its Hall of Fame, as part of its WCA Sports Clinic, All-Star weekend, and Hall of Fame banquet.
The induction ceremony is set for Friday, July 19, 2019, at 7 p.m. It will take place at the Casper Ramkota ballroom.
This year's inductees include Buffalo's Dick Edgcomb, Cheyenne's Jim Gardner, Cody's Scott Shaffer, and Gillette's Tom Seamans in the high school division. Randy Adams will be part of the junior high/middle school division.
Dick Edgcomb
Edgcomb introduced the sport of soccer to the community of Buffalo in 1979 and started what is now the Johnson County Soccer Association. He's coached the JCSA for 38 years and won four State Cups and was runner-up five times. He's been involved with Buffalo High School's soccer programs for 24 seasons, the last 13 as the boys' head coach. Edgcomb has a record of 136-53-19 with the Bison. Including his time as an assistant with the girls' program, he's been part of 228 wins during that time. Buffalo has won two state titles, finished second three times, and third three more times. They've won 12 conference championships.
Edgcomb was the WCA Coach of the Year in 2009-10 and again in 2012-13. He was the Region 7 Coach of the Year for 2017 as named by the National High School Athletic Coaches Association (NHSACA).
Jim Gardner
Gardner coached Cheyenne East girls' soccer for 28 years and guided the Thunderbirds to nine state championships. They finished runner-up seven times, won six conference titles, and five regional crowns. Gardner coached 56 First Team All-State players, 53 Second Team All-State players, and seven Gatorade Players of the Year. Gardner was named the Coach of the Year seven times and was the Wyoming All-Star coach three times. He finished his time at Cheyenne East with an overall record of 290-110-34.
Gardner also received several national accolades. He was the National Federation of Interscholastic Coaches Association (NFICA) National Coach of the Year in 1997 and 2000. He was the NHSACA Region Coach of the Year in 2010, 2012, and 2016. He was the NHSACA National Coach of the Year for 2016. Gardner won United Soccer Coaches (USC) regional Coach of the Year in 2012 and 2016 and was their National Coach of the Year in 2016.
Gardner also served as an assistant wrestling coach at Cheyenne East for 22 years. He has been the head women's coach at LCCC in Cheyenne for the last 18 years. In addition, Gardner's been involved with the Cheyenne Sting soccer club and was an assistant boys' soccer coach at Cheyenne Central High School. Gardner began teaching and coach in the Capital City in 1983 and taught elementary physical education for 34 years and coached multiple sports for 35 years.
Tom Seamans
Seamans began his coaching career in 1984 and spent 31 years coaching Wyoming athletes at Green River and Campbell County High Schools. He was the head wrestling coach for the Wolves program from 1986-1999 and won five state championships. After a move to Gillette, he led the Camels program from 2001-2017 and guided them to 13 consecutive state titles. That was accomplished from 2003-2015. Seamans finished with a dual meet record of 284-74.
In addition to the 18 Class 4A State Wrestling team championships, Seamans won 24 regional titles and 23 4A conference crowns. He was named the WCA Wrestling Coach of the Year 16 times. Seamans won 4A Conference Coach of the Year 20 times. He was a four-time NHSACA Coach of the Year finalist for Region 7 and won that honor in 2017.
Seamans' teams won 117 tournament titles in Wyoming, Colorado, Idaho, Montana, Nebraska, South Dakota, and Utah. He coached 347 state place winners. Seamans had 91 individuals win a state championship. He coached 11 two-time state champions, six that were three-time state champs, and three that won four state titles in their prep career.
In addition to wrestling, Seamans assisted for football, wrestling track and field, and cross country at Green River High School. He was both an assistant and head golf coach in Gillette.
Scott Shaffer
Shaffer started coaching in Cody in 1998. He's been a head or assistant coach for cross country, indoor track, and outdoor track during his time. The Broncs and Fillies have won 12 state titles and finished second 10 other times. He thanked the numerous assistant coaches, AD's, mentors, head coaches, and friends that were part of it.
Shaffer is best known as a pole vault coach. His vaulters have won 65 All-State awards, 33 state championships, 32 runner-up performances, and a total of 127 state track and field medalists.
Randy Adams
Adams moved to Torrington in 1973. He's coached football, boys' basketball, girls' basketball, track and field, Little League baseball, and Babe Ruth baseball over 38 years. Adams also served on the Legion board. He even served as a referee for a few years.
Adams spotlighted his mentoring of young athletes during his time. He believes sports can have a strong influence on what happens in the classroom. Adams took pride in helping young men and women grow in confidence, have respect for each other, develop a love of the game, and the value of competition and hard work to achieve a goal. He used sports as an extension of the classroom.