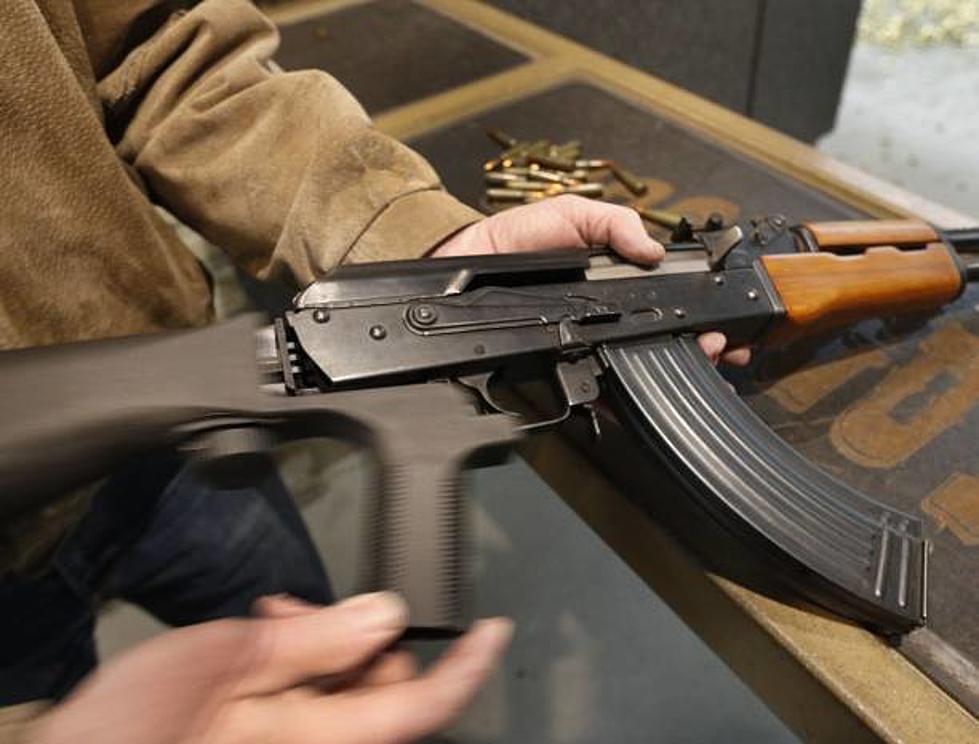 Supreme Court will rule on ban on rapid-fire gun bump stocks, used in the Las Vegas mass shooting
The bump stock is a device when installed allows a semi-automatic to fire at a rapid rate much like a fully automatic gun. (Photo by George Frey/Getty Images)
The Supreme Court has agreed to decide whether a ban on gun attachments that allow semi-automatic weapons to fire rapidly like machine guns violates federal law.
The justices said Friday they'll hear arguments next year over a gun bump stocks regulation the Justice Department implemented after the 2017 Las Vegas mass shooting.
Federal appeals courts have come to different decisions about whether the regulation defining a bump stock as a machine gun comports with federal law.
The justices say they'll review the Biden administration's appeal of a ruling by the 5th U.S. Circuit Court of Appeals in New Orleans that invalidated the ban.
Read more here.
How Many in America: From Guns to Ghost Towns
Can you take a guess as to how many public schools are in the U.S.? Do you have any clue as to how many billionaires might be residing there? Read on to find out—and learn a thing or two about each of these selection's cultural significance and legacy along the way.
Gallery Credit: RACHEL CAVANAUGH