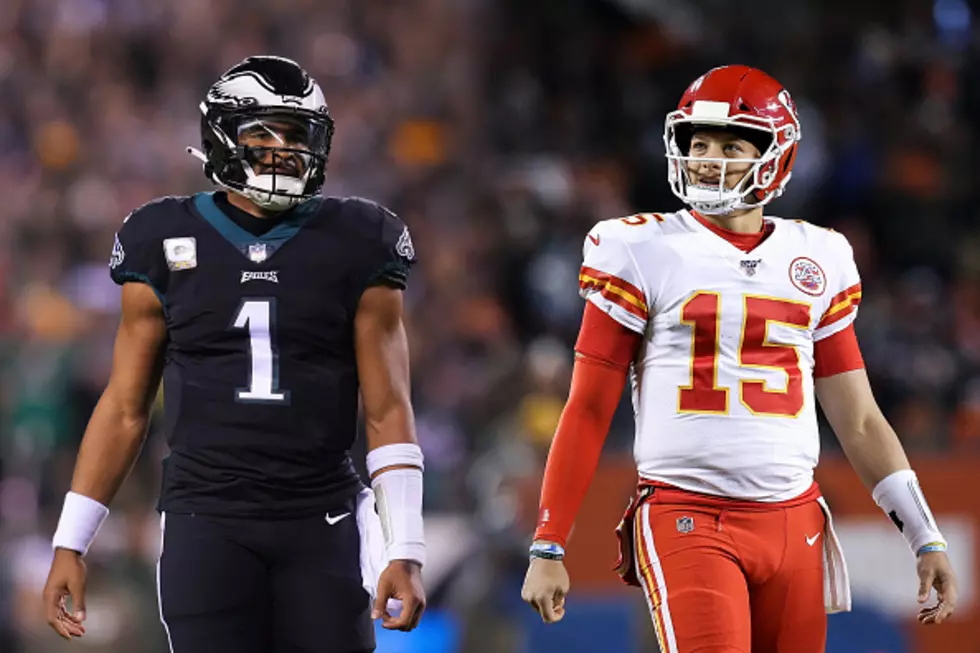 Patriotic Fans Upset With Super Bowl Anthem's Ending [VIDEO]
Getty Images
The big game is finally here! The Kansas City Chiefs and The Philadelphia Eagles will kickoff in Glendale, Arizona. There are so many great story lines for this game and certainly two great teams will be in action. The game itself is the draw but the halftime show, commercials and pregame ceremony also have our attention peaked.
Super Bowl 57 will kickoff at 6:30 eastern. But before the coin toss and fun begin, Chris Stapleton will have the honor of performing the National Anthem. I have no doubt that this may be one of the greatest National Anthem's yet. Growing up a fan of the Buffalo Bills, we always compare any rendition to the one that legendary singer, Whitney Houston, gave us in 1991. It was flawless! But Chris Stapleton has one of the greatest voice of our time across all genres and this will be one to remember.
But there will be one word changed when he finishes the anthem as roughly half the crowd will be Kansas City Chiefs fans. There is a long standing tradition that occurs when the anthem in performed at home games in Kansas City.
The last words in "The Star-Spangled Banner" are ...and the home of the BRAVE. However, in Kansas City, the Chiefs' faithful, change the to ..and the home of the CHIEFS.
It sounds pretty amazing when an entire stadium does this. However, there are some who think this is wrong and will no doubt criticize the fans who do it. What do you think? Is this a neat tradition or something that less than patriotic?
NFL Franchises With Multiple Super Bowl Championships
15 NFL franchises have won multiple Super Bowls.
Top Ten Super Bowl Performances by Players Born in Texas
Here are the top ten individual performances for Super Bowl 1 through Super Bowl 56 by players that were born in the Lone Star State.