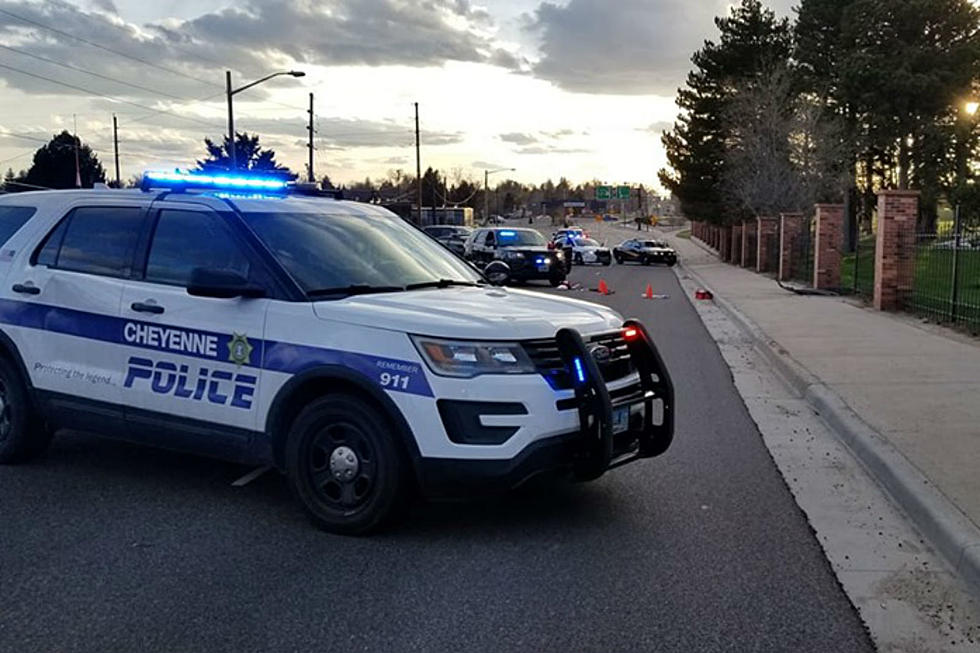 Police: Suspect Shot During Vehicle Chase in Cheyenne
Cheyenne Police Department
A man was shot twice Friday after leading law enforcement officers on a chase which ended in Cheyenne, authorities said.
Wyoming Highway Patrol Sgt. Jeremy Beck says troopers spotted the man in a stolen vehicle and tried to stop him, but he took off and entered the Cheyenne city limits.
Police officers were called in to assist. After an exchange of gunfire between the suspect and officers, the man eventually crashed near the Cheyenne VA Medical Center in the 2300 Block of East Pershing at roughly 6:30 p.m.
Police say the man suffered two gunshot wounds and was taken to Cheyenne Regional Medical Center for treatment. Authorities did not immediately provide an update on his condition.
No officers were injured during the incident.