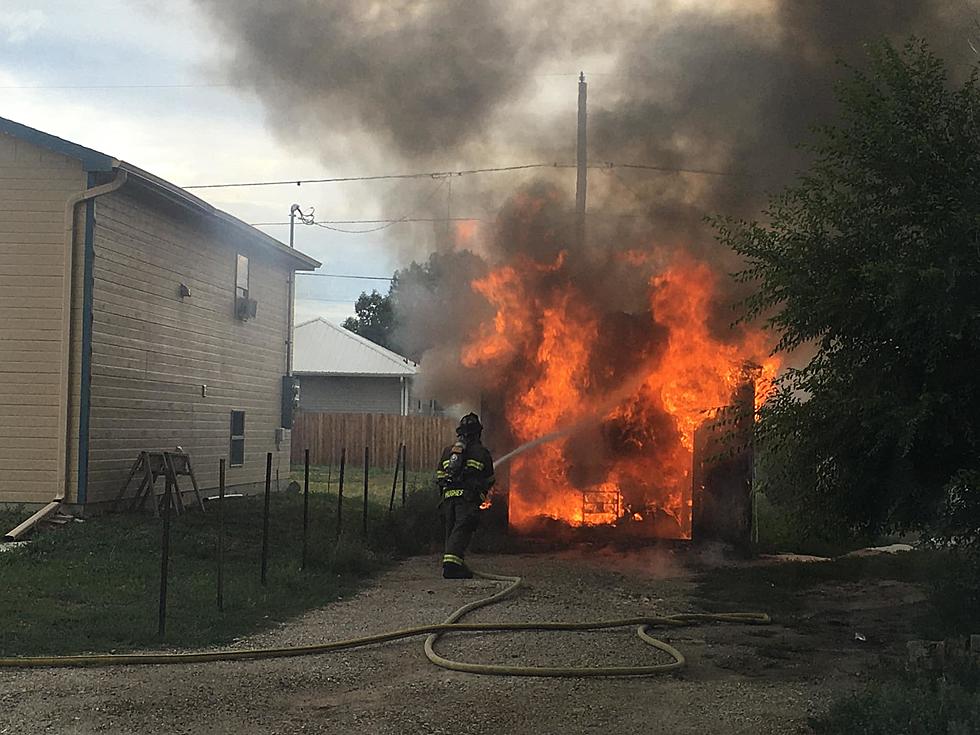 PHOTOS: Casper Firefighters Knockdown Early Morning Shed Fire
Casper Firefighters, Facebook
Casper Firefighters responded to an early morning shed fire on Friday, August 4th near the intersection of 13th and Cottonwood streets.
The call came in at 7:17 a.m. said Casper Fire Department Training Officer Andrew Sundell.
The shed was an unattached storage unit and there were no reported injuries.
The cause of the fire remains under investigation.
Four fire engines, a ladder truck, and a battalion showed up to the reported fire.
Sundell says that within minutes, the first arriving units had a good knock-down on the fire.
Semi Trailer Caught Fire on I-80 in Uinta County
House Fire Guts Casper Home
A fire on Tuesday gutted a home on 10th and Poplar Streets in Casper.