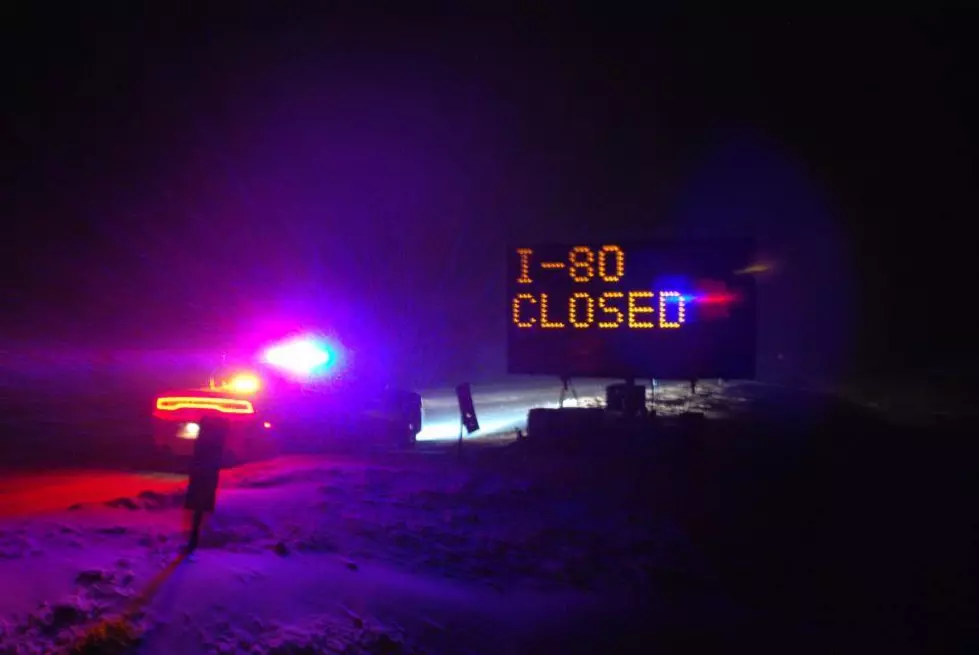 Much Of Interstate 80 In Wyoming Closed On Saturday, March 11
Wyoming Highway Patrol
As of 7:30 a.m. on March 11, most of Interstate 80 in Wyoming was closed in one or both directions.
That's according to the Wyoming Department of Transportation road and travel conditions website. According to the post, I-80 was closed eastbound from from Evanston to Rock Springs.
The highway is also closed in the westbound lane only from Rock Springs to Rawlins. The highway is also closed in the eastbound lane between Cheyenne and Rawlins. The website listed the projected opening time as "unknown."
Interstate 25 in Wyoming was open at last report.
Here is the statewide predicted travel conditions map from Dayweather Inc.
Yellowstone National Park Rebuilds After Historic Flooding
After catastrophic flooding damaged portions of Yellowstone National Park in June of 2022, major reconstruction was necessary to make the park passable again. The following are photos of the improvement projects at Old Gardiner Road and the Northeast Entrance Road. All photos are courtesy of the National Park Service, photographer Jacob W. Frank.