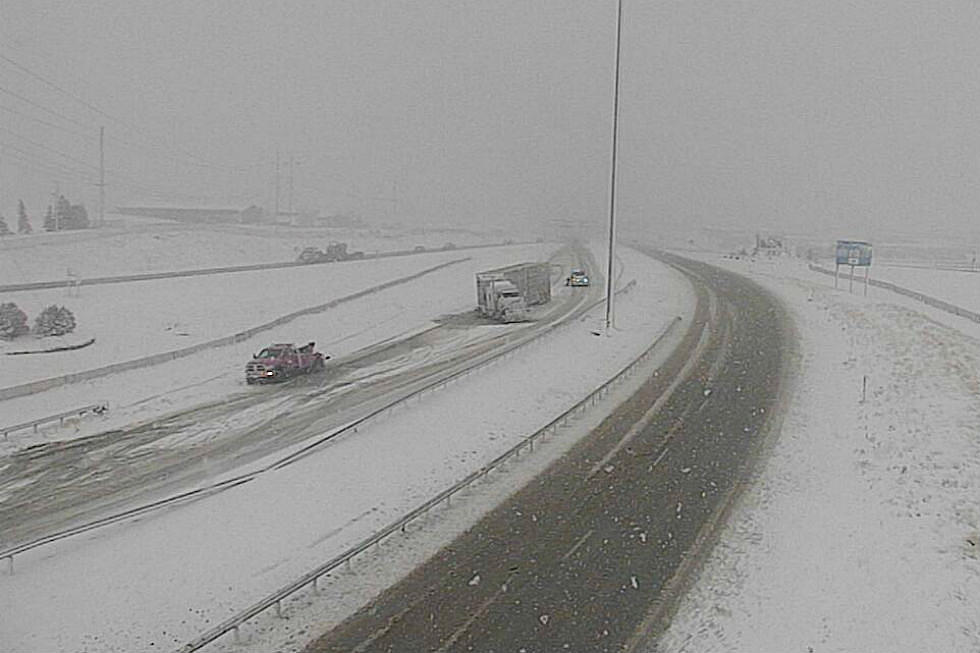 Much Of I-80, Most Of I-25 In Wyoming Remain Closed On Wednesday Morning
Wyoming Department of Transportation
As  of 7 a.m. on Wednesday, April 5, most of Interstate 25 in Wyoming remained closed due to winter weather conditions, as was much of Interstate 80.
That's according to the Wyoming Department of Transportation's road and travel website. According to the website, I-25 northbound is closed for it's entire length in Wyoming. I-25 is closed in both directions between Douglas and Buffalo.
The website says that as of 5 a.m. the estimated opening time was between 9 and 11 hours. I-80 meanwhile is closed in the eastbound lane only from Evanston to  Rock Springs.
The interstate is closed to thru traffic but open to local traffic in the Rock Springs area. I-80 is closed in both directions between Rock Springs and Rawlins. I-80 is closed eastbound only for a rolling closure from Cheyenne to Evanston. Here is the Dayweather Inc. travel forecast for Wyoming for Wednesday and Thursday:
All the Old School Nintendo Easter Eggs in The Super Mario Bros. Movie
The Super Mario Bros. Movie is loaded with callbacks to Nintendo history. How many of them did you spot?