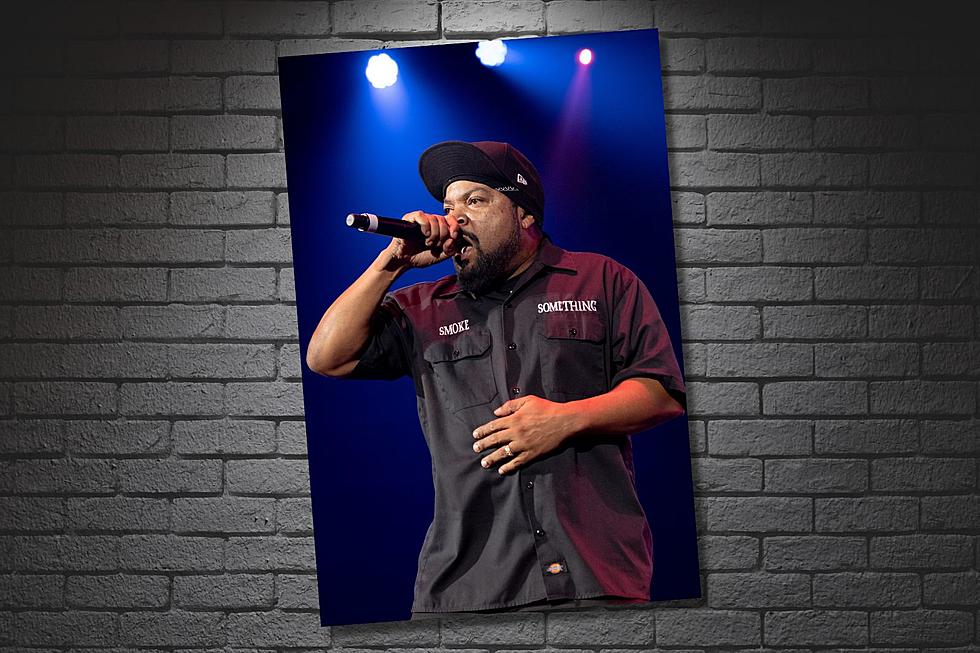 Mic Drop! 1990s Hip Hop Icon 'Ice Cube' is Headed to Cheyenne!
Getty Images/Canva Pro
A superstar of rap and hip-hop is rolling into town this April. He's got a star on the Hollywood Walk of Fame, and his story is legendary thanks to Straight Outta Compton.
Need any more hints? How about this - he's rapped alongside the likes of Dr. Dre and Eazy-E. He created history with rap's FIRST-EVER EP-Certified Platinum Album. And he launched into Hollywood fame with films like Boyz n the Hood and Friday.
Yes. Ice Cube, the legendary O'Shea Jackson, will take the stage at the Lincoln on April 16. Is anyone else already losing their mind?
Ice Cube To Perform in Cheyenne!
The Lincoln announced today, February 24, that tickets for Ice Cube go on sale March 3 - it'll be a big week for Cheyenne's music scene because CFD announces the lineup on March 2.
The Lincoln expects the show to sell out fast, like, really fast. It's the smallest venue Ice Cube's played in a "long time," according to the venue's Facebook post. Ticket prices range from $85 to $150 plus fees.
About Ice Cube
N.W.A.'s 1988 album Straight Outta Compton defined a generation of gangsta rap and made ripples in the world of Hop Hop music. Ice Cube was, at the time, the lead rapper in N.W.A. alongside Dr. Dre, Eazy-E, and Arabian Prince. The group launched Ice Cube's career into the record books - but what you may not have known was that Ice Cube ghostwrote most of the album.
Ice Cube chose to go solo after a financial dispute with N.W.A. His first solo album, AmeriKKKa's Most Wanted, premiered in 1990. He would later tour with N.W.A. again, alongside newer members DJ Yella and MC Ren, in 1999–2002, 2015, and 2016.
Ice Cube's career is prolific. He produced the 2015 film Straight Out of Compton (in which his son portrayed Ice Cube.) His song catalog has defined an entire genre of rap.  His IMDB page has a slew of popular comedies and action films under his belt. And he continues to remain an icon in the rap world today.
For more information on Ice Cube, click here.
Most Outrageous Yelp Reviews Of Cheyenne Bars
See Inside Broncos QB Russell Wilson's $28 Million Dollar Mansion