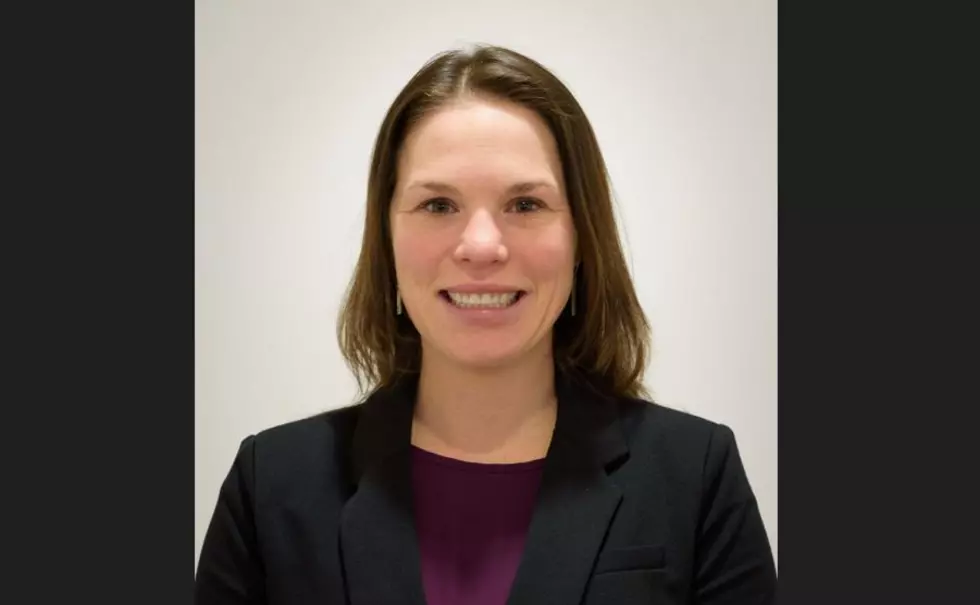 Kelly Norris Appointed New Interim State Forester After Bill Crapser Retirement
Kelly Norris Courtesy
Governor Mark Gordon announced the appointment of Kelly Norris as Interim State Forester.
Norris was featured in a LeadershipNature podcast in 2017 titled: Pioneering Young Woman In Forestry Roles Wherever She Has Gone.
They said, "Throughout her career, Kelly has often been the first woman among all-male coworkers, sometimes the first woman forester anyone had seen, especially in small towns and remote locations. So she has learned some things about being a pioneer, about coping with special circumstances, and about moving from being an individual contributor to being a people manager."
Norris told The Society of American foresters she spent summers in the forests of Wisconsin when growing up.
"Once my brother and I were old enough to handle long drives in a truck together, we started to explore our National Forests and Parks out west. These trips had such an impact on me, that I decided to pursue a career in which I could manage the forests I so enjoyed spending my time in."
Norris is moving into the role after Bill Crapser retired, who served as the State Forester for 19 years.
"I want to thank Bill for his many years of service with the Wyoming State Forestry. Bill's leadership and expertise have made Wyoming a national model for responsible forest management," Governor Gordon said. "He will be missed, but I am thankful for his dedication to ensuring our state forests are well-managed for all who enjoy them. Kelly's knowledge and on-the-ground experience working with Wyoming communities will serve her as Interim State Forester well. I appreciate her willingness to take on additional responsibilities. "
A press release from the office of Governor Gordon said that Norris has been with the Wyoming State Forestry Division since 2010 and brings a wealth of experience.
She served as a forester for the US Forest Service and as District Forester for Wyoming District 5 before being promoted to Assistant State Forester last year.
"It is an honor to serve Wyoming as the Interim State Forester," said Kelly Norris. I look forward to working with the State Board of Land Commissioners, federal partners, state agencies, county cooperators, timber industries, and State Forestry's dedicated staff to further the health and protection of Wyoming's forests."
Casper College Geoscience Club, Natural Science Fair
2022 Holiday Square Tree Lighting Ceremony Kicks Off Christmas Season
The Holiday Square was luminescent, illuminated by both the lights of the Christmas trees and the light inside everybody's eyes who happened to be there.