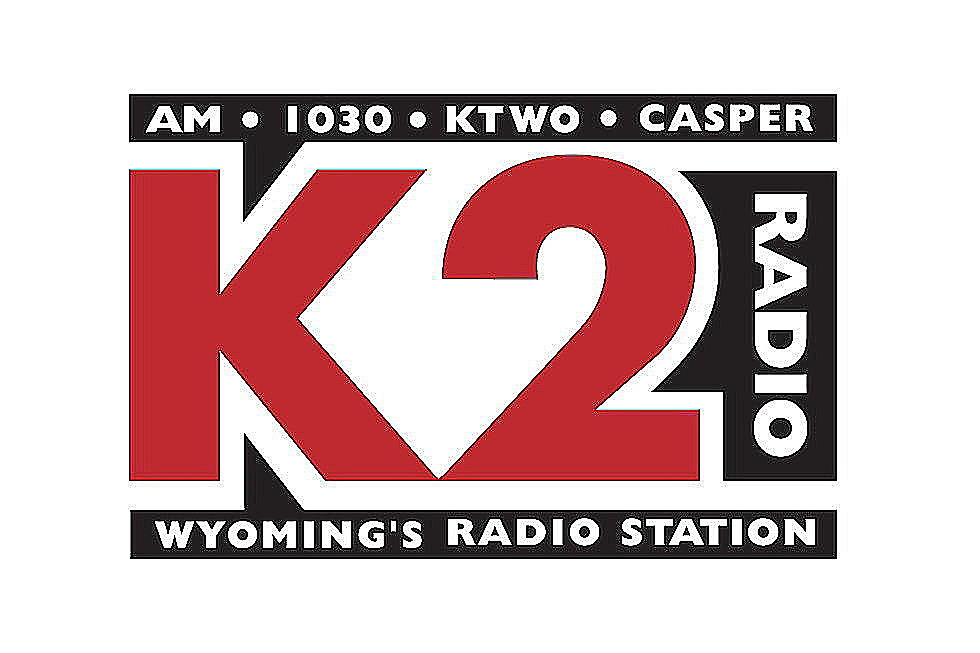 K2 Radio News: Flash Briefing For October 9th, 2018 – Morning
Townsquare Media
TWO CASPER MEN SPENT THE WEEKEND IN JAIL AFTER BEING ARRESTED FOR AVOIDING BEING SERVED WITH SUBPOENAS AS WITNESSES IN THE UPCOMING SEXUAL ASSAULT TRIAL OF CASPER BUSINESSMAN TONY CERCY.
COURT RECORDS SAY 24-YEAR-OLD RYUN OLSON, AND 22-YEAR-OLD MARCUS SPURGIN WERE ARRESTED FRIDAY AFTER NATRONA COUNTY CIRCUIT COURT ISSUED BENCH AND CRIMINAL WARRANTS FOR THE MISDEMEANOR CHARGES.
DURING THEIR INITIAL APPEARANCES MONDAY, THEIR ATTORNEYS ENTERED NOT GUILTY PLEAS, AND CIRCUIT COURT JUDGE STEVE BROWN SET $5,000 PERSONAL RECOGNIZANCE BONDS FOR EACH OF THEM AND RESTRICTED THEIR TRAVEL TO NATRONA COUNTY UNTIL CERCY'S TRIAL ON ONE COUNT OF THIRD-DEGREE SEXUAL ASSAULT BEGINS IN THERMOPOLIS ON NOVEMBER 9TH.
OLSON AND SPURGIN WERE AMONG DOZENS OF WITNESSES WHO TESTIFIED DURING CERCY'S TRIAL IN FEBRUARY.
CERCY WAS ACQUITTED OF ONE COUNT OF FIRST-DEGREE SEXUAL ASSAULT AND ONE COUNT OF SECOND-DEGREE SEXUAL ASSAULT OF A THEN 20-YEAR-OLD WOMAN AT HIS FORMER HOME AT ALCOVA LAKE IN JUNE 2016, BUT THE JURY DEADLOCKED ON THE ONE COUNT OF THIRD DEGREE SEXUAL ASSAULT.
FROM AUGUST 13TH THROUGH THURSDAY, A DISTRICT ATTORNEY VICTIM WITNESS COORDINATOR TRIED AT LEAST FIVE TIMES TO SERVE SPURGIN AND AT LEAST SIX TIMES TO SERVE OLSON.
WHEN THE COORDINATOR INITIALLY CONTACTED SPURGIN IN JULY, HE RESPONDED THE UPCOMING TRIAL WAS A WASTE OF HIS TIME.
SPURGIN AND OLSON SAID DURING SEPARATE PHONE CALLS THAT THEY LIVED IN TEXAS AND NO LONGER HAD HOMES IN CASPER, BUT SHERIFF'S OFFICERS DETERMINED THEY WORKED FOR ALTITUDE ENERGY PARTNERS NORTHWEST OF CASPER.
BY FRIDAY MORNING, NEITHER OLSON NOR SPURGIN HAD ACCEPTED THE SUBPOENAS AND THEY WERE ARRESTED.
========================
REX RAMMEL, WHO IS RUNNING ON THE CONSTITUTION PARTY TICKET FOR GOVERNOR OF WYOMING, SAYS HE WOULD LIKE TO SEE PROPERTY TAXES REDUCED OR ELIMINATED IN WYOMING..
MOST REVENUES FORM PROPERTY TAXES IN WYOMING GO TO PAY FOR SCHOOLS AND LOCAL GOVERNMENT OPERATIONS. RAMMEL SAYS BECAUSE OF THAT ''ADJUSTMENTS WOULD HAVE TO BE MADE AT THE COUNTY LEVEL'' TO COMPENSATE FOR THE LOST REVENUES.
========================
AUTHORITIES ARE INVESTIGATING AFTER THE BODY OF A MUTILATED DOG WAS FOUND IN LARAMIE COUNTY.
CHEYENNE ANIMAL SHELTER SPOKESWOMAN TIFFANY LOGAN SAYS OFFICERS WERE CALLED TO 2275 W. COLLEGE DRIVE AROUND 1 P.M. SATURDAY AFTER THE PROPERTY OWNER DISCOVERED THE DOG'S BODY IN A DITCH.
LOGAN SAYS THE DOG HAD BEEN SKINNED AND BOUND AND SHOT IN THE HEAD.
"THE VETERINARIAN WAS ABLE TO DO THE MEDICAL EXAM ON THE DOG AND WHENEVER SHE PULLED OUT THE BULLET, SHE FOUND THAT THE TRAJECTORY OF THE BULLET WAS BASICALLY SOMEONE STANDING OVER THE DOG AND IT CAME THROUGH THE DOG'S HEAD. SO THAT LEADS OFFICERS TO BELIEVE THAT THIS WAS INTENTIONAL."
NO MICROCHIP WAS FOUND ON THE DOG, BUT LOGAN SAYS THE MEDICAL EXAMINER BELIEVES THE DOG MAY HAVE BEEN A LARGE BREED PUPPY SUCH AS A GERMAN SHEPHERD.
ANYONE WITH INFORMATION IS ASKED TO CONTACT ANIMAL CONTROL AT (307) 635-1453 OR DEPUTY MURRAY AT THE LARAMIE COUNTY SHERIFF'S OFFICE AT (307) 633-4841.
==================================
TO SAY THAT OIL PRICES HAVE RECOVERED FROM THE MISERABLE PRICES JUST A FEW MONTH AGO WOULD BE AN UNDERSTATEMENT.
AND DAN MCTEAGUE OF GASBUDDY DOT COM SAYS, ONE BIG FACTOR IS GOING TO SEND THEM HIGHER.
AND THOUGH GAS PRICES ARE STABLE NOW, THEY WILL TREND UPWARD WITH THE PRICE OF OIL AS WELL.
==================
EMIGRANT, MONT. (AP) - U.S. INTERIOR SECRETARY RYAN ZINKE HAS APPROVED A 20-YEAR BAN ON NEW MINING CLAIMS IN THE MOUNTAINS NORTH OF YELLOWSTONE NATIONAL PARK AFTER TWO PROPOSED GOLD MINES RAISED CONCERNS THE AREA COULD BE SPOILED. ZINKE SIGNED THE MINERAL BAN AT MONDAY A CEREMONY IN MONTANA'S PARADISE VALLEY. IT EXTENDS A TEMPORARY BAN IMPOSED IN 2016 UNDER PRESIDENT BARACK OBAMA.