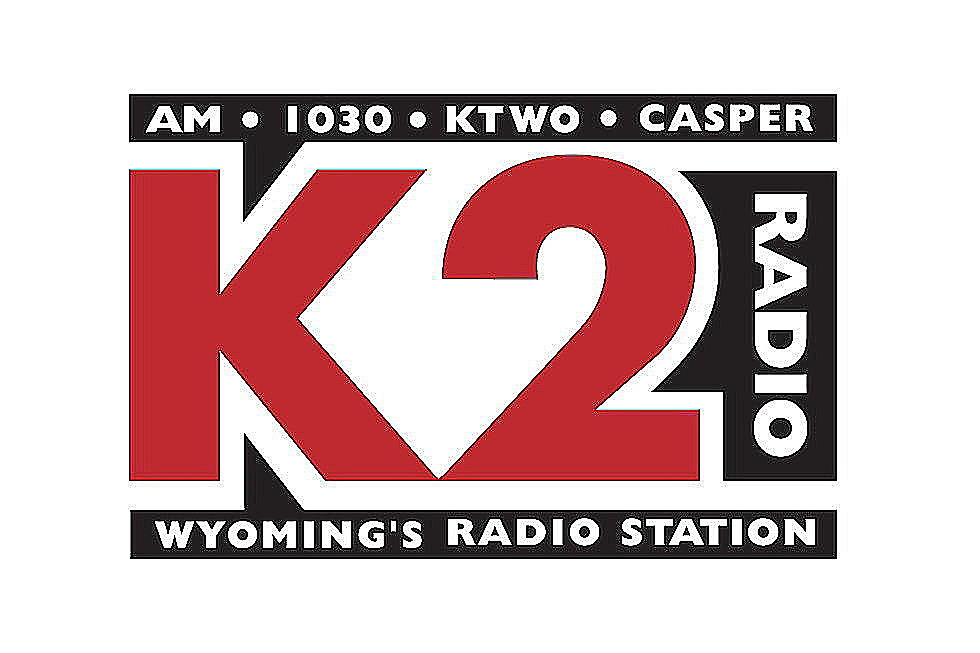 K2 Radio News: Flash Briefing For October 8th, 2018 – Morning
Townsquare Media
RAIN AND COOLER WEATHER HAVE ALLOWED OFFICIALS TO LIFT THE CLOSURE AROUND A WILDFIRE THAT DESTROYED DOZENS OF HOMES IN WESTERN WYOMING.
THE CLOSURE AROUND THE ROOSEVELT FIRE WAS LIFTED FRIDAY, AND BRIDGER-TETON NATIONAL FOREST LANDS HAVE REOPENED TO THE PUBLIC.
FOREST SERVICE OFFICIALS SAY PEOPLE WHO ENTER THE AREA SHOULD BE AWARE OF THE HAZARDS INVOLVED WITH TRAVERSING A RECENTLY BURNED AREA SUCH AS TREES AND LIMBS THAT MAY FALL.
THE FIRE WAS REPORTED SEPTEMBER 15TH BY HUNTERS IN THE ROOSEVELT MEADOWS AREA AND SPREAD RAPIDLY ACROSS MORE THAN 96 SQUARE MILES.
IT DESTROYED 55 HOMES IN THE HOBACK RANCHES SUBDIVISION, AND THREE INJURIES WERE REPORTED.
INVESTIGATORS SAY AN ABANDONED WARMING FIRE ON A STEEP SLOPE STARTED THE BLAZE, WHICH NOW IS FULLY CONTAINED.
=============================
A DRAFT ENVIRONMENTAL ASSESSMENT ANTICIPATES THAT A WIND FARM PROJECT IN EASTERN WYOMING WILL CAUSE THE DEATHS OF SIX EAGLES OVER FIVE YEARS.
THE U.S. FISH AND WILDLIFE SERVICE RECENTLY RELEASED THE DRAFT STUDY OF THE 46-TURBINE PIONEER WIND PARK EAST OF CASPER, FINDING THE EXPECTED DEATHS OF FIVE GOLDEN EAGLES AND ONE BALD EAGLE TO BE LOWER THAN SOME OF THE LARGER WIND FARMS IN THE AREA.
THE FEDERAL AGENCY OFFERS EAGLE-TAKE PERMITS, ALLOWING WIND DEVELOPERS TO BE RESPONSIBLE FOR A CERTAIN NUMBER OF PROTECTED EAGLE DEATHS.
A COMPANY OBTAINING A PERMIT MUST MITIGATE FOR THE LIKELIHOOD OF EAGLE DEATHS BEFORE, DURING AND AFTER CONSTRUCTION.
PIONEER WIND PARK'S MITIGATION INCLUDES RETROFITTING POWER POLES TO REDUCE EAGLE DEATHS.
===========================
A RECENT SURVEY SHOWS UNIVERSITY OF WYOMING STAFF AND FACULTY APPEAR LARGELY DISSATISFIED WITH THEIR WORKPLACE.
PRELIMINARY RESULTS OF THE GREAT COLLEGES TO WORK FOR SURVEY, ADMINISTERED IN THE SPRING AND PUBLISHED THIS WEEK, SAY THE UNIVERSITY'S WORKPLACE SATISFACTION "WARRANTS ATTENTION."
THE UNIVERSITY'S WORKING ENVIRONMENT BARELY ESCAPED BEING LABELED AS "POOR" BY THE CHRONICLE OF HIGHER EDUCATION.
FIFTY-SEVEN PERCENT OF ALL FULL-TIME, BENEFITS-ELIGIBLE FACULTY AND STAFF PARTICIPATED IN THE SURVEY - A RESPONSE RATE UNIVERSITY OF WYOMING HUMAN RESOURCES DIRECTOR JEANNE DURR SAYS IS "EXTREMELY HIGH."
THE SURVEY ALSO PRODUCED SEVERAL OPEN-ENDED RESPONSES. DURR SAYS THE UNIVERSITY IS NOW HIRING A "QUALITATIVE RESEARCHER" TO ANALYZE THOSE WRITTEN RESPONSES. DURR SAYS THAT ANALYSIS IS EXPECTED TO TAKE ABOUT TWO MONTHS.
=============================
IT'S BEEN A FAIRLY QUIET WEEK REGARDING GASOLINE PRICES.
AND DAN MCTEAGUE OF GASBUDDY DOT COM SAYS, WYOMING PRICES ARE PRETTY MUCH ON PAR WITH THE REST OF THE NATION.
BUT WITH SANCTIONS HITTING IRAN NEXT MONTH, OIL PRICES WILL PROBABLY RISE AND SO WILL THE PRICE AT THE PUMP.
========================
AN INVESTIGATION INTO A THURSDAY NIGHT TRAIN CRASH IN WESTERN LARAMIE COUNTY IS UNDERWAY..