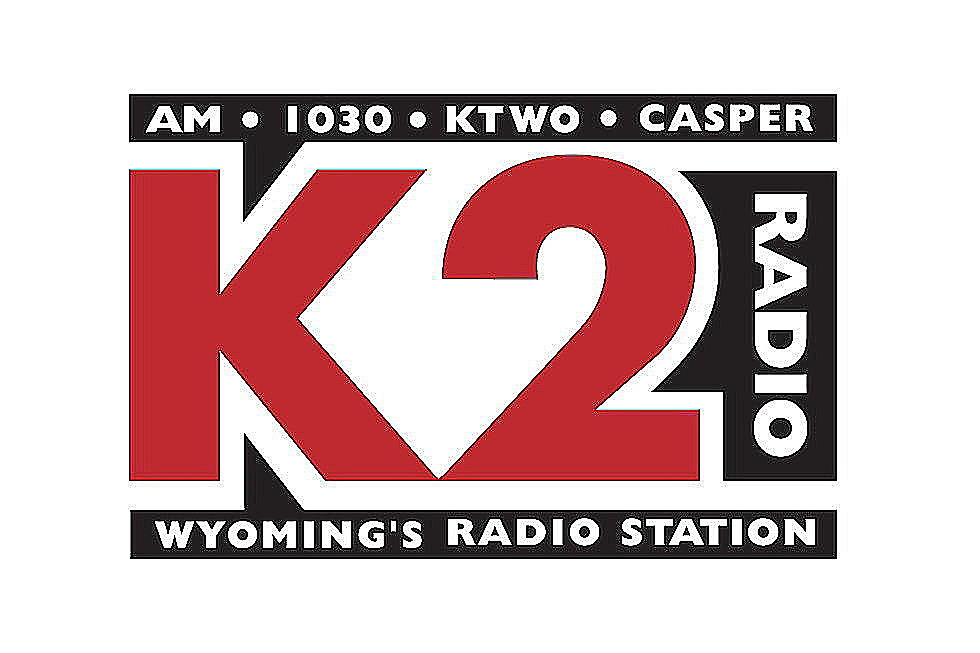 K2 Radio News: Flash Briefing For October 29th, 2018 – Morning
Townsquare Media
THE ASHES OF CASPER NATIVE MATTHEW SHEPARD, WHOSE 1998 KILLING BECAME A RALLYING CRY FOR THE GAY RIGHTS MOVEMENT, HAVE BEEN LAID TO REST IN THE WASHINGTON NATIONAL CATHEDRAL'S CRYPT.
MORE THAN 2,000 PEOPLE GATHERED AT THE CATHEDRAL ON FRIDAY TO CELEBRATE THE LIFE AND HONOR THE MEMORY OF SHEPARD, A 21-YEAR-OLD GAY MAN, AND A UNIVERSITY OF WYOMING STUDENT WHO WAS KILLED IN LARAMIE
SHEPARD'S ASHES HAD FOR 20 YEARS BEEN KEPT BY HIS FAMILY IN WYOMING BECAUSE THE FAMILY FEARED SOMEONE MIGHT DESECRATE THE INTERMENT SITE.
THE CEREMONY'S HOMILY WAS DELIVERED BY THE REV. GENE ROBINSON, THE FIRST OPENLY GAY BISHOP IN THE EPISCOPAL CHURCH AND A CLOSE FRIEND OF THE SHEPARD FAMILY.
SHEPARD'S GRUESOME KILLING AT THE HANDS OF TWO ROOFING WORKERS WHO AUTHORITIES SAY TARGETED HIM BECAUSE HE WAS GAY DREW ATTENTION TO THE VIOLENCE AND DISCRIMINATION ENDURED BY LGBTQ PEOPLE ACROSS AMERICA.
==============================
SEN. JOHN BARRASSO AND POLITICAL OPPONENT GARY TRAUNER DISAGREE WHETHER WYOMING'S ECONOMY IS IN GOOD SHAPE.
BARRASSO SAID IN A DEBATE THURSDAY OPTIMISM IS HIGH AS HE TRAVELS AROUND WYOMING. HE SAYS PEOPLE ARE CONFIDENT AND THINGS ARE LOOKING UP.
TRAUNER SAYS BARRASSO MUST BE TRAVELING IN SOME OTHER STATE. TRAUNER SAYS SOME PLACES IN WYOMING ARE THRIVING BUT OTHERS ARE NOT, AND MANY WORKERS ARE GOING A LONG TIME WITHOUT A PAY INCREASE.
BARRASSO SAYS RECENT TAX CUTS ARE PUTTING MONEY IN TAXPAYERS' POCKETS AND BOOSTING THE ECONOMY. TRAUNER SAYS THE TAX CUTS ARE IRRESPONSIBLY ADDING TO THE FEDERAL DEFICIT.
BARRASSO IS A REPUBLICAN ORTHOPEDIC SURGEON FROM CASPER SEEKING A SECOND FULL TERM. TRAUNER IS A DEMOCRATIC BUSINESSMAN FROM JACKSON WHO RAN FOR U.S. HOUSE IN 2006 AND 2008.
==============================
A 46-YEAR-OLD CHICAGO, ILLINOIS MAN WHO WAS PART OF A TRIO BUSTED FOR HEROIN BY THE WYOMING HIGHWAY PATROL EARLIER THIS YEAR HAS BEEN SENTENCED TO 12 YEARS IN PRISON.
DAVID GIBSON WAS SENTENCED BY CHIEF FEDERAL DISTRICT COURT JUDGE SCOTT SKAVDAHL ON OCT. 19 FOR CARRYING A FIREARM DURING AND IN RELATION TO A DRUG TRAFFICKING CRIME.
GIBSON AND HIS CO-DEFENDANTS, YAZENIA DIAZ AND LOVELESS NAYLOR, BOTH OF INDIANA, WERE PULLED OVER FOR DOING 88 MPH IN A 75 MPH ZONE ON INTERSTATE 80 NEAR CHEYENNE ON FEB. 15.
THE TRAFFIC STOP LED TO A SEARCH OF THE CAR AND NEARLY TWO POUNDS OF HEROIN AND A LOADED 9MM PISTOL WERE LOCATED BEHIND THE CARPET IN THE TRUNK, ACCORDING TO AN AFFIDAVIT.
INTERVIEWS REVEALED GIBSON AND DIAZ HAD LEFT CHICAGO, ILLINOIS TO PICK UP NAYLOR IN LAS VEGAS, NEVADA.
GIBSON SAID HE WAS PAID $1,500 TO PICK UP NAYLOR AND THAT HE KNEW NAYLOR TO SELL DRUGS IN THE SOUTH BEND, INDIANA AREA.​
DIAZ AND NAYLOR HAVE YET TO BE SENTENCED.​
==============================
CHEYENNE, WYO. (AP) - ENERGY LEADERS IN WYOMING ARE CLOSELY WATCHING THE FATE OF A COLORADO BALLOT INITIATIVE THAT WOULD SEVERELY LIMIT FRACKING IN THAT STATE.
THE WYOMING TRIBUNE EAGLE REPORTS THAT COLORADO-BASED OPPONENTS OF THE INITIATIVE WARN IT COULD DRIVE JOBS, CAPITAL AND PRODUCTION NORTHWARD INTO WYOMING.
BUT WYOMING INDUSTRY LEADERS SAY IT'S WAY TOO EARLY TO SAY WHAT IMPACT THE INITIATIVE COULD HAVE ON THE EQUALITY STATE'S ECONOMY.
COLORADO'S PROPOSITION 112 WOULD REQUIRE THAT NEW OIL AND GAS WELLS BE AT LEAST 2,500 FEET (750 METERS) FROM OCCUPIED BUILDINGS AND WOULD ALLOW LOCAL GOVERNMENTS TO REQUIRE GREATER SETBACKS. CURRENT REQUIREMENTS ARE 500 FEET (150 METERS) FROM HOMES AND 1,000 FEET (300 METERS) FROM SCHOOLS.
A STATE ANALYSIS SUGGESTS THE INITIATIVE WOULD RULE OUT 85 PERCENT OF NON-FEDERAL LAND IN COLORADO TO DEVELOPMENT AND DRASTICALLY REDUCE PROPERTY TAXES PAID BY THE $32 BILLION STATE INDUSTRY.