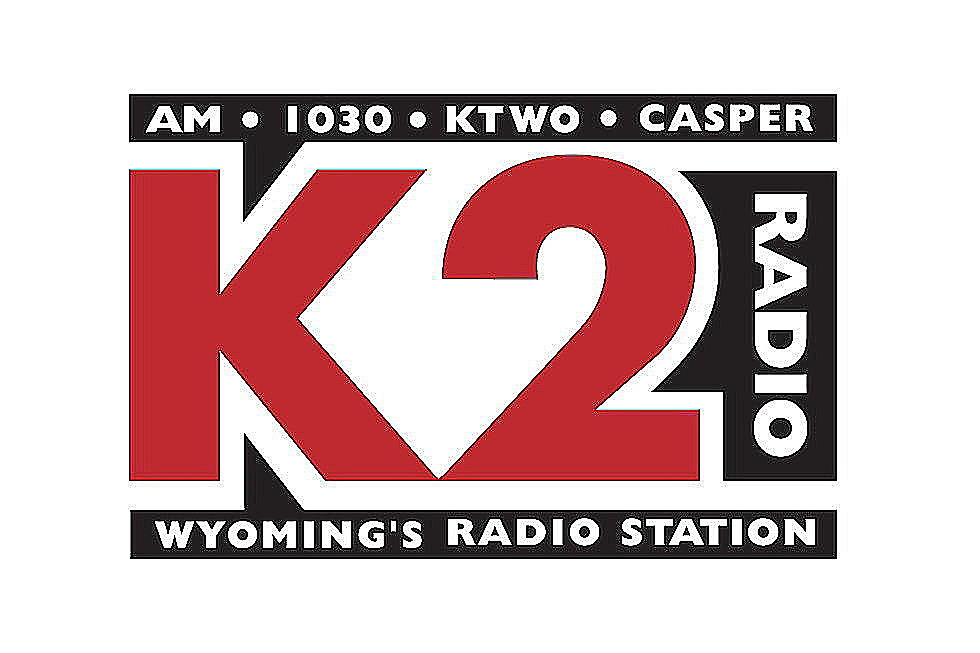 K2 Radio News: Flash Briefing For October 25th, 2018 – Morning
Townsquare Media
THE NATRONA COUNTY DISTRICT ATTORNEY DISPUTED CASPER BUSINESSMAN TONY CERCY'S CLAIM THAT THE COURT SHOULD DISMISS HIS CASE OF A CHARGE OF THIRD-DEGREE SEXUAL ASSAULT ON THE GROUNDS IT VIOLATES HIS CONSTITUTIONAL RIGHT TO NOT BE TRIED TWICE -- DOUBLE JEOPARDY -- FOR THE SAME CRIME.
CERCY'S RETRIAL IS SCHEDULED TO BEGIN NOVEMBER 9TH AT THE HOT SPRINGS COUNTY COURTHOUSE IN THERMOPOLIS.
IN FEBRUARY, A JURY ACQUITTED HIM ON COUNTS OF FIRST- AND SECOND-DEGREE SEXUAL ASSAULT OF A 20-YEAR-OLD WOMAN AT HIS FORMER HOME AT ALCOVA LAKE IN JUNE 2017, BUT DEADLOCKED ON A COUNT OF THIRD-DEGREE SEXUAL ASSAULT.
DISTRICT COURT JUDGE DANIEL FORGEY DECLARED A MISTRIAL, DISTRICT ATTORNEY MIKE BLONIGEN REFILED THE CHARGE OF THIRD-DEGREE SEXUAL ASSAULT, AND BOTH SIDES HAVE BEEN FILING PRE-TRIAL MOTIONS.
FRIDAY, CERCY'S DEFENSE TEAM ASKED THE COURT TO DISMISS THE CASE WRITING THE JURY DID NOT BELIEVE CERCY PERFORMED ORAL SEX ON THE VICTIM.
BLONIGEN RESPONDED THAT THE JURY INSTRUCTIONS IN FEBRUARY WERE UNCLEAR ABOUT THE DEFINITION OF ORAL SEX.
BLONIGEN WROTE CERCY'S DEFENSE ATTORNEYS CAN'T INFER WHAT THE JURY WAS DECIDING -- WHETHER SEXUAL CONTACT OR SEXUAL INTRUSION -- WHEN IT ACQUITTED HIM ON THE OTHER COUNTS.
SECOND, JUST BECAUSE THE JURY ACQUITTED CERCY ON THE OTHER COUNTS DOESN'T PRECLUDE HIM BEING TRIED ON THE BROADER THIRD-DEGREE SEXUAL ASSAULT COUNT.
FINALLY, CERCY'S ATTORNEYS WROTE THAT IF THE JUDGE DOES NOT DISMISS THE CASE, HE SHOULD NOT ALLOW ANY EVIDENCE ABOUT WHAT MAY HAVE HAPPENED IN THE ALLEGED SEXUAL ASSAULT.
BLONIGEN RESPONDED CERCY CANNOT HAVE IT BOTH WAYS BECAUSE THERE IS NO AUTHORITY TO ALLOW SOME PORTIONS OF EVIDENCE BUT NOT OTHERS TO BE ADMITTED AT TRIAL.
================================
THE MILLS POLICE DEPARTMENT HAS RELEASED ADDITIONAL DETAILS IN LAST WEEK'S SHOOTING THAT RESULTED IN THE DEATHS OF TWO MEN.
43-YEAR-OLD MICHAEL BURDESS ENTERED A RESIDENCE IN THE 500 BLOCK OF PLATTE AVENUE LATE LAST WEDNESDAY NIGHT AND GOT INTO A FIGHT WITH 63-YEAR-OLD DON WATSON. DURING THE FIGHT, BURDESS BRANDISHED A HANDGUN AND FIRED ONE ROUND AT WATSON.
MILLS POLICE OFFICERS, NATRONA COUNTY SHERIFF'S DEPUTIES AND MEDICAL PERSONNEL WERE DISPATCHED TO THE SCENE SHORTLY BEFORE 11:30 P.M.
WATSON WAS TAKEN TO WYOMING MEDICAL CENTER, WHERE HE DIED OF HIS INJURIES ON FRIDAY.
AFTER SHOOTING WATSON, POLICE SAY, BURDESS EVIDENTLY TOOK HIS OWN LIFE WITH A SINGLE GUNSHOT. HE WAS ALSO TAKEN TO THE HOSPITAL, BUT WAS PRONOUNCED DEAD A FEW HOURS LATER.
POLICE SAY THAT A COMBINATION OF PRESCRIPTION MEDICATIONS AND ALCOHOL ARE BELIEVED TO BE A CONTRIBUTING FACTOR IN THE INCIDENT.
THE INCIDENT REMAINS UNDER INVESTIGATION. RESULTS FROM THE WYOMING STATE CRIME LAB ARE PENDING, AS ARE THE OFFICIAL MEDICAL AND AUTOPSY REPORTS WHICH COULD TAKE SEVERAL WEEKS OR EVEN MONTHS TO BE COMPLETED.
=============================
LARAMIE, WYO. (AP) - A NEW SURVEY FINDS THAT WYOMING RESIDENTS HAVE STEADILY CHANGING OPINIONS REGARDING THE USE AND POSSESSION OF MARIJUANA.
THE WYOMING SURVEY AND ANALYSIS CENTER AT THE UNIVERSITY OF WYOMING CONDUCTED THE SURVEY OCT. 9-19, COLLECTING 607 RESPONSES FROM RANDOMLY SELECTED STATE CITIZENS.
IT FOUND THAT 49 PERCENT OF WYOMING RESIDENTS SAY THEY SUPPORT ALLOWING ADULTS IN WYOMING TO LEGALLY POSSESS MARIJUANA FOR PERSONAL USE. SUPPORT FOR MARIJUANA USE HAS BEEN INCREASING SINCE 2014.
AT THE SAME TIME, 86 PERCENT OF WYOMING RESIDENTS SAY THEY SUPPORT THE LEGALIZATION OF MARIJUANA FOR MEDICAL PURPOSES IF A DOCTOR PRESCRIBES IT.
AND 69 PERCENT BELIEVE THAT PEOPLE CONVICTED OF POSSESSING SMALL AMOUNTS OF MARIJUANA SHOULD NOT SERVE TIME IN JAIL.
THE POLL HAS A MARGIN OF ERROR OF PLUS OR MINUS 4 PERCENTAGE POINTS.
================================
THE NEW SUPERINTENDENT OF YELLOWSTONE NATIONAL PARK SAYS HE WON'T CONSIDER CAPPING THE NUMBER OF VISITORS TO THE NATION'S FIRST NATIONAL PARK, WHICH IS ON PACE TO ATTRACT MORE THAN 4 MILLION VISITORS FOR THE FOURTH CONSECUTIVE YEAR.
CAM SHOLLY TOLD MONTANA GOV. STEVE BULLOCK TUESDAY THAT MORE VISITATION IS GOOD, BUT IT'S ALSO IMPORTANT TO PROTECT AND PRESERVE THE PARK'S RESOURCES.
SHOLLY SAID HE WOULD CONSIDER TESTING A SHUTTLE SYSTEM TO REDUCE TRAFFIC BETWEEN WEST YELLOWSTONE AND OLD FAITHFUL.
SHOLLY IS IN HIS FIRST WEEK AS PARK SUPERINTENDENT AND IS MEETING WITH POLITICAL LEADERS AND RESIDENTS OF GATEWAY COMMUNITIES TO HEAR THEIR PERSPECTIVES ON THE PARK.
BULLOCK ASKED FOR YELLOWSTONE TO DO MORE TO INFORM ITS VISITORS ABOUT THE STATE PARK EXPERIENCES AVAILABLE IN MONTANA, WYOMING AND IDAHO.
=================================
CHEYENNE, WYO. (AP) - WYOMING'S UNEMPLOYMENT RATE INCREASED TO 4.1 PERCENT IN SEPTEMBER...