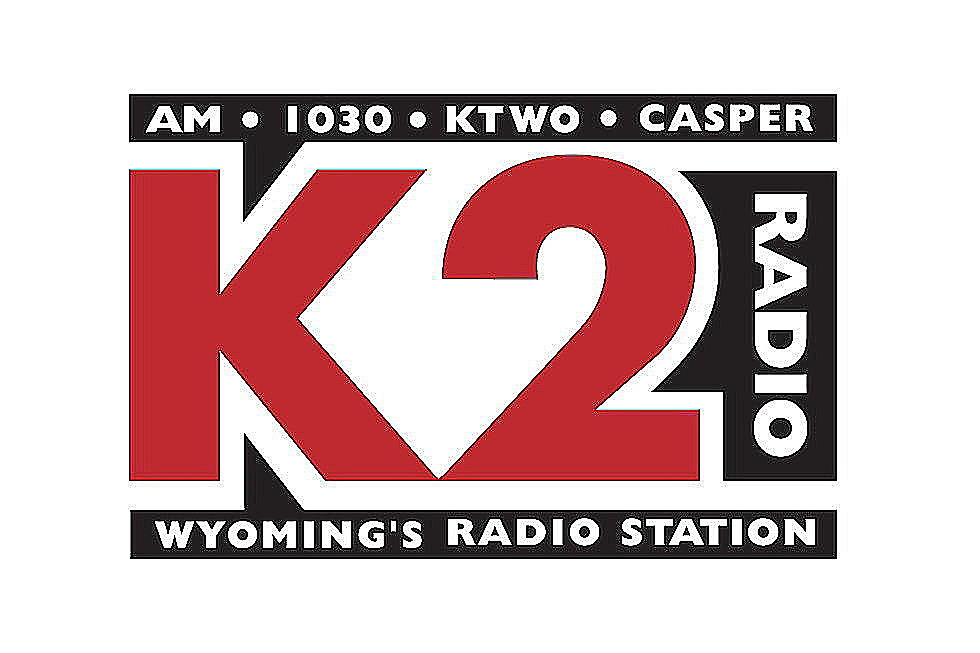 K2 Radio News: Flash Briefing For October 23rd, 2018 – Morning
Townsquare Media
A WASHINGTON MAN WAS SENTENCED IN FEDERAL COURT IN CHEYENNE ON MONDAY TO 15 YEARS IN PRISON FOR TRAFFICKING GIRLS FOR SEXUAL ACTIVITY EARLIER THIS YEAR.
IF DAVID PETER VIER, WHO WAS 63 WHEN ARRESTED IN JANUARY, LIVES TO SERVE THE ENTIRE SENTENCE, HE THEN WILL BE PLACED ON 20 YEARS OF SUPERVISED RELEASE.
IN EXCHANGE FOR HIS GUILTY PLEA IN AUGUST, PROSECUTORS AGREED TO DISMISS ONE COUNT OF BEING A REGISTERED SEX OFFENDER INVOLVING A MINOR.
U.S. DISTRICT COURT JUDGE ALAN JOHNSON ALSO ORDERED TO VIER TO PAY $5,100 -- $5,000 TO THE VICTIMS OF TRAFFICKING ACT PLUS A $100 SPECIAL ASSESSMENT.
COURT RECORDS SAY THE CASE BEGAN ON JANUARY 20TH WHEN LAW ENFORCEMENT RECEIVED A REPORT FROM A LITTLE AMERICA HOTEL EMPLOYEE ABOUT TWO GIRLS HIDING FROM A MAN.
LAW ENFORCEMENT OFFICERS FOUND THE GIRLS AND VIER AT LITTLE AMERICA NEAR GREEN RIVER, AND HE WAS TAKEN INTO CUSTODY.
THE GIRLS TOLD LAW ENFORCEMENT OFFICERS THEIR MOTHER RECENTLY HAD KICKED THEM OUT OF THEIR HOUSE AND THEY MET VIER AT A STORE IN SEATTLE.
HE AGREED TO DRIVE THEM TO LITTLE AMERICA IN CHEYENNE, ABOUT HALFWAY TO WICHITA, KANSAS, FOR $100.
BEFORE LEAVING, THE GIRLS HAD A CONVERSATION ABOUT SEX PARTNERS AND VIER AGREED TO BE THEIR SEX PARTNER.
VIER TOLD THE GIRLS THAT HE WAS GOING TO HAVE SEX WITH THEM WHEN THEY ARRIVED AT LITTLE AMERICA.
THE GIRLS AGREED TO ESCAPE BECAUSE THEY FEARED THEY WOULD BE SEXUALLY ASSAULTED, AND THEY TOOK HIS CELL PHONE TO CALL FOR HELP.
OFFICERS SEARCHED HIS VEHICLE AND FOUND HANDCUFFS, TAPE, MOUTH GAGS, WHIPS, CLAMPS, A DOG COLLAR, KNIVES, AND ANESTHETIC DRUGS.
=======================
SHERIDAN, WYO. (AP) - A WYOMING REPORT INDICATES INFLATION AND THE OVERALL COST OF LIVING INCREASED IN WYOMING OVER THE LAST YEAR.
THE STATE ECONOMIC ANALYSIS DIVISION FOUND THAT INFLATION INCREASED BY 3.3 PERCENT ACROSS THE STATE DURING THE SECOND QUARTER OF THIS YEAR.
ACCORDING TO THE STATE REPORT, THE HIGHEST ANNUAL INCREASE IN INFLATION AT 4.1 PERCENT OCCURRED IN THE NORTHEAST REGION OF THE STATE, WHICH INCLUDES SHERIDAN. U.S. INFLATION INCREASED BY 2.9 PERCENT.
THE INCREASE IN INFLATION RESULTED IN A STATEWIDE RISE IN THE COST OF LIVING, WITH THE HIGHEST INCREASE IN HOUSING COSTS RECORDED IN TETON COUNTY.
THE NORTHWEST WYOMING COUNTY HAD AN AVERAGE APARTMENT RENTAL PRICE OF $2,092, INCREASING BY MORE THAN 13 PERCENT. THE AVERAGE HOUSE RENTAL PRICE WAS $2,695, INCREASING BY OVER 9 PERCENT.=
===========================
FOUR PEOPLE WERE ARRESTED FRIDAY NIGHT FOLLOWING AN INVESTIGATION BY CASPER POLICE OFFICERS INTO ALLEGED PROSTITUTION ARRANGED VIA A WEBSITE.
TAKEN INTO CUSTODY WERE 23-YEAR-OLD ALEXIS PAGE, 23-YEAR-OLD SANDRA PAGE, 26-YEAR-OLD CODY SANDERSON AND 26-YEAR-OLD HUNTER BRACKETT, ALL CHEYENNE RESIDENTS.
ACCORDING TO AFFIDAVITS OF PROBABLE CAUSE, A CASPER POLICE SERGEANT WAS INVESTIGATING A WEBSITE, SKIPTHEGAMES.COM, SHORTLY AFTER 6 P.M. FRIDAY. THE PREVIOUS WEEK, THE SERGEANT HAD ATTENDED CLASSES AT A NATIONAL POLICING CONFERENCE WHICH COVERED PROSTITUTION AND HUMAN TRAFFICKING. AS A RESULT OF THOSE CLASSES, HE KNEW THE WEBSITE TO BE USED "ALMOST EXCLUSIVELY FOR PROSTITUTION."
THE SERGEANT WAS INITIALLY LOOKING TO SEE IF ANY PROSTITUTION WAS GOING ON IN CASPER, AND FOUND AN ADVERTISEMENT FOR "TWIN SPECIALS" BASED IN CHEYENNE AND LARAMIE. HE CONTACTED THE POSTER, WHO SAID SHE AND HER SISTER COULD TRAVEL TO CASPER. THE AGREED-UPON PRICE WAS $1,200.
AFTER THE SISTERS ARRIVED AT THE HOTEL WHERE THE SERGEANT HAD ARRANGED FOR THEM TO MEET, THEY WERE TAKEN INTO CUSTODY AND ALLEGEDLY FOUND TO BE IN POSSESSION OF MARIJUANA, EDIBLES AND XANAX.
THE WOMEN TOLD POLICE THAT TWO MEN WERE IN THE CAR OUTSIDE, WAITING FOR THEM. OFFICERS WENT OUT TO THE PARKING LOT AND FOUND BRACKETT AND SANDERSON IN THE CAR. THE MEN WERE EACH ARRESTED ON A SINGLE CHARGE OF CONSPIRACY TO COMMIT PROSTITUTION.
============================
GILLETTE, WYO. (AP) - BNSF RAILWAY OFFICIALS ARE INVESTIGATING A SEVEN-CAR DERAILMENT IN NORTHEAST WYOMING. NO ONE WAS INJURED IN THE INCIDENT...
===================================
A MULTI-MILLIONAIRE INVESTOR AND UNSUCCESSFUL REPUBLICAN CANDIDATE FOR GOVERNOR HAS SET UP A $100,000 CHALLENGE GRANT TO ASSIST RESIDENTS OF A RURAL SUBDIVISION IN WESTERN WYOMING AFFECTED BY WILDFIRE.
FOSTER FRIESS AND HIS WIFE LYNN HAVE PLEDGED THE MATCHING AMOUNT IN DONATIONS TO THE LIONS CLUB OF WYOMING.
THE LIONS CLUB HAS BEEN RAISING MONEY TO HELP UNINSURED AND UNDERINSURED RESIDENTS WHO LOST THEIR HOMES NEAR BONDURANT.
THE FIRE WAS REPORTED MID-SEPTEMBER IN THE ROOSEVELT MEADOWS AREA AND SPREAD RAPIDLY ACROSS MORE THAN 96 SQUARE MILES.
IT DESTROYED DOZENS OF HOMES IN THE HOBACK RANCHES SUBDIVISION.
THE FUNDS WILL BE DISTRIBUTED THROUGH AN APPLICATION PROCESS.
A COMMITTEE OF RESIDENTS FROM BONDURANT, PINEDALE AND JACKSON WILL REVIEW THE APPLICATIONS.