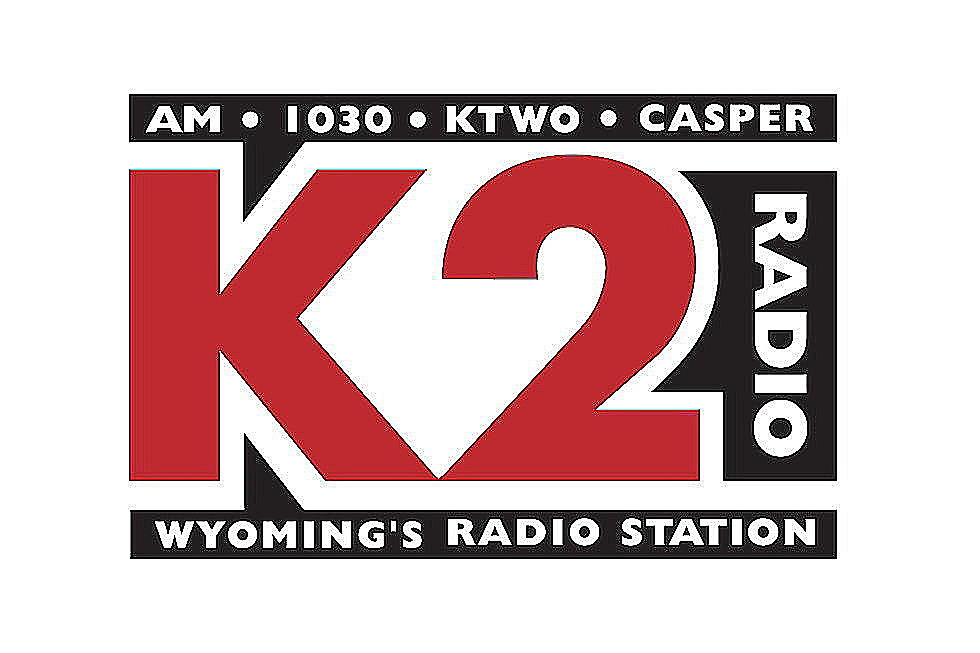 K2 Radio News: Flash Briefing For October 15th, 2018 – Morning
Townsquare Media
THE FINAL THREE DEFENDANTS IN A FIVE-MEMBER CASPER METHAMPHETAMINE RING WERE SENTENCED RECENTLY IN FEDERAL COURT.
COURT RECORDS SAY U.S. DISTRICT COURT JUDGE SKAVDAHL SENTENCED CINDY NOELLA WILLIAMS, WILLIAM FLOYD HASSOCK AND MICHAEL ANDREW BRISSON FOR THEIR ROLES RELATED TO THE CONSPIRACY THAT OPERATED FROM JULY 1ST, 2017, TO MARCH 15TH.
SKAVDAHL SENTENCED CINDY WILLIAMS TO 10 YEARS IMPRISONMENT FOR POSSESSION WITH INTENT TO DISTRIBUTE METHAMPHETAMINE.
HE SENTENCED HASSOCK TO 10 YEARS IMPRISONMENT FOR CONSPIRACY TO DISTRIBUTE METHAMPHETAMINE.
AND HE SENTENCED BRISSON TO 12 YEARS SEVEN MONTHS IMPRISONMENT FOR THE SAME CRIME.
THE PROSECUTION DISMISSED SEVERAL OTHER COUNTS AS PART OF THEIR PLEA DEALS.
THE TWO OTHER DEFENDANTS WERE SENTENCED EARLIER THIS YEAR.
COURT RECORDS SAY THE CASE STARTED A YEAR AGO LAST SUMMER WHEN THE WYOMING DIVISION OF CRIMINAL INVESTIGATION WAS INVESTIGATING A DRUG TRAFFICKING ORGANIZATION IN WYOMING AND COLORADO.
THE CASE LATER WAS TRANSFERRED FROM NATRONA COUNTY DISTRICT COURT TO FEDERAL COURT.
ON DECEMBER 26TH, AGENTS FOLLOWED CINDY WILLIAMS, MICHAEL WILLIAMS AND AND ANOTHER SUSPECT TO PARKING LOTS AT FAST FOOD RESTAURANTS ON THE EAST SIDE OF CASPER WHERE THEY EXCHANGED MONEY AND DRUGS.
LAW ENFORCEMENT OFFICERS THEN TOOK THEM INTO CUSTODY.
CASPER POLICE OFFICERS ARRESTED A WOMAN THURSDAY AFTER SHE ALLEGEDLY ASSAULTED HER 12- OR 13-YEAR-OLD DAUGHTER IN WALMART.
NASTASSJA HENSON WAS BOOKED INTO JAIL ON A RECOMMENDED FELONY CHARGE OF CHILD ENDANGERMENT.
ACCORDING TO CHARGING PAPERS, THREE POLICE OFFICERS RESPONDED TO THE EAST-SIDE WALMART AT 4 P.M. THURSDAY AFTER RECEIVING SEVERAL REPORTS THAT A DAUGHTER AND MOTHER HAD BEEN INVOLVED IN A PHYSICAL FIGHT INSIDE THE STORE.
THE ALLEGED VICTIM TOLD POLICE THAT HENSON HAD PICKED HER UP FROM SCHOOL THAT DAY AND TOLD HER SHE WAS GOING TO STAY THE NIGHT WITH HENSON. THE GIRL REPLIED THAT SHE DIDN'T FEEL SAFE WITH HENSON AND HER BOYFRIEND, AND DIDN'T WANT TO STAY AT THEIR HOUSE.
THE VICTIM TOLD POLICE THAT HENSON BEGAN TO VERBALLY ATTACK HER, AND THE VICTIM BEGAN RECORDING THE INCIDENT WITH HER PHONE. THE ATTACK BECAME PHYSICAL WHEN HENSON HIT THE GIRL ON THE LEFT SIDE OF HER FACE.
WHILE INSIDE WALMART, WITH THE ALLEGED VICTIM STILL RECORDING THE INCIDENT, HENSON THEN ALLEGEDLY LUNGED AT HER AND HIT HER IN THE FACE A SECOND TIME. THE VICTIM TOLD POLICE SHE DIDN'T REMEMBER MUCH MORE THAN THAT BECAUSE SHE WAS FRIGHTENED.
POLICE NOTED REDNESS AND SLIGHT SWELLING NEAR THE VICTIM'S LEFT EYE IN ADDITION TO OBVIOUS REDNESS NEAR HER JAWLINE. OFFICERS BELIEVED THAT THE GIRL HAD BEEN HIT AT LEAST TWICE.
TWO CHILDREN WERE TAKEN INTO PROTECTIVE CUSTODY. HENSON WAS ARRESTED AND TAKEN TO JAIL.
============================
A CALIFORNIA WOMAN WAS KILLED EARLY MONDAY MORNING (OCT. 8) WHEN SHE LOST CONTROL OF HER PICKUP ON AN ICY PORTION OF INTERSTATE 80 IN SOUTHERN WYOMING'S SWEETWATER COUNTY.
THE WYOMING HIGHWAY PATROL SAYS 51-YEAR-OLD APRIL KIRBY WAS HEADED EAST PULLING A TRAVEL TRAILER WHEN SHE LOST CONTROL OF HER PICKUP ON AN ICY BRIDGE DECK OUTSIDE OF WAMSUTTER.
THE PATROL SAYS THE PICKUP WENT INTO THE MEDIAN AND WENT AIRBORNE, LANDING ROOF DOWN ON A GUARD RAIL AND CRUSHING KIRBY WHO WAS BUCKLED UP.
THE TRAILER BECAME DISCONNECTED FROM THE PICKUP AND WAS COMPLETELY DESTROYED.
THE PATROL SAYS IT'S POSSIBLE KIRBY FELL ASLEEP WHILE SHE WAS DRIVING.
===========================
WYOMING AUTHORITIES SAY THEY KILLED A LARGE BLACK BEAR AFTER IT WAS REPEATEDLY SPOTTED NEAR SEVERAL SCHOOLS IN TETON COUNTY THIS WEEK.
WYOMING GAME AND FISH DEPARTMENT SPOKESMAN MARK GOCKE SAYS RELOCATING THE 420-POUND MALE BLACK BEAR WASN'T AN OPTION BECAUSE OF THE ANIMAL'S HISTORY.
THE BEAR HAD BEEN CAUGHT ONCE BEFORE IN JACKSON.
AUTHORITIES RELOCATED IT IN 2015 TO THE SOUTHERN END OF THE WYOMING RANGE.
GOCKE SAYS EUTHANIZING THE BEAR WAS A DIFFICULT DECISION BUT ALLOWING IT TO REMAIN IN THE AREA WAS TOO RISKY.
AUTHORITIES WERE CONCERNED ABOUT STUDENTS AT SEVERAL SCHOOLS TRAVELING IN THE AREA AT DAWN AND DUSK, PARTICULARLY ACTIVE TIMES FOR THE BEAR.