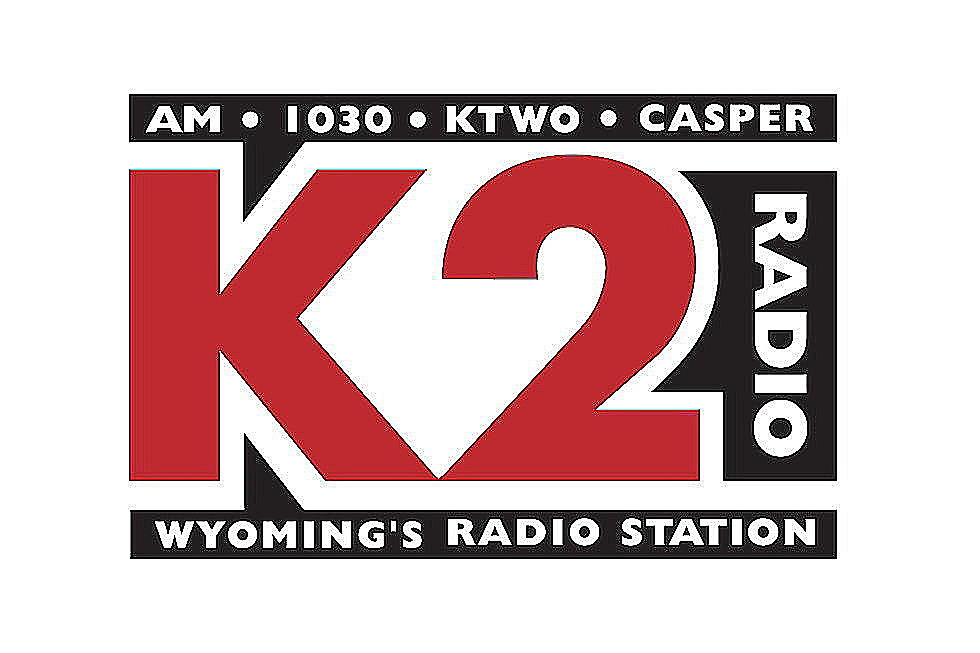 K2 Radio News: Flash Briefing For November 6th, 2018 – Morning
Townsquare Media
AN OFFICER-INVOLVED SHOOTING IN LARAMIE ON SUNDAY HAS BEEN HANDED TO THE WYOMING DIVISION OF CRIMINAL INVESTIGATION.
THE DCI OPERATIONS COMMANDER ROBBIE JONES SPOKE WITH K2 RADIO NEWS AND COULD ONLY SAY THEY ARE WORKING ON AN INVESTIGATION AND WOULD NOT ELABORATE.
THE ALLEGED VICTIM IN THIS INCIDENT IS 39-YEAR-OLD ROBBIE RAMIREZ, WHO IS DESCRIBED AS HAVING MENTAL HEALTH ISSUES INCLUDING SCHIZOPHRENIA.
K2 SPOKE WITH THE BROTHER OF THE ALLEGED VICTIM, RANDY RAMIREZ, WHO SAID THE CONDITION IS ACTUALLY CALLED SCHIZOAFFECTIVE, A CHRONIC MENTAL HEALTH CONDITION CHARACTERIZED PRIMARILY BY SYMPTOMS OF SCHIZOPHRENIA, SUCH AS HALLUCINATIONS OR DELUSIONS, AND SYMPTOMS OF A MOOD DISORDER, SUCH AS MANIA AND DEPRESSION.
IRONICALLY, THEIR MOTHER, DEBBIE HINKEL IS THE CHAIR OF THE ALBANY COUNTY MENTAL HEALTH BOARD, AND REGULARLY CONDUCTS CLINICS FOR LAW ENFORCEMENT OFFICERS ON DEALING WITH PEOPLE WITH MENTAL HEALTH ISSUES.
THE OFFICER INVOLVED WAS DESCRIBED TO OUR REPORTER BY THE FAMILY AS A SHERIFF'S DEPUTY.
RAMIREZ SAYS THAT HE HAS BEEN TOLD HIS BROTHER WAS PULLED OVER FOR A TRAFFIC STOP BY A SHERIFF'S DEPUTY WHOM ROBBIE RAMIREZ KNEW. ACCORDING TO RANDY RAMIREZ, ROBBIE AND THIS DEPUTY WERE IN HIGH SCHOOL TOGETHER AND WERE IN THE CHOIR AND PLAYED ON THE SAME BASEBALL TEAM.
THE BROTHER TOLD US THAT HIS UNDERSTANDING IS THAT ROBBIE WOULD NOT ROLL DOWN HIS WINDOW, AND DROVE AWAY, REPORTEDLY TO HIS HOME.
ACCORDING TO RANDY RAMIREZ, THAT IS WHERE SOME SORT OF CONFRONTATION TOOK PLACE THAT ENDED WITH THE FATAL SHOOTING.
RAMIREZ SAYS THAT THE ONLY THING THE FAMILY HAS BEEN TOLD BY DCI IS THAT THERE IS BODY-CAM FOOTAGE.
RAMIREZ SAYS THAT HIS BROTHER HAD BEEN INVOLVED IN CONFRONTATIONS, EVEN FIGHTS BEFORE, BUT THOSE WERE ALMOST 20 YEARS AGO. RANDY RAMIREZ SAID HIS PRIMARY RESPONSE TO CONFRONTATION AS AN ADULT WAS TO RUN AWAY.
BUT DUE TO HIS MENTAL HEALTH ISSUES, WAS NOT ABLE TO LEGALLY OBTAIN A FIREARM.
==============================
THE NATRONA COUNTY SHERIFF'S OFFICE IS ASKING FOR HELP FROM THE PUBLIC IN LOCATING AN INMATE WHO DID NOT RETURN TO THE CASPER RE-ENTRY CENTER AFTER BEING ALLOWED TO LEAVE FOR WORK ON FRIDAY.
32-YEAR-OLD AARON UNDERWOOD IS DESCRIBED AS A NATIVE AMERICAN MAN STANDING 5'10" TALL AND WEIGHING 225 POUNDS. HE HAS BLACK HAIR AND BROWN EYES.
ACCORDING TO SGT. AARON SHATTO, UNDERWOOD WAS SENTENCED TO A TERM OF TWO TO FIVE YEARS FOR AGGRAVATED ASSAULT AND BATTERY OUT OF THE NINTH DISTRICT COURT ON MAY 30, 2017.
UNDERWOOD HAD BEEN SCHEDULED TO RETURN TO THE CASPER RE-ENTRY CENTER AT 9 P.M. FRIDAY, BUT HE DID NOT.
ANYONE WITH INFORMATION ON UNDERWOOD'S WHEREABOUTS IS ASKED TO CALL THE NATRONA COUNTY SHERIFF'S OFFICE.
===============================
VOTER REGISTRATION FIGURES SHOW STRONG SUPPORT FOR REPUBLICAN-DOMINATED GOVERNANCE WHEN WYOMING VOTERS HEAD TO THE POLLS TODAY.
REPUBLICANS OUTNUMBER DEMOCRATS BY MORE THAN 4-TO-1.
DEMOCRATS NOW ACCOUNT FOR JUST 16 PERCENT OF WYOMING VOTERS, DOWN FROM 26 PERCENT A DECADE AGO.
A FORMER WYOMING HOUSE MINORITY LEADER FROM CHEYENNE, MARY THRONE, IS RUNNING AGAINST REPUBLICAN STATE TREASURER MARK GORDON FOR GOVERNOR.
OTHER GUBERNATORIAL CANDIDATES ARE REX RAMMELL OF THE CONSTITUTION PARTY AND LIBERTARIAN LAWRENCE STRUEMPF.
THE WINNER WILL SUCCEED TWO-TERM REPUBLICAN GOV. MATT MEAD, WHO IS TERM-LIMITED.
IN THE U.S. SENATE RACE, DEMOCRAT GARY TRAUNER SEEKS TO DENY REPUBLICAN INCUMBENT JOHN BARRASSO A SECOND FULL TERM.
TRAUNER HOPES TO ATTRACT VOTERS DISSATISFIED WITH PRESIDENT DONALD TRUMP BUT SUPPORT FOR TRUMP IN WYOMING REMAINS HIGH.
THE OTHER U.S. SENATE CANDIDATE IS JOSEPH PORAMBO.
IN THE U.S. HOUSE RACE, REPUBLICAN INCUMBENT LIZ CHENEY FACES DEMOCRAT GREG HUNTER, LIBERTARIAN RICHARD BRUBAKER, AND CONSTITUTION PARTY CANDIDATE DANIEL CUMMINGS.
REPUBLICANS HAVE HELD EVERY FEDERAL AND STATEWIDE OFFICE IN WYOMING FOR ALMOST EIGHT YEARS.
THE POLLS OPEN AT 7 A.M. AND CLOSE AT 7 P.M.
TO FIND YOUR POLLING PLACE, VISIT THE NATRONA COUNTY CLERK'S WEBSITE.
========================
MOTORISTS IN WYOMING WON'T BE ABLE TO SEE THE SNOWY RANGE MOUNTAINS UNTIL NEXT YEAR.
THE WYOMING DEPARTMENT OF TRANSPORTATION HAS ANNOUNCED THAT DUE TO RECENT WINTER WEATHER ACTIVITY, A 13-MILE STRETCH OF WYOMING STATE HIGHWAY 130 WEST OF CENTENNIAL, HAS BEEN CLOSED TO MOTOR VEHICLE TRAFFIC, FOR THE WINTER 2018-19 SEASON.
THE HIGHWAY BETWEEN MILE POSTS 35 AND 48, REACHES AN ELEVATION OF 10,800 FEET PLUS ABOVE SEA LEVEL, NEAR THE ALBANY COUNTY AND CARBON COUNTY BORDER LINE.
TOO MUCH SNOW COMBINED WITH TOO LITTLE TRAFFIC IN THE AREA, MAKES SNOWPLOWING EFFORTS IMPRACTICAL.
US HIGHWAY 212 OVER THE BEARTOOTH PASS CLOSED FOR THE SEASON BACK IN EARLY OCTOBER, AND ALL ROADS IN YELLOWSTONE NATIONAL PARK, EXCEPT FOR THE ONE CONNECTING THE NORTH ENTRANCE TO THE NORTHEAST ENTRANCE, CLOSED THIS PAST MONDAY.
ALSO THE MAIN ROAD IN GRAND TETON NATIONAL PARK, WAS CLOSED FOR THE SEASON TO MOTOR VEHICLE TRAFFIC LAST WEEK.
OTHER SEASONAL CLOSURE AREAS SUCH AS WYOMING STATE HIGHWAY 70 BETWEEN ENCAMPMENT AND BAGGS, AND US HIGHWAY 14A BETWEEN BURGESS JUNCTION AND LOVELL ARE STILL OPEN, AND WILL CLOSE WHENEVER WYDOT SNOW-PLOW CREWS DECIDE THAT TRAVEL CONDITIONS ARE POOR ENOUGH TO WARRANT THEIR CLOSURE.
IN THE PAST, CREWS HAVE TRIED TO KEEP US HIGHWAY 14A OPEN AS LATE IN THE YEAR AS THEY CAN, DUE TO THE LATE HUNTING SEASON IN THAT AREA.
THE ROADS THAT CLOSE NORMALLY DON'T REOPEN FOR THE SUMMER TRAVELLING SEASON, UNTIL AROUND MEMORIAL DAY, EXCEPT FOR THE MAIN ROAD IN GRAND TETON NATIONAL PARK, WHICH NORMALLY REOPENS AROUND THE BEGINNING OF MAY.