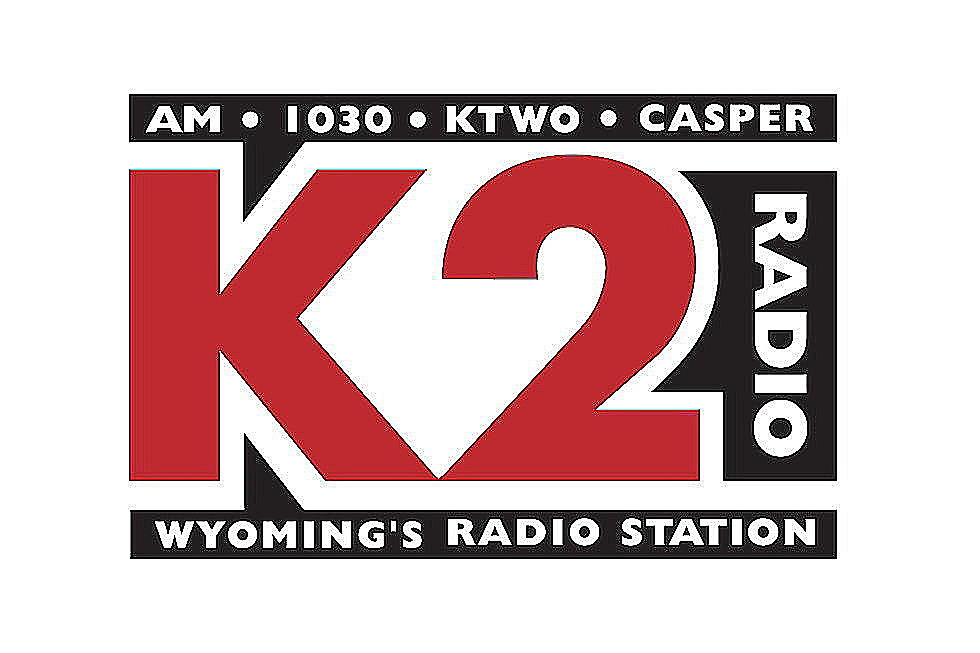 K2 Radio News: Flash Briefing For January 3rd, 2019 – Morning
Townsquare Media
THE NATRONA COUNTY COMMISSION ELECTED ITS NEW LEADERSHIP ON WEDNESDAY EVEN THOUGH A NEW COMMISSIONER HAD NOT BEEN SWORN IN YET AND ANOTHER COMMISSIONER ABOUT TO RESIGN HASN'T BEEN REPLACED.
COMMISSIONER MATT KEATING, WHO WILL BE RESIGNING BECAUSE HE WAS ELECTED COUNTY ASSESSOR IN THE NOVEMBER GENERAL ELECTION, SAID ELECTING ROB HENDRY AS THE NEW CHAIRMAN AND PAUL BERTOGLIO AS THE NEW VICE CHAIRMAN PROBABLY WAS LEGAL, BUT IT WAS BAD FORM.
DURING THE PUBLIC COMMENT SESSION, NEWLY ELECTED COMMISSIONER JIM MILNE SAID HE KNEW ABOUT THE SPECIAL MEETING, BUT DIDN'T KNOW THE COMMISSIONERS WOULD BE NAMING THE NEW LEADERSHIP.
AND TRACY LAMONT, WHO RAN UNSUCCESSFULLY FOR THE COMMISSION, SAID THE ALL-REPUBLICAN COMMISSION COULD HAVE NAMED INTERIM LEADERSHIP UNTIL FEBRUARY.
LAMONT ALSO SAID THE DECISION MAKES THE REPUBLICAN PARTY LOOK BAD.
HE ADDED MILNE WILL BE SWORN IN NEXT WEEK, AND THE COMMISSION COULD WAIT UNTIL THE NATRONA COUNTY REPUBLICAN CENTRAL COMMITTEE MEETS FEBRUARY 9TH TO CHOOSE THREE CANDIDATES TO FILL KEATING'S SEAT.
THE COMMISSION THEN WILL VOTE FEBRUARY 19TH TO SELECT THE NEW COMMISSIONER.
DURING THE MEETING, COMMISSIONER FORREST CHADWICK NOMINATED HENDRY AND BERTOGLIO.
KEATING OBJECTED AND UNSUCCESSFULLY MADE A MOTION TO TABLE THE ELECTION OF NEW OFFICERS.
COMMISSION CHAIRMAN JOHN LAWSON, WHO DID NOT SEEK RE-ELECTION, ASKED COUNTY ATTORNEY ERIC NELSON WHETHER IT WAS LEGAL FOR THE COMMISSION TO NAME ITS NEW LEADERSHIP.
NELSON RESPONDED THE WYOMING LAW IS VAGUE, BUT IT DOES ALLOW COMMISSIONS TO GOVERN THEMSELVES INTERNALLY.
AFTER THE VOTE, BERTOGLIO SAID HE COULD APPRECIATE THE CONCERNS OF THOSE WHO OBJECTED TO THE ELECTION OF NEW OFFICERS, BUT THE COMMISSION NEEDED A NEW CHAIRMAN AS SOON AS POSSIBLE.
=======================
CHEYENNE, WYO. (AP) - A LARAMIE LAWMAKER AND OTHERS ARE PROPOSING A BILL THAT WOULD REQUIRE INDIVIDUALS TO REACH THE AGE OF 18 BEFORE BECOMING ELIGIBLE FOR MARRIAGE IN WYOMING...
===============================
WYOMING'S CAPITAL CITY GREETED 2019 WITH BITTER COLD TEMPERATURES, THE LIKES OF WHICH HAVEN'T BEEN SEEN IN DECADES.
METEOROLOGIST RICHARD EMANUEL WITH THE NATIONAL WEATHER SERVICE IN CHEYENNE SAYS THE CITY BOTTOMED OUT AT 11 BELOW ZERO ON NEW YEAR'S MORNING.
"WE HAD PRETTY, NOT QUITE AS COLD, BUT YEAH PRETTY COLD AROUND 1995 AND THERE WERE SOME BELOW ZERO TEMPERATURES BACK IN 2002 RIGHT AROUND THE NEW YEAR'S DAY."
EMANUEL SAYS THE LAST TIME CHEYENNE SAW DOUBLE DIGIT SUB-ZERO TEMPS ON NEW YEAR'S WAS IN 1979, WHEN IT WAS 17 BELOW ZERO.
================================
A MAN HAS PLEADED GUILTY IN FEDERAL COURT TO BREAKING INTO AND BURNING THE WYOMING REPUBLICAN PARTY OFFICE IN LARAMIE LAST SEPTEMBER.
KELLEN M. SORBER, OF LARAMIE, ENTERED THE PLEA WEDNESDAY TO MALICIOUS DAMAGE TO PROPERTY BY MEANS OF FIRE BEFORE CHIEF U.S. DISTRICT COURT JUDGE SCOTT SKAVDAHL IN CASPER.
IN EXCHANGE FOR HIS PLEA, THE PROSECUTION AND DEFENSE AGREED TO RECOMMEND THAT SORBER SPEND THREE YEARS AND EIGHT MONTHS IN PRISON. HE FACES UP TO 20 YEARS IMPRISONMENT.
SKAVDAHL SET SORBER'S SENTENCING FOR MARCH 15.
SORBER WAS ACCUSED OF VANDALIZING AND SETTING FIRE TO THE ALBANY COUNTY GOP HEADQUARTERS IN DOWNTOWN LARAMIE ON SEPT. 6. NO ONE WAS HURT IN THE FIRE.
BOTH DEMOCRATIC AND REPUBLICAN PARTY LEADERS IN LARAMIE DENIED ANY ASSOCIATION WITH SORBER.