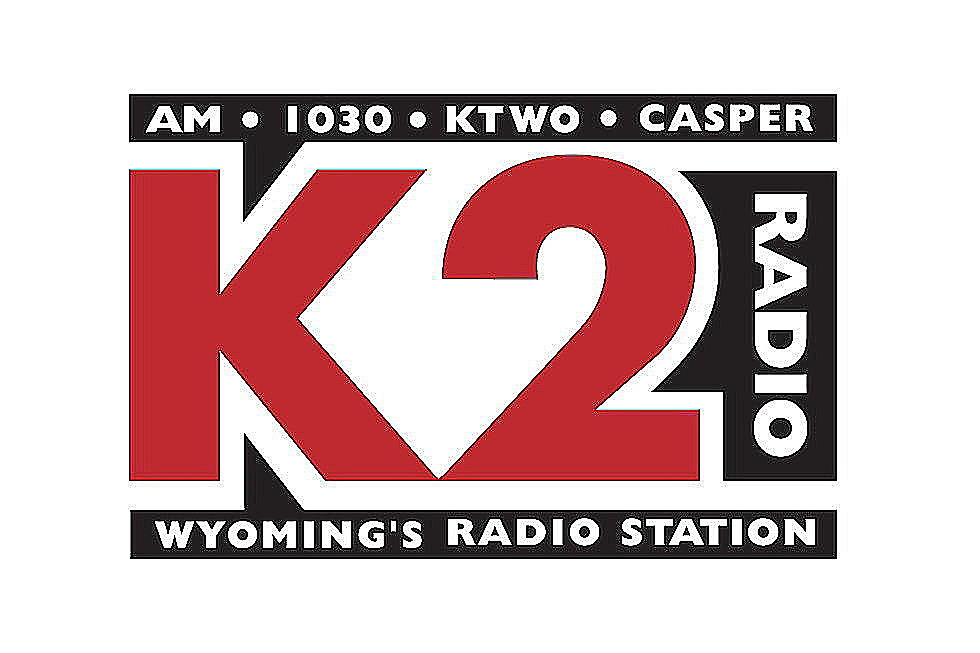 K2 Radio News: Flash Briefing For January 14th, 2019 – Morning
Townsquare Media
AN INMATE OF THE CASPER RE-ENTRY CENTER AND THE EMPLOYEE OF THE FACILITY WHO ALLEGEDLY HELPED HIM ESCAPE LAST MONTH WERE CAUGHT IN CENTRAL GEORGIA ON FRIDAY.
THE WYOMING DEPARTMENT OF CORRECTIONS CONFIRMED THEIR ARRESTS AT 12:45 P.M. FRIDAY, BUT DID NOT GIVE ANY OTHER INFORMATION ABOUT HOW FUGITIVES RICHARD FOUNTAINE AND KIMBERLY BELCHER MADE THEIR WAY FROM CASPER TO MONROE COUNTY, GEORGIA.
ACCORDING COURT RECORDS, FOUNTAINE CLIMBED A WALL, CLIMBED A CHAIN LINK FENCE, AND ENTERED A LIGHT-COLORED SPORT UTILITY VEHICLE ON THE NIGHT OF DECEMBER 28TH.
AFTER INTERVIEWING INMATES AND STAFF, A SHERIFF'S DEPUTY HAD PROBABLE CAUSE TO BELIEVE HE WAS WITH CRC EMPLOYEE BELCHER.
MEANWHILE, FOUNTAINE'S BROTHER CONTACTED THE DEPUTY AND TOLD HIM FOUNTAINE HAD CALLED HIM, SAYING HE WAS WITH BELCHER AND THEY WERE TRAVELING TO TEXAS.
NEWS SOURCES IN GEORGIA SAY THE TWO WERE SEEN IN CENTRAL GEORGIA EARLIER LAST WEEK, AND WERE ACCUSED OF A BURGLARY IN THE AREA.
THE SUSPECTS WENT TO A HOME AND ASKED THE OWNER TO HELP THEM WITH THEIR VEHICLE, BUT AUTHORITIES WERE CALLED AND THE VEHICLE WAS SEIZED.
THEY WERE TAKEN INTO CUSTODY WITHOUT INCIDENT.
BESIDES BEING CONVICTED OF BURGLARY IN PARK COUNTY, FOUNTAINE ALONG WITH JENNIFER FOUNTAINE WENT ON A MULTI-STATE CRIME SPREE IN 2016.
==================================
CHEYENNE MAYOR MARIAN ORR IS SPEAKING OUT AGAINST A GUN BILL IN THE WYOMING LEGISLATURE THAT WOULD REPEAL MOST GUN-FREE ZONES IN PUBLIC BUILDINGS. THE MAYOR SAID FRIDAY THAT SHE THINKS SUCH DECISIONS SHOULD BE MAE AT THE LOCAL LEVEL RATHER THAN ON A STATEWIDE BASIS..
SENATE FILE 75 IS SPONSORED BY LARAMIE COUNTY REPUBLICAN SENATOR ANTHONY BOUCHARD, AND HAS OVER 35 CO-SPONSORS, INCLUDING MEMBERS OF BOTH HOUSES OF THE LEGISLATURE.
===================================
A FORMER JOHNSON JUNIOR HIGH SCHOOL MATH TEACHER WHO ADMITTED TO HAVING SEX WITH HIS ADOPTED DAUGHTER WAS SENTENCED FRIDAY IN LARAMIE COUNTY DISTRICT COURT TO 20 TO 40 YEARS IN PRISON.
JOE MEZA (MAY-ZUH), DURING THE SECOND DAY OF HIS TRIAL IN SEPTEMBER 2018, ACCEPTED A PLEA DEAL AND PLEADED GUILTY TO ONE OF EIGHT COUNTS OF FIRST-DEGREE SEXUAL ABUSE OF A MINOR, ADMITTING THAT HE HAD SEX WITH THE GIRL BETWEEN OCT. 21, 2015 AND MAY 1, 2016, WHEN HE WAS BETWEEN 32 AND 33 YEARS OF AGE AND SHE WAS BETWEEN 15 AND 16.
"I WAS IN THE 7TH GRADE AND 13 WHEN I FIRST ME JOE," WROTE THE VICTIM, WHOSE STATEMENT WAS READ BY A VICTIM/WITNESS COORDINATOR. "WE STARTED OUR RELATIONSHIP IN MAY 2014. I WAS 14."
THE PLEA DEAL CALLED FOR A JOINT RECOMMENDATION OF 20 TO 40 YEARS, BUT NEW DISTRICT ATTORNEY LEIGH ANNE GRANT MANLOVE ARGUED THAT MEZA LIKELY WOULD HAVE BEEN CONVICTED ON SEVERAL COUNTS HAD THE DEAL NOT BEEN STRUCK, EACH OF WHICH CARRIED A MAXIMUM SENTENCE OF 50 YEARS, AND ASKED FOR A 40 YEAR SENTENCE.
SEVERAL FAMILY MEMBERS, FRIENDS AND FORMER STUDENTS SPOKE ON MEZA'S BEHALF, SAYING HE WAS A GOOD PERSON AND A GOOD TEACHER.
"IT IS NOT GOOD PERSON GONE BAD ... HE'S HERE OF HIS OWN DOING," SAID JUDGE THOMAS CAMPBELL, WHO HANDED DOWN THE SENTENCE AND ORDERED MEZA PAY ROUGHLY $1,800 IN RESTITUTION.
============================
THE WYOMING HIGHWAY PATROL SAYS THREE PEOPLE, INCLUDING TWO NEBRASKA RESIDENTS, HAVE DIED IN A TWO-VEHICLE COLLISION NORTH OF CHEYENNE.
THE PATROL SAYS THE CRASH OCCURRED ABOUT 5 P.M. FRIDAY ON U.S. 85 NORTH OF CHEYENNE, WHEN A SOUTHBOUND 1996 GMC YUKON CROSSED THE CENTER LINE AND COLLIDED HEAD-ON WITH A NORTHBOUND 2010 CHRYSLER TOWN AND COUNTRY.
TWO OCCUPANTS IN THE CHRYSLER WERE KILLED.
THEY WERE IDENTIFIED AS 26-YEAR-OLD MIGUEL CRUZ AND 29-YEAR-OLD SELENA CRUZ, BOTH OF LYMAN, NEBRASKA.
THEY WERE BOTH WEARING SEATBELTS.
THE DRIVER OF THE GMC HAS BEEN IDENTIFIED AS 44-YEAR-OLD CHEYENNE RESIDENT LILA MIKESELL, WHO WAS NOT WEARING A SEATBELT AND ALSO DIED.
THE PATROL SAYS RECKLESS DRIVING AND IMPAIRMENT ARE BEING INVESTIGATED ON THE PART OF MIKESELL AS CONTRIBUTING FACTORS.
=======================
THE EASTERN SHOSHONE TRIBE IN CENTRAL WYOMING HAS ACCUSED THE SAGEWEST HEALTH CARE HOSPITAL IN FREMONT COUNTY OF OVERCHARGING TRIBAL MEMBERS ON THEIR MEDICAL BILLS.
THE TRIBE'S BUSINESS COUNCIL SAYS IN A STATEMENT THAT THE HOSPITAL IS CHARGING EXORBITANT AND INAPPROPRIATE RATES.
MATT SILVERSTEIN, WHO PROVIDES SUPPORT TO TRIBES ON THEIR HEALTH PLANS SAYS A TRIBAL AUDIT OF ITS HOSPITAL BILLS FOUND ERRORS IN ROUGHLY 20 PERCENT OF THE CHARGES FROM SAGEWEST.
IN A STATEMENT, SAGEWEST MARKETING DIRECTOR LINDSEY ANDERSON SAYS THE HOSPITAL IS CONFIDENT THAT IT BILLS TRIBAL PATIENTS FAIRLY AND IS NOT AWARE OF ANY BILLING ERRORS.
SAGEWEST OPERATES HOSPITALS IN LANDER AND RIVERTON AND IS OWNED BY APOLLO GLOBAL MANAGEMENT, A NEW YORK-BASED EQUITY FIRM.