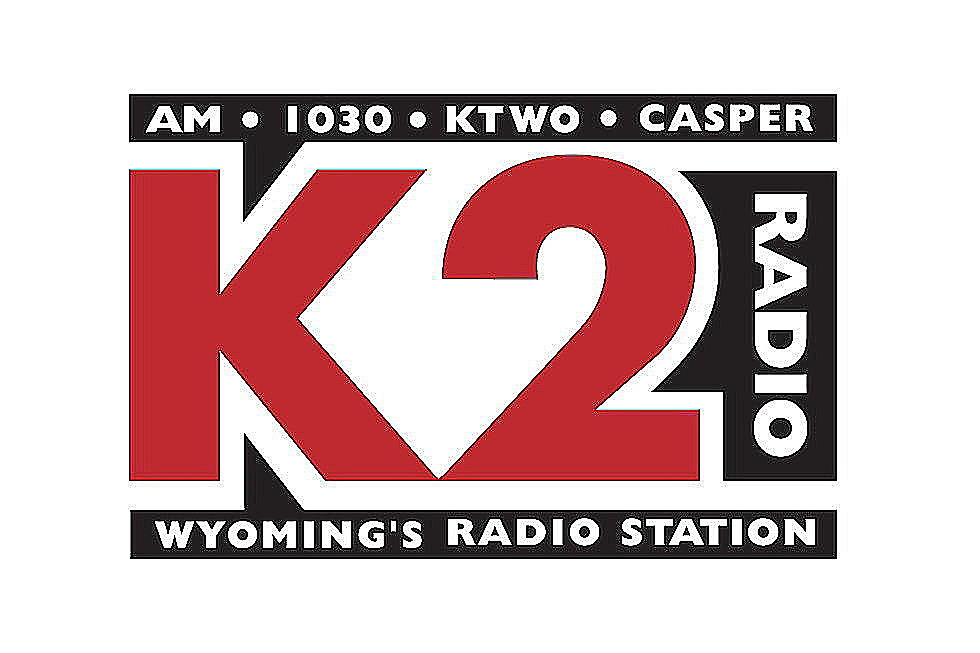 K2 Radio News: Flash Briefing For December 4th, 2018 – Morning
Townsquare Media
CASPER POLICE OFFICERS ARRESTED A MAN LATE FRIDAY AFTER HE REPORTEDLY RAN FROM OFFICERS AND LED THEM ON A PURSUIT.
35-YEAR-OLD JOHN G. VALENZUELA WAS BOOKED INTO JAIL ON RECOMMENDED CHARGES OF ELUDING, INTERFERENCE AND NO DRIVERS LICENSE.
ACCORDING TO AN AFFIDAVIT OF PROBABLE CAUSE, A POLICE OFFICER WAS IN THE 3000 BLOCK OF INDIAN SCOUT SHORTLY BEFORE 10 P.M. FRIDAY. THE OFFICER WAS WATCHING VALENZUELA'S HOME, AS VALENZUELA HAD TWO WARRANTS OUT FOR HIS ARREST.
THE OFFICER WATCHED AS A RED PASSENGER CAR PULLED INTO THE DRIVEWAY. VALENZUELA GOT OUT OF THE CAR AND WALKED INTO THE GARAGE.
AS OFFICERS WALKED TO THE RESIDENCE, VALENZUELA EXITED AND GOT BACK INTO THE RED CAR. HE NOTICED OFFICERS AND DROVE OFF, DESPITE AN OFFICER'S ATTEMPT AT A TRAFFIC STOP.
AFTER A BRIEF PURUSIT WHICH POLICE TERMINATED, AN OFFICER RETURNED TO VALENZUELA'S HOME IN TIME TO SEE HIM PARK THE CAR AND GET OUT, THEN RUN INTO THE GARAGE BEFORE ANOTHER MAN CLOSED THE GARAGE DOOR.
OFFICERS SPOKE TO VALENZUELA THROUGH THE GARAGE DOOR, EXPLAINING THAT HE HAD WARRANTS AND THAT IT WAS BEST FOR HIM TO GIVE HIMSELF UP. AFTER ABOUT 25 MINUTES, VALENZUELA EXITED THROUGH THE FRONT DOOR AND WAS TAKEN INTO CUSTODY.
=======================
WYOMING LAWMAKERS HAVE REJECTED A PROPOSAL TO GIVE LOCAL COMMUNITIES MORE FLEXIBILITY TO CHANGE SALES TAX RATES.
THE MEASURE FAILED THURSDAY IN THE JOINT REVENUE COMMITTEE.
THE PROPOSAL WOULD HAVE ALLOWED CITIES AND TOWNS TO CHARGE HIGHER SALES TAX WITHOUT FIRST GETTING THE APPROVAL OF OTHER COMMUNITIES NEARBY.
OFFICIALS IN LARGER CITIES IN WYOMING SEE IT AS AN EASIER WAY TO BRING IN MORE REVENUE FOR LOCAL PROJECTS AND SERVICES.
OFFICIALS IN SMALLER COMMUNITIES DON'T LIKE THE IDEA. THEY VIEW IT AS "TAXATION WITHOUT REPRESENTATION" BECAUSE THEIR RESIDENTS OFTEN BUY ITEMS IN LARGER CITIES ... BUT DON'T BENEFIT FROM THOSE CITIES' SERVICES AND INFRASTRUCTURE.
CASPER MAYOR RAY PACHECO SAYS IT'S FRUSTRATING WHEN LEGISLATORS SAY THEY SUPPORT EMPOWERING LOCAL GOVERNMENTS BUT REFUSE TO GIVE MUNICIPALITIES MORE INDEPENDENCE.
==============================
WHEN THE UNITED STATES DECIDED TO REIMPOSE SANCTIONS ON IRAN, IT WAS ASSUMED THE WORLD WOULD BE SHORT OF OIL AND OPEC WAS ASKED TO INCREASE PRODUCTION.
THE SHORTAGE NEVER HAPPENED, AND NOW PRICES HAVE DROPPED TO ALMOST HISTORIC LOWS.
DAN MCTEAGUE OF GASBUDDY DOT COM SAYS THAT FOR OIL PRODUCING STATES, IT IS WORRISOME.
AND IT SEEMS THAT LOW OIL PRICES ARE WHAT THE ADMINISTRATION WANTS.
ADD TO THAT THE MOOD IN CONGRESS OVER THE MURDER OF THE JOURNALIST BY THE SAUDIS AND THE PICTURE FOR OIL IS ANYTHING BUT CLEAR.
=====================
THE WYOMING GAME AND FISH DEPARTMENT IS SEEKING ANY INFORMATION REGARDING A BUCK AND DOE MULE DEER THAT WERE ILLEGALLY SHOT SOUTH OF PINEDALE RECENTLY. BOTH WERE KILLED OFF THE BIG SANDY ELKHORN ROAD, A MILE SOUTH OF BUCKSKIN CROSSING NEAR THE PROSPECT MOUNTAINS IN DEER HUNT AREA 130. ALL MULE DEER HUNTING IN THE AREA CLOSED ON OCTOBER 31. THE HEAD OF THE BUCK MULE DEER WAS REMOVED AND MEAT FROM BOTH DEER WAS LEFT IN THE FIELD TO WASTE.
INVESTIGATORS BELIEVE THE DEER WERE KILLED OVER THE THANKSGIVING HOLIDAY WEEKEND ON NOVEMBER 23RD OR NOVEMBER 24TH.
ANYONE WITH POSSIBLE INFORMATION REGARDING EITHER OF THESE POACHING INCIDENTS, OR WHO WAS IN THE AREA AND MAY HAVE NOTED SUSPICIOUS VEHICLES OR ACTIVITIES, IS ENCOURAGED TO CALL THE PINEDALE GAME AND FISH OFFICE OR THE STOP POACHING HOTLINE.